Taylor Swift has revealed that she received an apology letter from Katy Perry appearing to end the long-running feud between the two pop stars.
On Taylor's Instagram story, which featured behind-the-scenes clips of her rehearsals ahead the first show of her Reputation tour, she posted a video with the caption, "Thank you Katy" and a loveheart emoji.
In the video Taylor shows a white box with an olive branch wrapped around it and a handwritten letter inside. The Look What You Made Me Do hitmaker can be heard saying, "So I just got to my dressing room and found this actual olive branch, this means so much to me."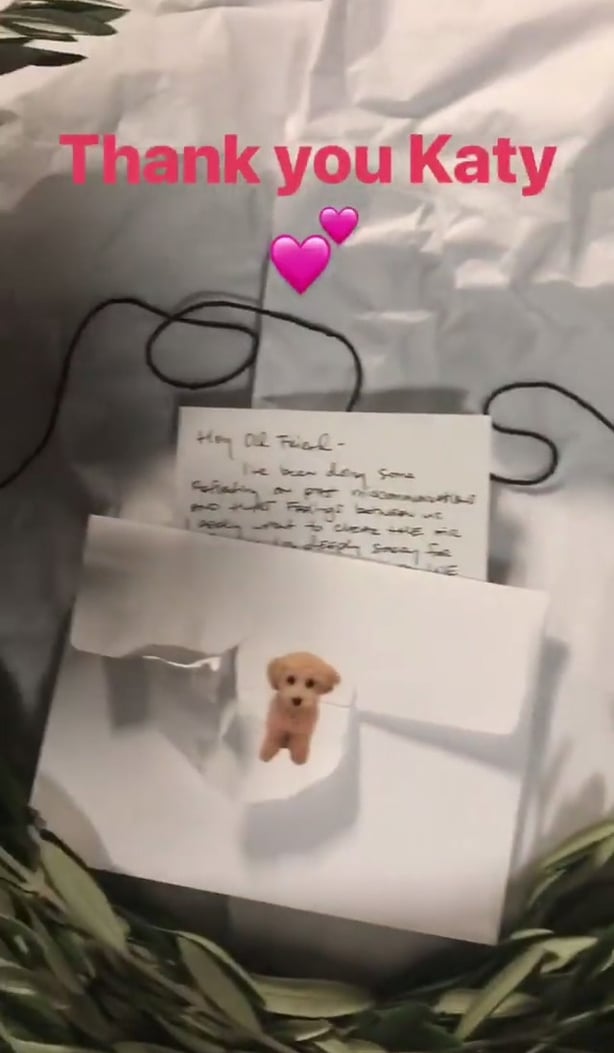 While the content of the letter is mostly obscured, some of the writing is legible in the video.
"Hey old friend," it appears to read, "I've been doing some reflecting on our miscommunications and... feelings between us... want to clear the air... deeply sorry for."
The pair was friends before their falling out, which is said to have started over backing dancers around the time of Taylor's Red tour in 2012.