Charlene McKenna has said the blaze at her family home "could have been wildly tragic" and has urged people to switch off and unplug electric appliances at the sockets in their own homes.
The Ripper Street and RAW star was a guest on Ryan Tubridy's show on RTÉ Radio 1 on Monday, having shared the story of the fire at her home in Glaslough, Co Monaghan on social media on Friday. Her father, mother and brother are all lucky to be safe and uninjured after their terrifying ordeal, which saw the upstairs of their house destroyed.
"It actually happened a week ago but I wasn't sure whether to talk about it or not," she told the host. "But then I thought, 'If I can get the message about switches out to a few people then that will be worthwhile'."
McKenna said the fire had been caused by an electric blanket, which was "plugged in and switched on at the wall, but switched off".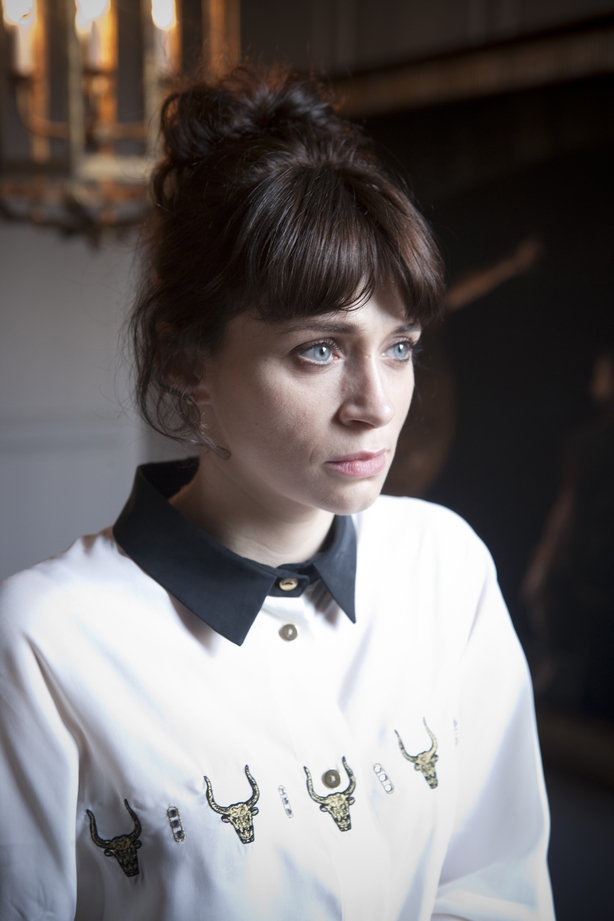 "We don't know what happened, but it just smouldered and smouldered," she explained. "And luckily enough, my brother was home and was happily going for a shower; went past the room and went in and it was just smouldering. 
"He quickly threw the bedclothes out the window and himself and daddy tried to throw the mattress out the window. But when the air hit it, it went up... It just completely exploded."
"Daddy kind of saved my brother's life," she recounted. "He grabbed the burning mattress and reefed it out the door to let my brother get out and then they split. My brother had to go out my bedroom window and jump and daddy, luckily enough, he was on the stairs end, if you understand. 
"They got out and rightly or wrongly - I could kiss them or kill them! - they went back in trying to battle it themselves with a hose while they were waiting for the fire brigade. I mean, they did save the house, but they could have killed themselves. So I was confused whether to hug them or kill them going back in!
"It could have been a very, very different story. It could have been wildly tragic."
We need your consent to load this Instagram contentWe use Instagram to manage extra content that can set cookies on your device and collect data about your activity. Please review their details and accept them to load the content.Manage Preferences
McKenna also paid tribute on the show to her neighbours and Monaghan Fire Brigade, who managed to save the roof. 
"It was just one of those things where you re-remember that humans are awesome. They could see the smoke; they could see the whatever from the road, and they drove up. I don't know if they rang each other or who exactly it was, but they formed points on all the country roads leading out to the main road and waited for the fire brigade and pointed them where to go, because it's so rural.
"It was so touching; everybody really bandied together very quickly. Local electricians came up and they were trying to do what they could do. Everybody was just amazing."
The actress said her parents, who have lived in the house for over 40 years are "ok", but thinks there "was a bit of delayed shock". 
"I mean we're all - even myself - we're all now very far out of our comfort zone because the house has no electricity. We don't know where anything is and all our clothes are gone. We've kind of washed the bits we can wash. They're being robust and getting on with it and doing what we can do. It's very unsettling." 
"There's a lot of shock," she continued. "A lot of remembering things that are gone. But we're just trying to keep remembering how lucky we are that it's not a lot worse. 
"They've been in the house 40-odd years, so it's sad to see the top half of it kind of totally, totally destroyed. But then you just have to go, 'You know what? It's just a house. It's just shoes, it's just whatever'."
"And luckily, the school uniform's grand!" McKenna laughed. "The uniform survived - that's great news! - and my Confirmation outfit survived. It still fits! I lost some really fabulous things but, you know, the school uniform and Confirmation outfit - they're grand!"
Reemphasising the fire safety message, McKenna said her brother Adrian, who had fought the blaze, "was always banging on about phone chargers". 
"I was always rolling my eyes, going, 'It'll be grand'. Now, in this case it wasn't a phone charger, but apparently they cause the most house fires nowadays - and not even plugged into phones. We all do - just leave them plugged in, switched on.
"But you just don't know when a thing can go faulty. It's so simple to just switch it off at the wall. So that's what I thought, 'I'll put it up - just to get that message out and go just switch things off the wall'. 
"We are casual about it, and we were casual. And the house is gone as a result of a switch just being on at the wall - it's that severe."