Fast & Furious star Dwayne Johnson has fuelled further interest in his public feud with co-star Vin Diesel after confirming that they did not film their scenes together for last year's Fast & Furious 8.
In an interview for the May issue of Rolling Stone, Johnson also said he does not know if he will star alongside Diesel in Fast & Furious 9 in 2020 and is instead focussing on his own Fast & Furious spinoff film with co-star Jason Statham - Hobbs and Shaw - which is due in cinemas next year.
Fans of the franchise had suspected that a key scene in Fast & Furious 8 involving Johnson and Diesel's characters was filmed separately by the stars and edited together.
When Rolling Stone put the theory to Johnson, he replied: "That is correct. We were not in any scenes together."
"Vin and I had a few discussions, including an important face-to-face in my trailer," Johnson continued.
"And what I came to realise is that we have a fundamental difference in philosophies on how we approach moviemaking and collaborating. It took me some time, but I'm grateful for that clarity. Whether we work together again or not."
Johnson and Diesel's feud became public in 2016 after Johnson posted on Facebook that he had an issue with the alleged behaviour of one of his Fast & Furious co-stars, later confirming that the actor was Diesel.
"My female co-stars are always amazing and I love 'em," said Johnson. "My male co-stars however are a different story...
"When you watch this movie next April and it seems like I'm not acting in some of these scenes and my blood is legit boiling - you're right."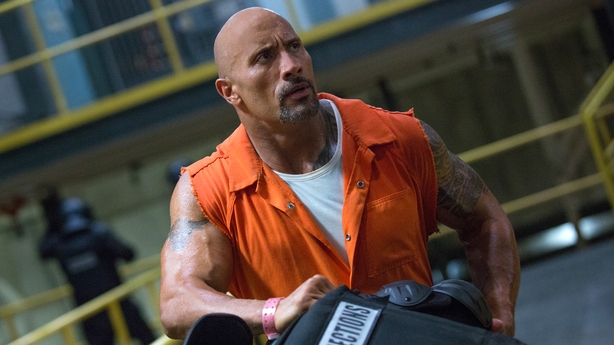 Johnson told Rolling Stone he has now moved on and is "concentrating on making the spinoff as good as it can be".
"I wish [Diesel] all the best and I harbour no ill will there, just because of the clarity we have," he said.
"Actually, you can erase that last part about 'no ill will'. We'll just keep it with the clarity."