Erin McGregor, who survived her third dance-off along with pro-partner Ryan McShane in Sunday's Dancing with the Stars, says she "can't believe" they are heading into next week's semi-finals.
Speaking to RTÉ Entertainment after the show, Erin said she's "so happy" to be continuing in the competition next week, exclaiming "I can't believe it!" while hugging Ryan.
He said they were "very tired because we've done more dances than anyone else in the competition at this stage, but we've got another two dances next week and I'm very excited about them."
Erin added: "We're going to be living in the studio because there's two dances, it's a whole other ball game."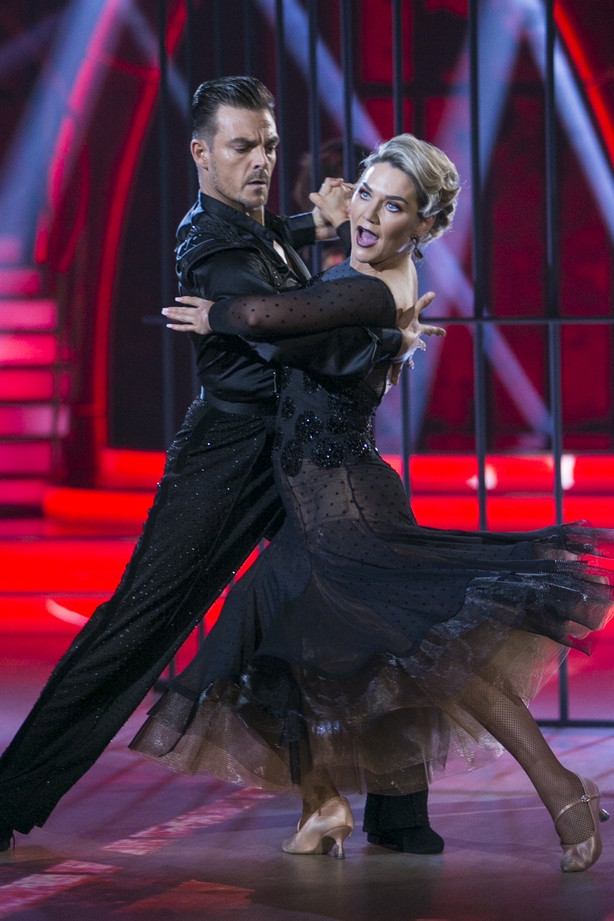 Erin joked that she has a "feck this" attitude to the dance-offs at this stage and tries to just relax and enjoy them.
"I'm going out and I'm just going to have fun. I definitely feel that in the dance off now, the second and the third one, I literally just relaxed as I'm thinking 'if this is my last dance I really want to just savour every last second of it, and that's what I do.
"I'm like, if this is it, I just leave it all there, shake what your momma gave you," she said while shimmying her shoulders.
Was that enough to keep Erin for the semi-final? The judges will reveal all soon! #DWTSIrl pic.twitter.com/ovQ7v1xF6T

— RTE One (@RTEOne) March 11, 2018
Professional dancer Ryan said: "It probably gets more enjoyable dancing dances that you like, so the fact that we got to do our waltz again, the fact that we got to do our tango again, which were two numbers that we absolutely adored doing, was a great feeling.
"I think maybe because we're used to it we have maybe an advantage over people now that they go into a shock system, it's a shock for them to go in there, where we just say to each other 'ah it's ok, we've got this'", he explained.
"She was winking at me and stuff and I was thinking 'there's a twitch, is there something in your eye,'" Ryan added jokingly of Erin's sassy approach to the dance-off, which saw them face off against race walker Rob Heffernan who was sent home from the show.
Ryan, who is dating model Thalia Heffernan having met her on the first series of Ireland's Dancing with the Stars, said Erin has been impressing him more and more as the weeks go on.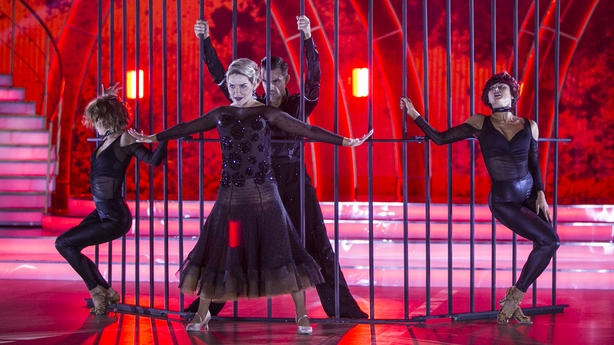 "Last week she kept my energy up which is amazing, because my energy dipped a little bit and she said 'don't worry I got you' and then this week I said 'don't worry I got you' and I think that's what teamwork's about.
"I don't see myself as a professional dancer, I see that we're a team and we're equal and I don't try and dance above her, I let her try and be herself and show her qualities off and because she keeps getting through dance offs, there's qualities there."
Dancing with the Stars continues on Sunday, March 18 at 6.30pm on RTÉ One.
For more Dancing with the Stars news, click here.