The man accused of taking Frances McDormand's Oscar from her at an after-party in Hollywood on Sunday night has been arrested by the LAPD.
According to Variety, the suspect Terry Bryant, was arrested by the Los Angeles Police Department at 11.50pm on Sunday night for felony grand theft.
Bryant allegedly stole McDormand's Best Actress Oscar statue from her table at the Governors Ball, which takes place after the Academy Awards.
A spokesperson for the LAPD said that his bail is set at $20,000.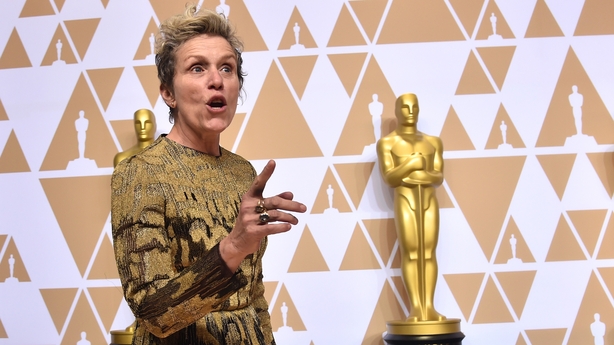 A representative for McDormand, who won the award for her performance in Three Billboards Outside Ebbing, Missouri, confirmed that the Oscar was back with its rightful owner.
"After a brief time apart, Frances and her Oscar were happily reunited last night," her representative Simon Halls told Variety via email.
"They celebrated their reunion with a double cheeseburger from In-N-Out."