Michael B. Jordan told RTÉ Entertainment that his childhood self "was having a blast" on the set of Black Panther and that it was a big deal for him to be involved as he was such a fan of the comics growing up.
Jordan plays the antagonist to Chadwick Boseman's Black Panther in the film, and the 31-year-old actor said collecting the comic books as a child made starring in the film even more fun.
"My 10-year-old self was having a blast. It was a lot of fun to be involved in this project for a number of reasons, one being that I definitely read the comic books and collected them growing up so to be a part of it was a big deal," he told RTÉ Entertainment.
Black Panther sees Jordan collaborate with the film's writer-director Ryan Coogler for the third time, having also starred in Fruitvale Station and Creed.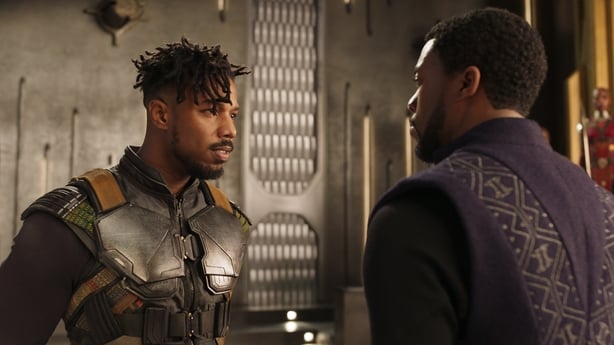 Jordan credited Coogler with inspiring him to step behind the camera himself, because he made him feel like "anything is possible."
"Seeing a young black director do a film like Fruitvale [Station], stepping it up and doing Creed and then raise the bar again and do Marvel – anything is possible, and he kind of pushed that on me, that I could do that too, so he definitely inspired me to want to step behind the camera a lot faster that maybe I would've on my own," Jordan said.
Coogler was reluctant to take any credit for Jordan's directing ambitions however, putting it down to Jordan being "destined for great things in terms of storytelling".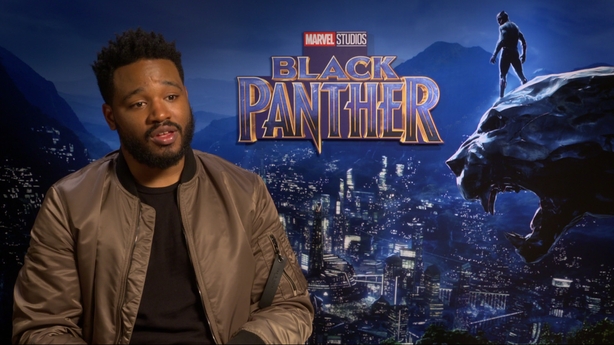 "Mike's just really good at his job and every time I've worked with him, even though we're friends and very close, if he wasn't as good as he is, we could be great friends all day but I wouldn't hire him, you know what I mean?" Coogler told RTÉ Entertainment.
"He's just that talented and gifted. As far as him being inspired to become a film maker, I think Mike's gonna do what Mike's gonna do regardless of coming across me or whatever, he's always been a brilliant actor and his mind is destined for great things in terms of storytelling.
"You're talking about a guy who's been acting since he was very young, he's got nearly 20 years of experience, maybe over 20 years of experience in terms of being a professional actor, so the sky is the limit with him."
Friday Night Lights star Jordan also spoke about setting up his own production company saying, "I started my production company that I'm really excited about, Outlier Society. Producing projects and being able to tell stories and give other people opportunities is something that I'm really passionate about, so that's a box that I've checked off but I'm actively working on."
Black Panther is in cinemas now.
Click here for more movie news, reviews and interviews.
We need your consent to load this rte-player contentWe use rte-player to manage extra content that can set cookies on your device and collect data about your activity. Please review their details and accept them to load the content.Manage Preferences