Kendrick Lamar and Bruno Mars were the big award winners at the 60th Grammy Awards, which took place in New York's Madison Square Garden on Sunday night.
Between them Lamar and Mars picked up 11 Grammys. Lamar won a total of five - best rap album, music video, rap song, rap performance and rap/sung performance, defeating fellow rapper Jay-Z and leaving him empty-handed despite going into the show with a leading eight nominations.
"It's really about expressing yourself and putting that paint on the canvas for the next generation," Lamar said. "Hip-hop has done that." 
W-O-W! What a grand opening to the 60th #GRAMMYs from @kendricklamar, @u2, and #DaveChappelle

Now sit back and enjoy the show. pic.twitter.com/n7CGNiGYlE

— Recording Academy (@RecordingAcad) January 29, 2018
Mars scored for R&B performance and song for That's What I Like and best R&B album for 24K Magic. He also took home the Grammy for song of the year for That's What I Like and record of the year with 24K Magic.
In a surprise win, Mars' album 24K Magic also won album of the year, beating Childish Gambino's Awaken, My Love!, Jay Z's 4:44, DAMN. by Kendrick Lamar and Melodrama by Lorde. 
There were hopes that Lamar's acclaimed album DAMN. would break hip-hop's 14-year dry spell and win the top album prize.
The opening number at the ceremony saw U2, Lamar and American stand-up comedian and actor Dave Chappelle take to the stage.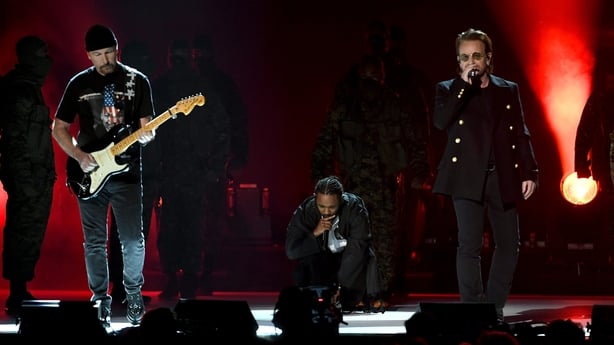 Childish Gambino, the alter ego of actor Donald Glover, won his first ever Grammy for Redbone which was named best traditional R&B performance.
Ed Sheeran won the best pop vocal album Grammy for his record Divide, conquering major chart-toppers including Lady Gaga and Coldplay. 
He also won best pop solo performance for Shape Of You. He was not there in person to collect his second Grammy of the night. 
The Rolling Stones picked up a Grammy Award for traditional blues album for their covers record Blue & Lonesome. They previously won an album of the year Grammy for Some Girls in 1978.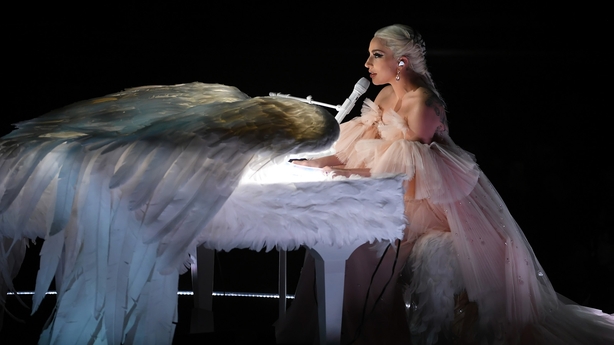 Indie rock favourites The War on Drugs won the Grammy for Best Rock Album, an upset that demonstrated the overwhelming acclaim for the band. 
Their fourth album A Deeper Understanding marked the first time that the Philadelphia act was nominated for a prize at the music industry's annual gala. It won in a field that included the latest by metal legends Metallica.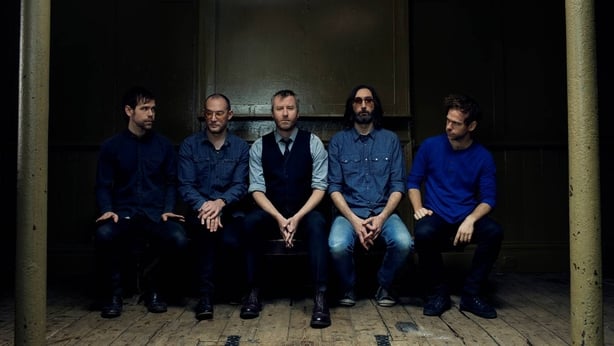 US gloom rockers and Irish favourites The National, who play gigs in Dublin this summer, won the Grammy for Best Alternative Music Album for Sleep Well Beast, an intricately recorded album built from the band's walls of dark sound.
Leonard Cohen, who died in November 2016, also posthumously won his very first Grammy Award for rock performance for his album You Want it Darker. The singer triumphed over the late Soundgarden frontman Chris Cornell and Foo Fighters. 
Our incomparable host, @JKCorden, on the #GRAMMYs red carpet. pic.twitter.com/NT7V435pvZ

— Recording Academy (@RecordingAcad) January 28, 2018
Sardonic songwriter Randy Newman has picked up his latest Grammy for his song Putin, a sarcastic tune about Russian President Vladimir Putin.
Carrie Fisher, who passed away in December 2016, won a posthumous Best Spoken Word Album Grammy for the audio book of her bestseller Princess Diarist.
Fisher beat Bruce Springsteen's audiobook of his autobiography Born To Run and Our Revolution: A Future to Believe In by Bernie Sanders and Mark Ruffalo.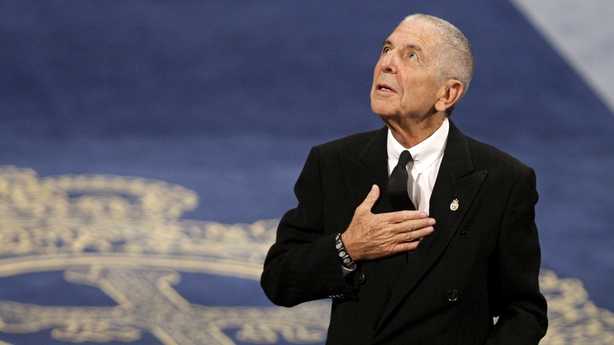 The South African all-male choir Ladysmith Black Mambazo, a perennial favorite at the Grammys, won for the fifth time with an album that revisits one of its breakthrough works.
In what is considered one of the most important categories of the ceremony, Canadian YouTube viral hit Alessia Cara was named best new artist. 
Country singer Reba McEntire, songwriter Diane Warren and Americana music band The Mavericks were among those wearing white roses as a symbol of solidarity with victims of sexual harassment, as the Time's Up movement spreads from Hollywood to the music industry.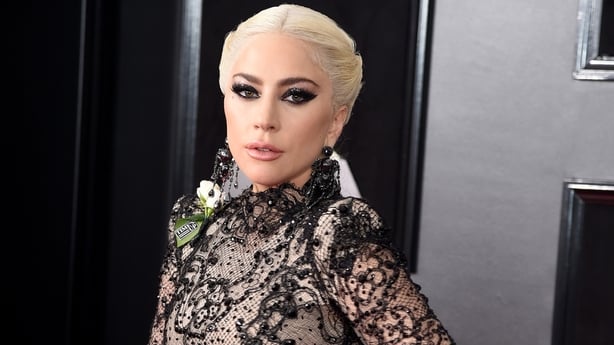 Sunday's show featured live performances by Lamar, Lady Gaga, U2, Cardi B, Pink, Miley Cyrus, Sting, Elton John, Sam Smith and many others.
Highlights of the 60th Grammy Awards can be seen on RTÉ2 on Monday night at 9.30pm.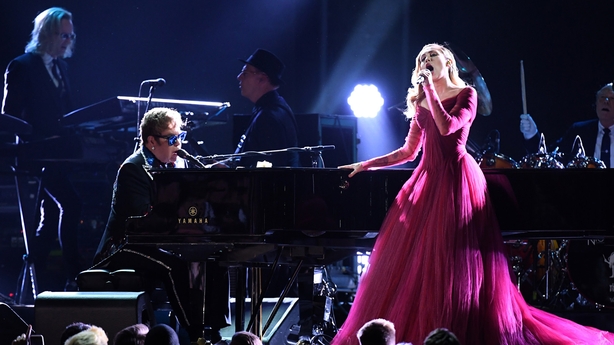 Kesha, a best pop vocal album nominee who has been battling her former record producer Dr. Luke for years in US courts over allegations of emotional and sexual abuse, fought back tears as she performed her emotional single Praying with Cyndi Lauper, Julia Michaels and a full choir.
Dr. Luke has repeatedly denied Kesha's allegations.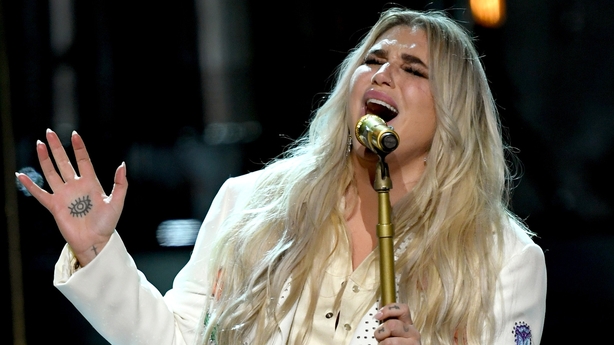 "I'm so proud and nervous and overwhelmed to be performing it at the grammys on sunday, and if you need it i hope this song finds you," Kesha tweeted on Saturday.