Game of Thrones star Liam Cunningham has told RTÉ Entertainment that the cast of the series are putting a lot of pressure on themselves to deliver a fitting end for fans, and that he is hopeful his character will survive until the grand finale.
Cunningham joined the hit HBO drama as Ser Davos Seaworth in the show's second season, and now that he has made it as far as the eighth and final run, he hopes to survive until the very end.
"I am yeah, well my ambition was to make it to the last season and now I'm in the last season my ambition is to make it to the last episode, typical selfish actor," he told RTÉ Entertainment at the announcement of this year's IFTA nominations, for which he and Gillen are both nominated for their performances on Game of Thrones.
With only six episodes to go, he added that the pressure is on to wrap the show up in a way that will impress its loyal fan base.
"The pressure we put on ourselves to try and get it as good as we possibly can... Because it's not one person who is the lead in this, who's carrying the whole thing, it's an ensemble piece," he said.
"We're all fans of the show, for several years some actors only read their own bits so they could enjoy the show when they went home, they were that much fans of the show! So to be coming to the end, it's going to be really weird, it's the longest thing I've ever done in my life, for seven years, so it is kind of weird."
Spoiler alert for anyone not up to date on Game of Thrones!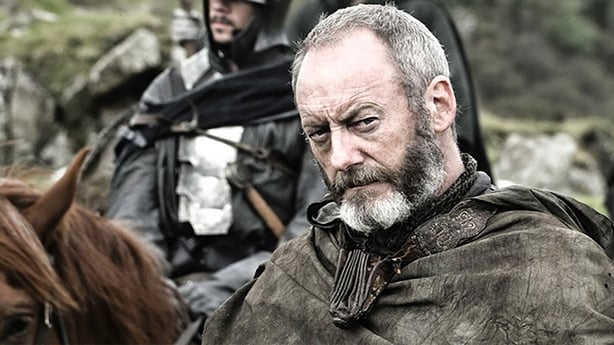 Over the course of Game of Thrones, many actors have come and gone, with Aidan Gillen's character Petyr 'Littlefinger' Baelish among the casualties in season seven.
Speaking about saying goodbye to co-stars like Gillen, Cunningham said, "It's very difficult yeah, because it's been a bit of a family and we all feel like we're on this bizarre rollercoaster, so when somebody hops off it's difficult.
"I've worked with Aidan for the last 20 odd years on stage and screen so it was sad to see him go, but at the end of this season we're all gone, so it's going to be fun."