The BBC has commissioned a feature-length documentary about the Harvey Weinstein sex scandal.
The 90-minute documentary will chart the rise and fall of the disgraced producer as well as delving into Hollywood's "culture of abuse".
The BBC has described the programme as the "definitive take on the Weinstein scandal" and will include interviews from some of the actresses who have accused him of sexual misconduct, as well as journalists, producers, directors, agents, lawyers and others within the industry who have yet to speak publicly about the producer.
The documentary will chart Weinstein's rise to power in the film industry from the 1970s through the decades, while looking at the history of sexism in Hollywood.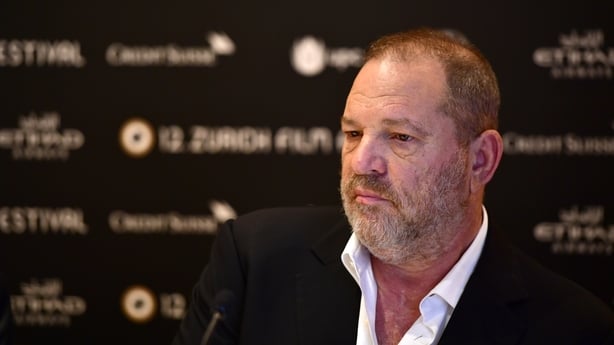 Award-winning filmmaker Ursula Macfarlane, who directed Charlie Hebdo: Three Days That Shook Paris and One Deadly Weekend In Ameria, will direct the project with Lightbox producing.
The documentary has the working title Weinstein and will air on BBC Two.
Patrick Holland, controller, BBC Two said: "The breaking of silence over Harvey Weinstein is a watershed moment for the creative industries and for wider society.
"Ursula is a brilliant filmmaker and is perfectly placed to make the definitive documentary, piecing together the story of just how he abused his power and position."
The 65-year-old producer has been accused of sexual harassment and assault by dozens of women. Hollywood stars Gwyneth Paltrow, Angelina Jolie, Lupita Nyong'o and Salma Hayek are among the women accusing Weinstein of sexually inappropriate behaviour.
The Weinstein scandal was exposed in early October by reports published in The New York Times and The New Yorker.
Weinstein, who has "unequivocally denied" allegations of non-consensual sex, is facing criminal investigations in both the US and the UK.