Former Miss Ireland Aoife Walsh has revealed she hasn't been able to rehearse for Dancing with the Stars as she has broken her toe.
Speaking on RTÉ 2FM's Nicky Byrne Show with Jenny Greene, the 27-year-old model admitted she is finding it "very stressful " knowing that her fellow contestants are already learning their routines for the first show on January 7.
The Tipperary native is currently wearing a cast which is due to come off just before Christmas, leaving her a month behind the other celebrities.
She said: "I was just getting out of my bed and stubbed my toe off my bed frame and broke it.
"It's a bit stressful - they've all started rehearsals two weeks now and I'm kind of standing back being like, oh my God,
"I don't even know if I can move yet. I haven't even got on the dance floor yet."
"Basically the advice is to rest it and give it time to heal so my plan of action is I'm going to have zero Christmas and hopefully catch up with the other guys."
Aoife does have previous dance experience and is hoping this will work in favour once she starts rehearsals.
"I did about two lessons for Irish dancing and I did Riverdance at Mis World and I came top ten so that's not bad," she told Nicky and Jenny. 
"[I had] never Irish danced.  I took a video of myself dancing and then I just taught myself going up and down the hallways of the hotel when I was over in Bali at Miss World, teaching myself how to do it."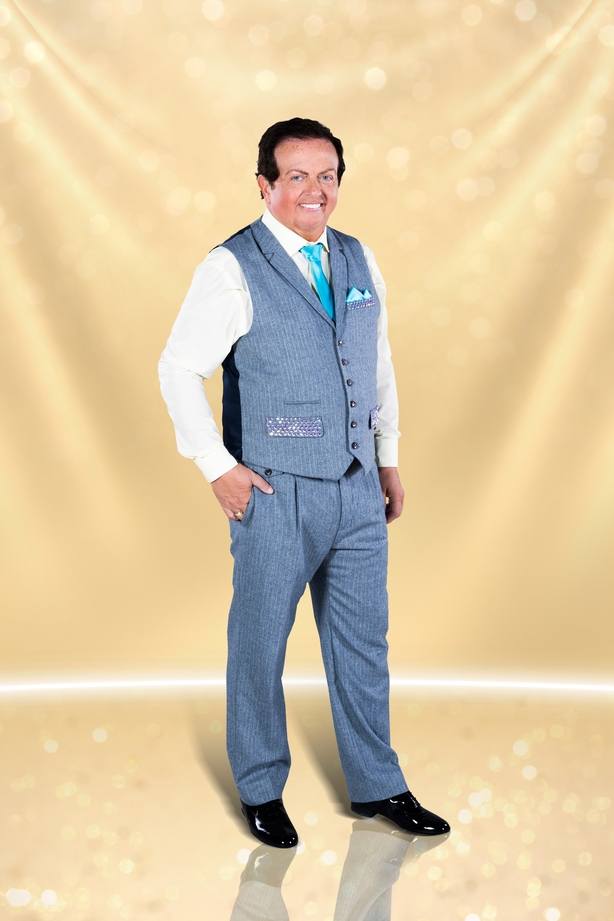 She may not be able to take to the dancefloor herself but she has been keeping an eye on the other contestants' progress.
"Marty has the moves. He can shake it.  He's getting into it.  He's taking it really seriously and he's going for it.  Marty is one to watch." 
She also described Conor McGregor's sister Erin as a "really good mover" although when questioned about Breakfast Republic's Bernard O'Shea she said, "he's hanging in there".
As well as Marty, Erin, and Bernard, Aoife will also be up against Maia Dunphy, sports star Rob Heffernan, rugby ace Thomas O'Leary, entrepreneur Norah Casey, and comedian Deirdre O'Kane.
Dancing with the Stars shimmies onto RTÉ One on January 7.