RTÉ has revealed a selection (box) of TV delights for Christmas including Mrs Brown's Boys, Fairytale of New York, Baz and Nancy's Holy Show and Angela's Christmas.
TV fans rejoice, the best time of the telly year is almost upon us and RTÉ has a whole host of new and returning festive programmes to keep us entertained while we work our way through the tin of Roses.
We are most-looking forward to brand new Irish animation, Angela's Christmas (RTÉ One, 24 December) from Brown Bag Films (these guys know how to do cartoons). This 30-minute animated film is based on Frank McCourt's only children's book, Angela and the Baby Jesus, which was inspired by a story his mother Angela told him as a child.
Set in Ireland in 1910, Angela's Christmas is billed as a "funny, heart-warming and poignant story about the power of family and the innocent desire of a child to ensure everyone is safe, warm and loved at Christmas time".
We will also be tuning in to see how Baz and his mammy get on in their latest adventure, Baz and Nancy's Holy Show (RTÉ One, 20 December), which sees the pair take on a quest to see Pope Francis at the Vatican. Speaking of mammies, Mrs Brown is back, with not one, but two Christmas specials (RTÉ One, Christmas Day and New Year's Day). And in Bridget & Eamon (RTÉ2, 24 December), Bridget works out that, with the widow's pension and life assurance, Eamon would be worth more dead than alive.
There are a couple of music specials coming up including Fairytale of New York (RTÉ One, 21 December) which marks the 30th anniversary of Shane McGowan's Christmas hit. Nathan Carter has a star-studded line-up for his Christmas special including Spice Girl Melanie C, American singer Curtis Stigers and Saturdays star Una Healy.
Other Christmas specials include Celebrity Home of the Year (RTÉ One, 2 January), Pat Shortt's Music from d'Telly and Donal's Christmas Meals in Minutes (RTÉ One, 21 December). Plus Mary Kennedy will be bringing you Carols from the Castle (RTÉ One, 24 December) on Christmas Eve.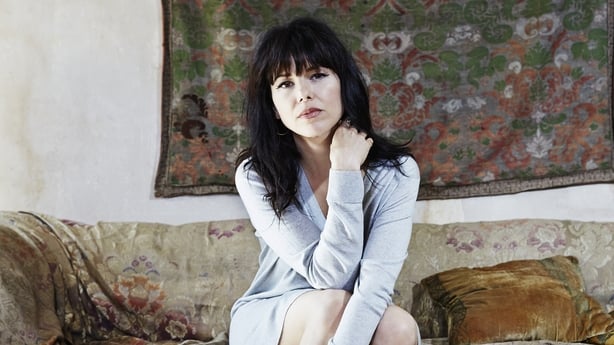 And if you are staying in on New Year's Eve, Imelda May will be hosting a New Year's Eve special with music and chat from The Corrs, The Strypes, Finbar Furey and Gavin James. Before the clock strikes twelve RTÉ will be crossing over to the The New Year's Eve Countdown Concert featuring Kodaline, live from Custom House Quay in the heart of Dublin.
If movies are what you are after, then here's the full list of films RTÉ will be showing over the festive season.
Brooklyn
Gone Girl
Spectre
Big Hero 6
Jurassic World
Daddy's Home
Cinderella
Finding Nemo
Hotel Transylvania 2
Monument Men
Second Best Exotic Marigold Hotel
Love and Mercy
Birdman
Guardians of the Galaxy
Horrible Bosses 2
Avengers - Age of Ultron
Hobbit - Battle of the Five Armies
Plus Harry Potter fans will be treated to a run of Harry Potter films airing across RTÉ2 during Christmas week, including a special hour long Harry Potter: a History of Magic on New Year's Day.
Please note, some dates and times are still to be confirmed - we will bring you them as soon as we have them.