Oscar-winning actor Daniel Day-Lewis has broken his silence on his decision to quit acting, saying "it was something I had to do".
The star, considered by many to be the finest of his generation, sent shockwaves through Hollywood when he announced in a statement in June that was retiring from acting. 
Now, the Wicklow-based actor has spoken about why he is walking away from his career, saying that he and director Paul Thomas Anderson became "overwhelmed by a sense of sadness" while working on the film Phantom Thread, in which he plays couturier Reynolds Woodcock.
In an interview with W magazine, Day Lewis said: "Before making the film, I didn't know I was going to stop acting. I do know that Paul and I laughed a lot before we made the movie. And then we stopped laughing because we were both overwhelmed by a sense of sadness.
"That took us by surprise: We didn't realize what we had given birth to. It was hard to live with. And still is."
It's here! Daniel Day-Lewis opens up about giving up acting after @Phantom_Thread in W's first-ever Holiday issue: https://t.co/tPvC6rRngt pic.twitter.com/J4w2ETkO4t

— W magazine (@wmag) November 28, 2017
The 60-year-old actor, who is the only performer to have won three best actor Academy Awards, admits that he still has not put his finger on why he is walking away from his profession but that the intensive process involved with making Phantom Thread and his subsequent decision not to watch the film is part of the reason.
"I haven't figured it out," he said. "But it's settled on me, and it's just there. Not wanting to see the film is connected to the decision I've made to stop working as an actor. But it's not why the sadness came to stay. That happened during the telling of the story, and I don't really know why.
"I dread to use the overused word 'artist', but there's something of the responsibility of the artist that hung over me," he added. 
"I need to believe in the value of what I'm doing. The work can seem vital. Irresistible, even. And if an audience believes it, that should be good enough for me. But, lately, it isn't."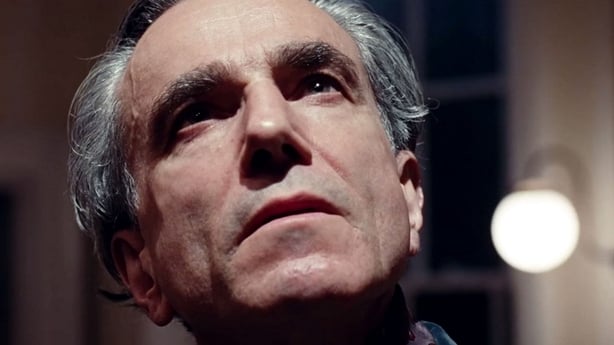 The actor, who is famous for his 'method' approach to acting, said he released a public statement about his retirement from film as he wanted to "draw a line" under the decision.
"I knew it was uncharacteristic to put out a statement," he said. "But I did want to draw a line. I didn't want to get sucked back into another project. All my life, I've mouthed off about how I should stop acting, and I don't know why it was different this time, but the impulse to quit took root in me, and that became a compulsion. It was something I had to do."
The actor said he still feels "great sadness" since quitting acting, but says "that's the right way to feel"
"How strange would it be if this was just a gleeful step into a brand-new life", he explained. "I've been interested in acting since I was 12 years old, and back then, everything other than the theater - that box of light - was cast in shadow.
"When I began, it was a question of salvation. Now, I want to explore the world in a different way."
We need your consent to load this YouTube contentWe use YouTube to manage extra content that can set cookies on your device and collect data about your activity. Please review their details and accept them to load the content.Manage Preferences
Phantom Thread will be out in cinemas in February 2018.