Oscar-winning actor Daniel Day-Lewis has revealed he is retiring from acting.
The Wicklow-based actor, who is the only performer to ever win three best actor Academy Awards, has not given a reason for the decision. The news was announced in a statement from Day-Lewis' spokesperson Leslee Dart to Variety.
"Daniel Day-Lewis will no longer be working as an actor," the statement read. "He is immensely grateful to all of his collaborators and audiences over the many years. 
"This is a private decision and neither he nor his representatives will make any further comment on this subject."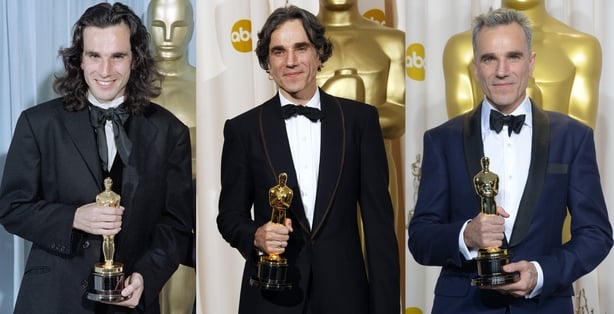 The intensely private Day-Lewis, one of the most celebrated actors of his generation, has been nominated for Best Actor Oscar five times and has taken home the trophy on three occasions, for 1989's My Left Foot, 2007's There Will Be Blood and for the title role in 2012's Lincoln. He was also nominated for Gangs of New York and In the Name of the Father.
He is famous for his 'method' approach to acting and would go to extreme lengths to prepare for each role.
This included remaining in character as Christy Brown, using a wheelchair and been spoon fed by crew members throughout the production of Jim Sheridan's My Left Foot.
He also lived in the wilderness while preparing for Last of the Mohicans and even trained as a butcher for Gangs of New York where he also caught pneumonia after he refused to change out of his threadbare coat while on set.  
We need your consent to load this YouTube contentWe use YouTube to manage extra content that can set cookies on your device and collect data about your activity. Please review their details and accept them to load the content.Manage Preferences
The 60-year-old actor, who has dual Irish and British citizenship, is known to be fiercely private and lives in Wicklow with his wife Rebecca Miller and their sons.
He grew up in south London and is the son of poet Cecil Day-Lewis and actress Jill Balcon.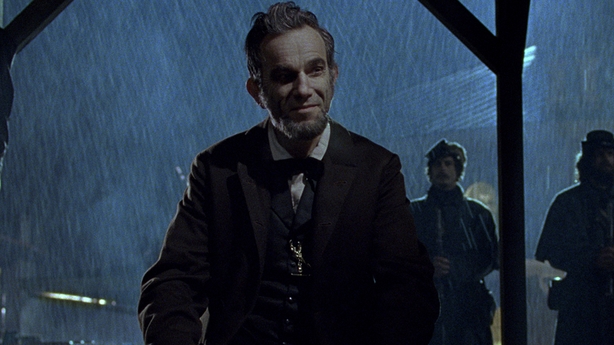 The Academy Award winner has one film awaiting release, the upcoming drama Phantom Thread. The film is set in 1950s London and stars Day-Lewis as a fashion designer who caters to high society.
The drama will see Day-Lewis reunite with his There Will Be Blood director Paul Thomas Anderson. The film is scheduled to be released in cinemas on December 25, 2017.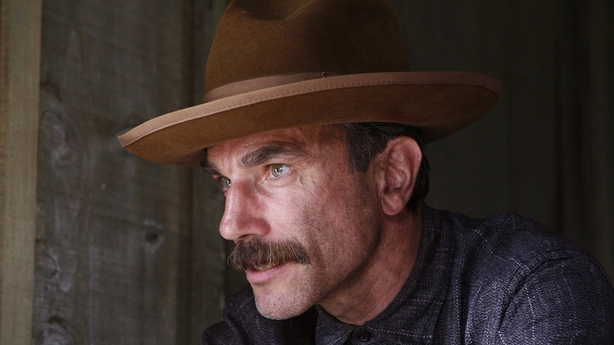 Day-Lewis has previously taken extended breaks from the film industry. Perhaps most famously, in the late 1990s the actor did a stint as a cobbler in the Italian city of Florence. 
Fans have taken to Twitter to express their disappointment at the news.
Why is Daniel Day-Lewis retiring from acting? I love his movies!!! Noooo 😭😭😭

— Rae-Ann Newallo (@raeann_newallo) June 20, 2017
Daniel Day-Lewis better be acting that he's retiring from acting 😭😭😭
Brilliant actor 💔💔💔

— Cesar (@BookerDeWitt74) June 20, 2017
Daniel day Lewis has retired from acting?!? NOOOO 😫

— Victoria Justice (@VictoriaJustice) June 20, 2017
Daniel Day-Lewis is quite simply one of the finest actors to ever grace the big screen. What a career. pic.twitter.com/Rsc0nU2Yew

— Darren Holland (@darren__holland) June 20, 2017
When top pros retire early I rarely believe them but I believe Daniel Day Lewis. Too bad, he's the best of the best. https://t.co/xSbBJxhauw

— Scott Derrickson (@scottderrickson) June 20, 2017
"Hi, I'm 2017 & I have officially tapped out on insane moments."
Daniel Day Lewis: "Hello 2017, please hold my beer. I have an announcement"

— Josh Gad (@joshgad) June 20, 2017
I don't think this is a Soderbergh-style retirement. In fact, I wouldn't be surprised if we never hear from Daniel Day-Lewis ever again. 😢

— Jeff Sneider (@TheInSneider) June 20, 2017
Daniel Day Lewis is quitting acting bc he got tired of setting the bar so high. He's a once in a lifetime talent

— Sam Super (@TheRealSamSuper) June 20, 2017
Daniel Day_Lewis Noooooooooooooo 😢😢😢😔😔😔  this is not true!!

— Chakib (@ChakibRCA) June 20, 2017
Daniel Day Lewis is retiring from acting. Noooo he is my favorite actor in this entire world. What? This doesn't make sense. Why? Like why?

— Cathie (@IamCathieCat) June 20, 2017
Some commentators are hoping that the method actor is merely preparing for his next role...as a man who quits his acting career.
What if Daniel day Lewis isn't retiring, but just method acting for as a retiree for his next role?

— John (@Johannes356) June 20, 2017
Daniel Day-Lewis has Retired. In preparation to play the part of a Retired actor.

— Bob. B. (@Oirisheye) June 20, 2017
Daniel Day-Lewis says is retiring acting, this for a role in a movie about an actor leaving acting? 🤔

— El Amazing Cesar™ (@czor04) June 20, 2017
Pretty sure Daniel Day-Lewis is just preparing for a role in an upcoming movie about a man who quits acting. https://t.co/eUQD4dH4X1

— Denizcan James (@MrFilmkritik) June 20, 2017
Has anyone checked to make sure Daniel Day-Lewis isn't preparing to play the role of an actor who retired as the best actor alive?

— David S. (@AE_DavidS) June 20, 2017
Daniel Day-Lewis is retiring from acting (in order to study for a role as a retiring actor (who is retiring from acting in order to study...

— FakeNames (@JshTrnf) June 20, 2017
We are like two days away from the Hollywood Reporter announcing production for Daniel Day-Lewis' "The Quitter".

— Aaron Eisenberg (@Eisentweet) June 20, 2017
Daniel Day Lewis says he's retiring.  From what I know about his process, I'm guessing this means he's about to play an actor who retires.

— Stoney Emshwiller (@StonyEmshwiller) June 20, 2017
.