Daniel Day-Lewis has become the first man to win the Best Actor Academy Award three times.
At the Oscars ceremony in Los Angeles on Sunday night, he was presented with the Oscar for his starring role in Lincoln, which was directed by Steven Spielberg.
Accepting his award from Meryl Streep, an emotional Day-Lewis told the audience: "I really don't know how any of this happened. I do know that I have received so much more than my fair share of good fortune in my life and I'm so grateful to the Academy for this beautiful honour."
He paid tribute to his wife, the author and director Rebecca Miller, and tearfully dedicated the award to his mother, the late actress Jill Balcon.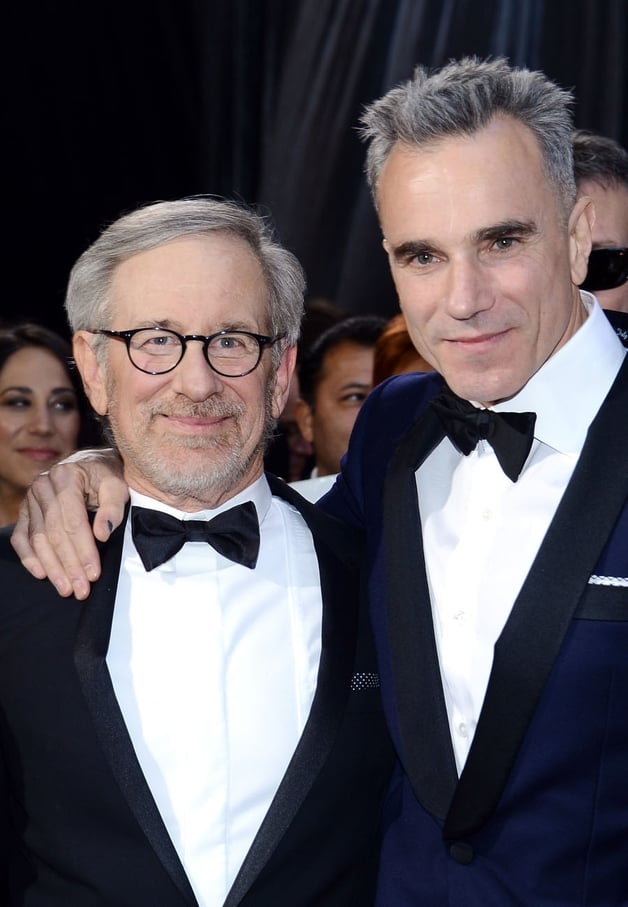 Daniel Day-Lewis and director Steven Spielberg
The Best Picture Oscar went to Argo, directed by Ben Affleck, while Ang Lee won the Best Director Oscar for Life of Pi.
Argo also won the Oscars for Best Adapted Screenplay (Chris Terrio) and Best Editing (William Goldenberg), while Life of Pi also won Oscars for Original Score (Mychael Danna), Cinematography (Claudio Miranda) and Visual Effects (Bill Westenhofer, Guillaume Rocheron, Erik-Jan De Boer and Donald R Elliott).
Jennifer Lawrence was named Best Actress for her performance in Silver Linings Playbook, while Anne Hathaway won Best Supporting Actress for Les Misérables, one of three awards for the musical on the night.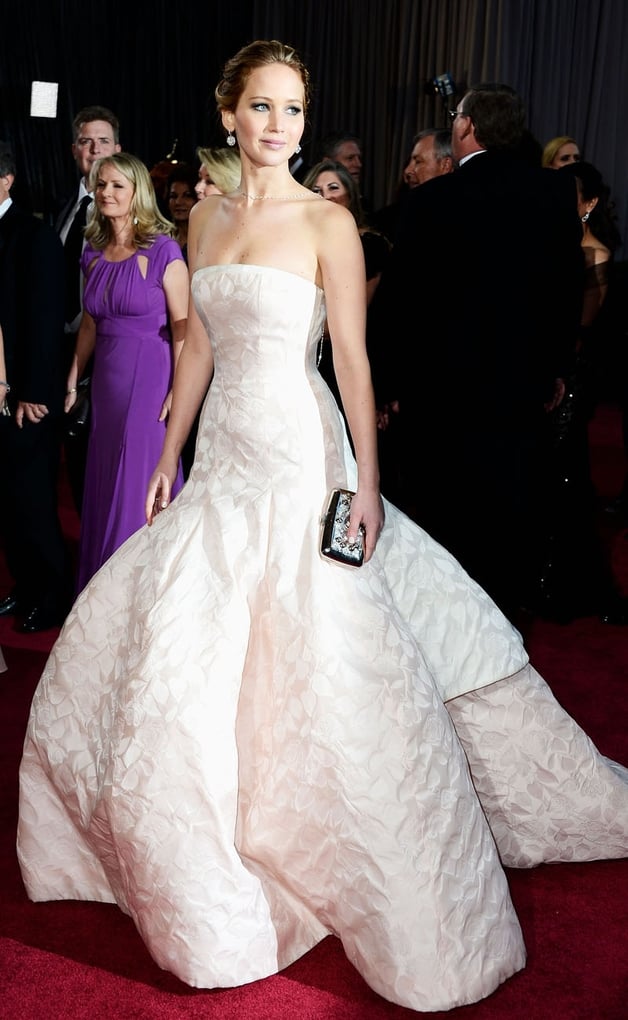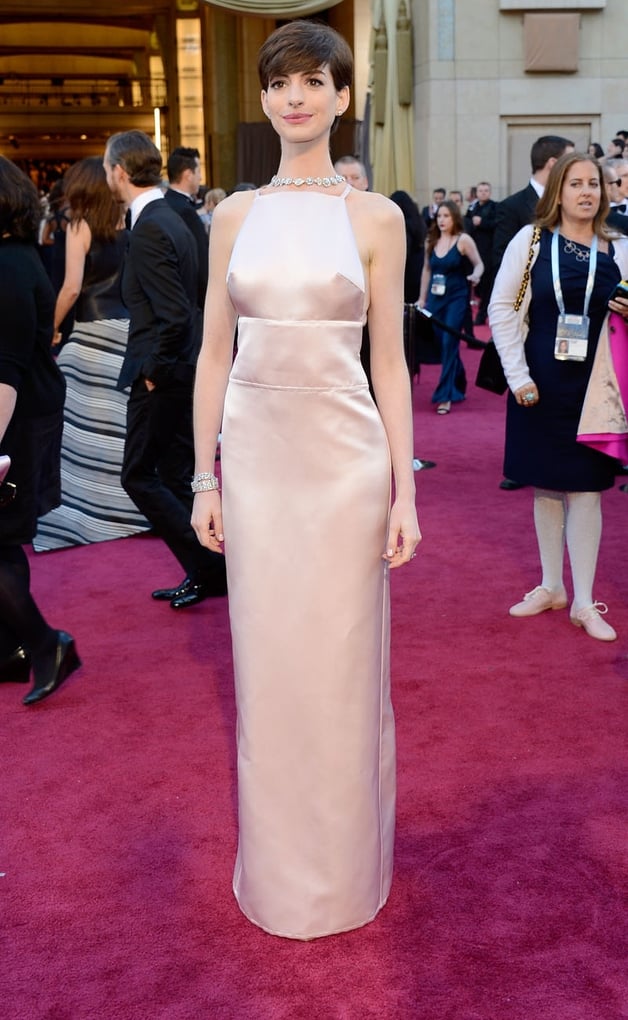 Christoph Waltz won Best Supporting Actor for Django Unchained, his second Best Supporting Actor Oscar for his performance in a Quentin Tarantino film following his victory for Inglorious Basterds.
Tarantino won the Best Original Screenplay Oscar - also his second - for his script for Django Unchained.
The award for Best Foreign Film went to Amour; Searching for Sugar Man won Best Documentary Feature and Brave was named Best Animated Feature.
Adele and producer and co-writer Paul Epworth won the Best Original Song Oscar for their Bond theme Skyfall.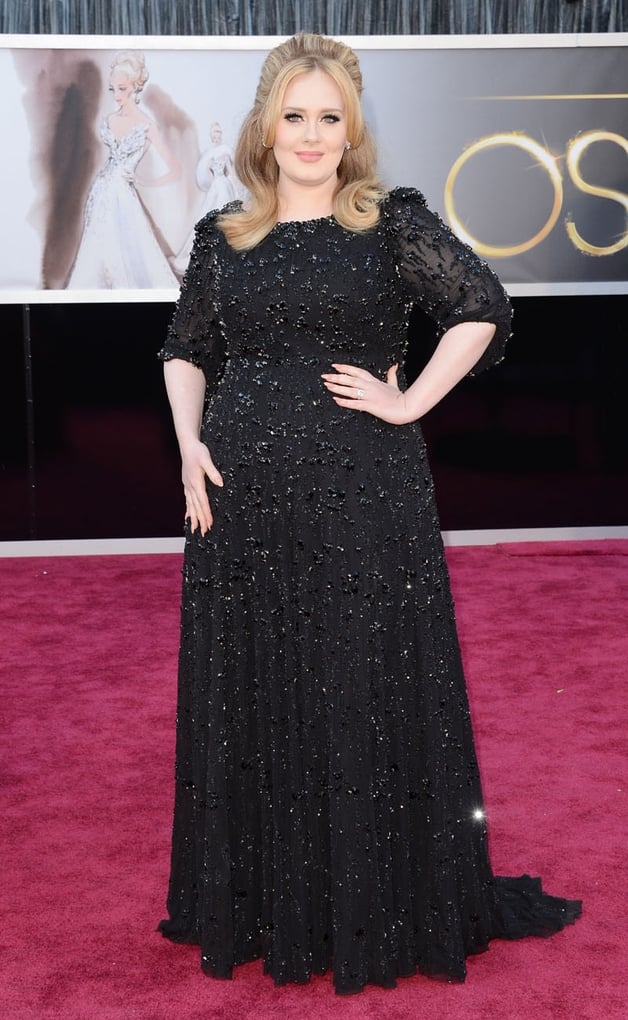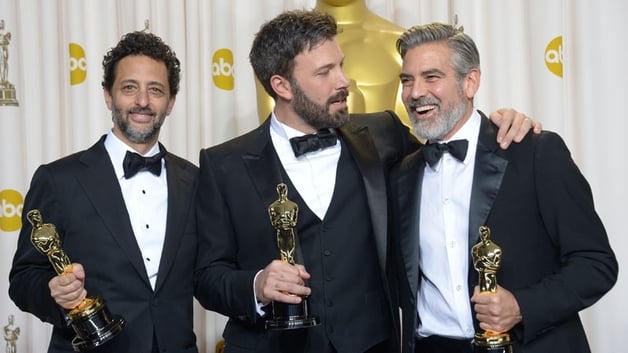 Argo producers Grant Heslov, Ben Affleck and George Clooney pick up the Best Film Oscar
The Winners
Actor in a Leading Role
Daniel Day-Lewis in Lincoln
Actor in a Supporting Role
Christoph Waltz in Django Unchained
Actress in a Leading Role
Jennifer Lawrence in Silver Linings Playbook
Actress in a Supporting Role
Anne Hathaway in Les Misérables
Director
Ang Lee for Life of Pi
Music (Original Score)
Mychael Danna for Life of Pi
Music (Original Song)
Adele Adkins and Paul Epworth for Skyfall from Skyfall
Best Picture
Argo
Animated Feature Film
Mark Andrews and Brenda Chapman for Brave
Cinematography
Claudio Miranda for Life of Pi
Costume Design
Jacqueline Durran for Anna Karenina
Documentary Feature
Malik Bendjelloul and Simon Chinn for Searching for Sugar Man
Documentary Short Subject
Sean Fine and Andrea Nix Fine for Inocente
Film Editing
William Goldenberg for Argo
Foreign Language Film
Amour
Makeup and Hairstyling
Lisa Westcott and Julie Dartnell for Les Misérables
Production Design
Rick Carter (Production Design) and Jim Erickson (Set Decoration) for Lincoln
Animated Short Film
John Kahrs for Paperman
Live Action Short Film
Shawn Christensen for Curfew
Sound Editing
Per Hallberg and Karen Baker Landers for Skyfall and Paul NJ Ottosson for Zero Dark Thirty
Sound Mixing
Andy Nelson, Mark Paterson and Simon Hayes for Les Misérables
Visual Effects
Bill Westenhofer, Guillaume Rocheron, Erik-Jan De Boer and Donald R Elliott for Life of Pi
Adapted Screenplay
Chris Terrio for Argo
Original Screenplay
Quentin Tarantino for Django Unchained