Sam and Aaron Taylor-Johnson are teaming up for an adaptation of James Frey's best-selling novel A Million Little Pieces.
The husband and wife duo, who previously collaborated on the 2009 film Nowhere Boy, have been adapting a screenplay based on the novel which chronicles one man's experience of recovery from drug and alcohol abuse.
Frey's story follows a 23-year-old man who wakes up on an airplane to Chicago with no memory of he got his injuries or how he got ended up on the plane. His parents meet him at the airport and take him to a rehab centre where he begins a programme to kick his substance abuse habit.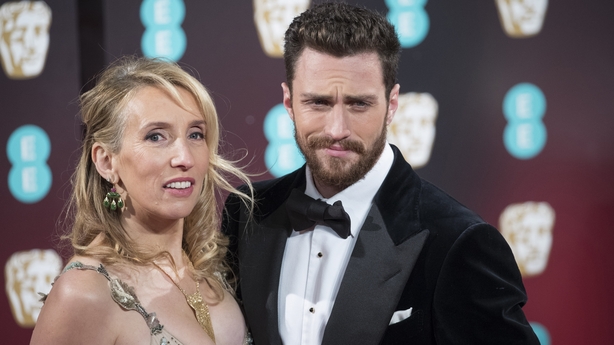 Aaron will take the leading role while Sam will direct the project.
The 2003 book from James Frey was originally the subject of a bidding war in Hollywood which was won by Warner Bros. However, the project was tainted when Frey was exposed by the website The Smoking Gun for embellishing parts of the story which was marketed as a memoir.
Oprah Winfrey, who had selected the A Million Little Pieces for her book club, said she felt duped by the book as it was being sold as Frey's life experience but contained events that did not happen.
We need your consent to load this YouTube contentWe use YouTube to manage extra content that can set cookies on your device and collect data about your activity. Please review their details and accept them to load the content.Manage Preferences
Sam Taylor-Johnson directed the adaptation of another best-selling novel, Fifty Shades of Grey, but stepped away from the franchise after clashing with author E.L James on set. She previously said she had "zero interest" in watching any more Fifty Shades films.
Aaron-Taylor Johnson recently starred in Tom Ford's acclaimed drama Nocturnal Animals, for which he won the Best Supporting Actor Golden Globe, and Doug Liman's war thriller The Wall.
In a June interview with The Guardian newspaper, Sam spoke about her upcoming project with her husband Aaron, saying: "It's important to me to do something where I feel more independent and retain as much creative freedom as possible."
She went on to say that the film is based on a book she fell in love with 15 years ago and that the author is open to a "cinematic version".
"He wants it to flourish and grow and become something", she explained.