Fifty Shades of Grey director Sam Taylor-Johnson says working on the first instalment of the movie series left her feeling like she had to "take a breather and refocus".
The 50-year-old filmmaker recently shed light on the challenging on-set relationship she had with the book's best-selling author E.L James admitting that the pair encountered creative differences, which made filming every scene a nightmare.
Taylor-Johnson decided to walk away from the much-discussed franchise after the first movie saying that she found the experience extremely difficult.
Now, she has further expanded on her time working on the debut movie revealing that the whole ordeal left her feeling drained and knocked her confidence.
''It's no secret. [Fifty Shades] was a rough ride so I needed to take a breather and refocus because it knocked me off a bit," she told Stylist magazine.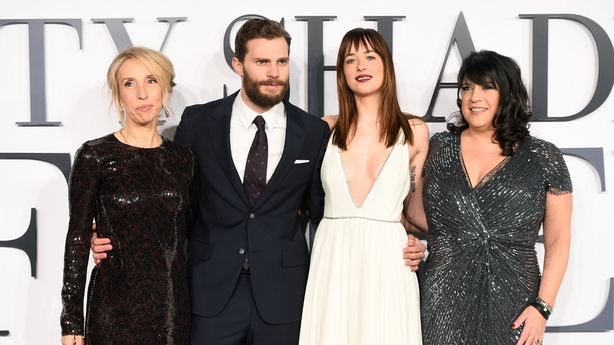 Taylor-Johnson says she returned to the art studio to "refocus" herself to make new masterpieces, before signing up for television drama series Gypsy.
"I've been working in the studio making new artwork ... a whole new body of work, photography, collage.
"I have been trying to work on a new self-portrait series - they've always been about placing myself in a certain place in my life or my environment.
"And then [directing] Gypsy."
The filmmaker admits she has had her fair share of setbacks in her lengthy career
"I've had my fair share of knocks and getting back up again. It's processing what you've been through and making a plan of how you don't go through it again."
We need your consent to load this YouTube contentWe use YouTube to manage extra content that can set cookies on your device and collect data about your activity. Please review their details and accept them to load the content.Manage Preferences
Last month, Taylor-Johnson revealed that she has "literally zero" interest in watching any more films in the Fifty Shades of Grey franchise.