Thor: Ragnarok director Taika Waititi has told RTÉ Entertainment that he thought he was having a heart attack as the pressure of bringing the superhero adventure to the big screen took its toll.
The New Zealander has received glowing reviews for his fresh and fun take on the Chris Hemsworth-starring franchise, which sees Waititi bring the charm and quirkiness of his acclaimed indie films Hunt for the Wilderpeople and What We Do in the Shadows to the multiplexes and the Marvel Cinematic Universe.
We need your consent to load this rte-player contentWe use rte-player to manage extra content that can set cookies on your device and collect data about your activity. Please review their details and accept them to load the content.Manage Preferences
Ragnarok has been billed by star Hemsworth as "Thor's mid-life crisis", and Waititi told RTÉ Entertainment he was also having one of his own while pulling double duty behind the lens and playing the movie's lovable tough guy Korg.
"The main thing really is the stress," he explained. "The stress and exhaustion - it sort of ambushes you. You think you're getting away with it but then it manifested in my shoulders and my neck and stuff."
We need your consent to load this YouTube contentWe use YouTube to manage extra content that can set cookies on your device and collect data about your activity. Please review their details and accept them to load the content.Manage Preferences
"I couldn't lift my arm up for a bit," Waititi continued. "I thought I was having a heart attack a few nights. Then I asked my friend about it at a barbeque and he said, 'Oh, I've had that! You talking about the shoulder thing with the heart attack?'
"And then another guy at the barbeque goes, 'Are you talking about the thing where you can't lift your arm up and you feel like you're having a heart attack at night?' And we were like, 'Yeah!' And he goes, 'Ah yeah, it's just anxiety and stress. You basically stop doing what you're doing'. But I didn't stop because I can't stop!"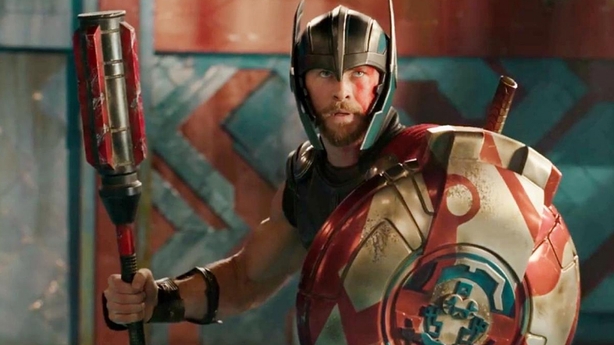 Waititi agreed that a Marvel movie was a surprise choice for him as a filmmaker, and vice versa.
"When I got the job people on Twitter said, 'Who's this guy?!'" he recalled. "And I was like, 'Yeah, who is this guy?! Who am I? I don't know. Why am I doing this?! Why have you chosen me?!'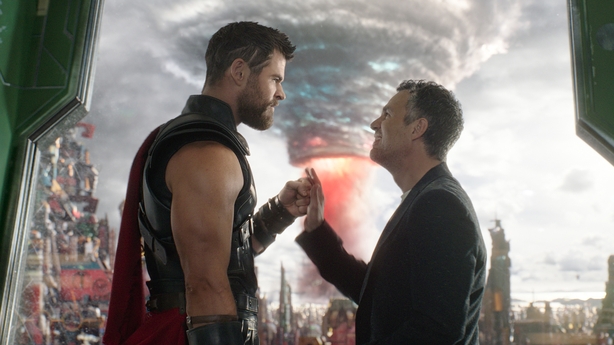 "It felt like because it was the least expected move for me to do, especially from my 42 fans around the world, I felt like it was precisely why I should do it. Because no-one believed in me.
"What intrigued me a lot about the franchise was that it felt like the one that had the most opportunity to do something different with it.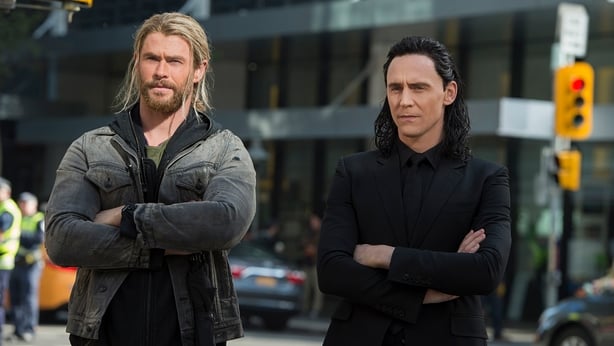 "I think after the second Thor film [2013's The Dark World] - I thought both Thor films were great - it felt like the thing that had the least direction, you know? It was like the franchise that didn't really know where it was going. 
"And so that felt like the perfect time for me to come in because I didn't know where I was going either! And what better way to steer a franchise that doesn't know where it's going than by getting someone who has no idea what he's doing, from New Zealand, to come in and take over!"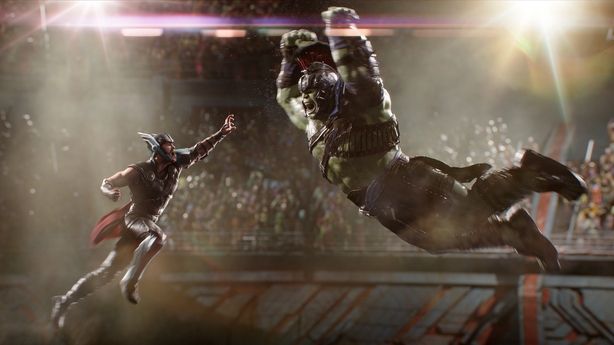 "For Chris, especially, he was getting kind of tired of playing that version of the character that he'd done five times before," said Waititi. "Mark [Ruffalo, who plays Hulk/Bruce Banner], I kind of felt like Bruce Banner was a bit of a 'wet baguette' in those other movies!
"We gave everyone the opportunity to kind of reinvent their characters for this and reinvigorate what they were doing. And that, I think, is why it's got the kind of energy and crazy sort of Flash Gordon-y tone that it has."
As to the likelihood of him coming back to make another Marvel blockbuster, Waititi said he needs a little breathing space.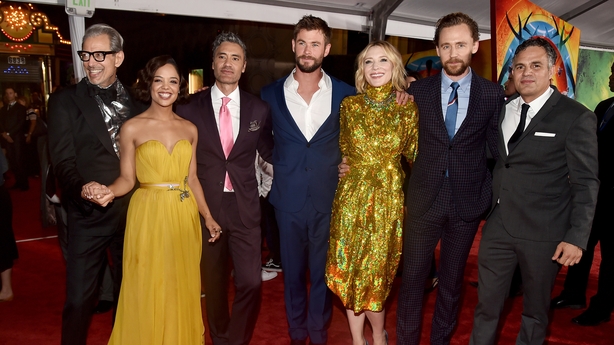 "I haven't given it much thought because I've basically spent the last two years freaking out over this one and thinking, 'This is the end of my career'," he said. 
"So now I'm just going to catch my breath, enjoy whatever happens with this movie, because I literally only finished it two weeks ago. And then after I kind of decompress for a couple of weeks or month or something then I'll think about that."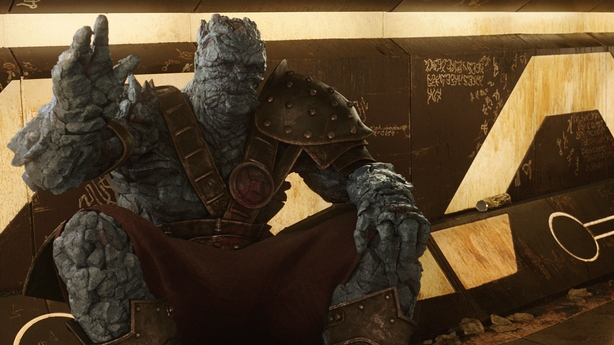 "I'd love to come back," he concluded. "I love these guys, love all these characters. This film kind of feels like the first Thor film for me - well it's my first Thor film, I know that! But it stands alone from the others in a way that the three of them fit together but it also stands alone in that it's its own thing. 
"So if I did another Thor film, maybe we could just call it Ragnarok 2..."
Thor: Ragnarok is in cinemas now.