Gay Byrne was a surprise guest on Sunday with Miriam on RTÉ Radio 1 as he joined his fellow presenters to salute another broadcasting great, 2FM's Larry Gogan.
Byrne, who is currently receiving treatment for prostate cancer, was in strong voice as he telephoned the show to pay tribute to a man he has known since they were both teenagers.
What a real joy&privilege it was to interview the legend that is Larry Gogan this morn.Wonderful reaction to him. pic.twitter.com/oJNN6Mmrep

— Miriam O'Callaghan (@MiriamOCal) October 22, 2017
"Mr Larry Gogan and myself met about 102 years ago on the stage of the Olympia Theatre in a play called - I think it was called - The Remarkable Mr Pennypacker," Byrne recounted.
"Was he a widower, Larry, or something and he had a huge family? You and I were twins... Anyway, The Remarkable Mr Pennypacker - just imagine writing a play called The Remarkable Mr Pennypacker and expecting it to do well in the theatre!
"Anyway, that's where we met and we were twins and we were, I don't know, about 14 or 15 or something?
"Mr Gogan has claimed to be the same age as I am ever since, but I know for a fact he's 112 if he's a day! And he's persisted in this lie down through the years!"
Byrne said that when he was presenting his own RTÉ lyric fm show before he became ill he would "pop down the corridor to the great shiny emporium of 2FM and there Mr Gogan was ensconced in his gorgeous studio and we'd sort of have a few words with each other and so on and it was lovely seeing him".
He said that Gogan has "remained absolutely consistent through the years".
"The Lar Gogan you hear on the air today is the Lar Gogan you heard on the air 20 years and 30 years and 40 years ago," Byrne continued.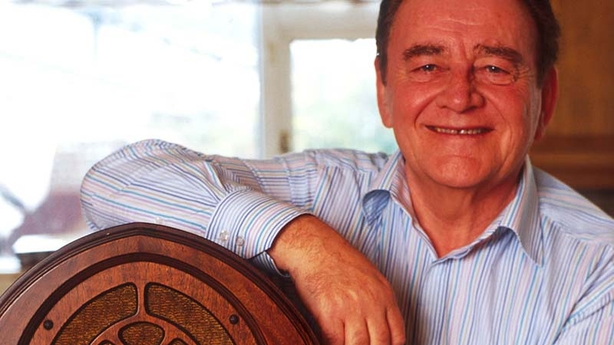 "The voice hasn't changed, the timbre hasn't changed, the power hasn't changed and the tone hasn't changed. It is just amazing how it has happened, and he has remained consistent to his job.
"I really don't know what RTÉ Radio would be like without Lar. I can't imagine what the place would've been like without Lar because he remained the pillar." 
Byrne described Gogan as "one of those lucky, lucky people" who is "universally loved". 
"He is universally loved by everybody in the business. No matter who they are, no matter where they are, they will all say the same thing to you: 'We are Larry Gogan fans'. And it's terrific and it's a wonderful thing to have maintained all those years."
"You're very kind Gay, you really are," replied Gogan. "How are you keeping yourself?"
"I'm not the best," admitted Byrne. "I'm on the chemo course and I'm doing what I'm told and it takes its toll and today is not a great day in the cycle of things. 
"But listen, there are thousands of people nine million times worse than I am and you just go through it and you do the best you can and you follow the rules."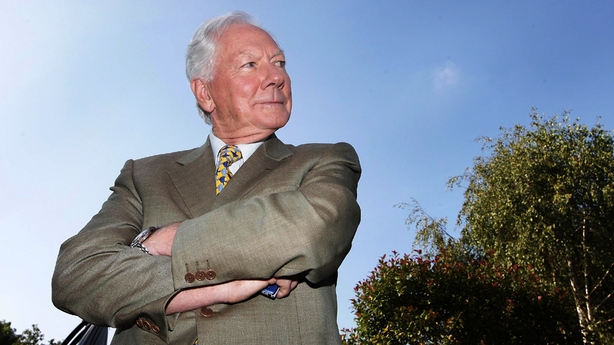 Byrne finished the call by telling Gogan to keep doing what he does best on air on 2fm every weekend.
"You're healthy; you had your little setback - your heart setback - and you came through it and you're well and robust and good," said Byrne. "And just keep on going, Lar, that's what I'm saying to you: keep on going."