Writer and broadcaster Kathleen Watkins told the Ray D'Arcy Show on Saturday that her husband Gay Byrne is "going through a difficult stage at the moment" in his treatment for prostate cancer but they are "getting there". 
Watkins was a guest on D'Arcy's RTÉ One chat show to talk about her work as a children's author with Pigín of Howth and during the interview she was asked by the host how fellow broadcaster Byrne is feeling.
We need your consent to load this Facebook contentWe use Facebook to manage extra content that can set cookies on your device and collect data about your activity. Please review their details and accept them to load the content.Manage Preferences
"He is going through a difficult stage at the moment," she replied.
"He had been on chemotherapy - well, kind of pills - up to now from last Christmas and then they decided he needed the chemo drip treatment, whatever it's called. So we're going to have that every two weeks until early January. It's up and down because it takes its toll.
"But anyway, we're getting there. We're doing the best we can."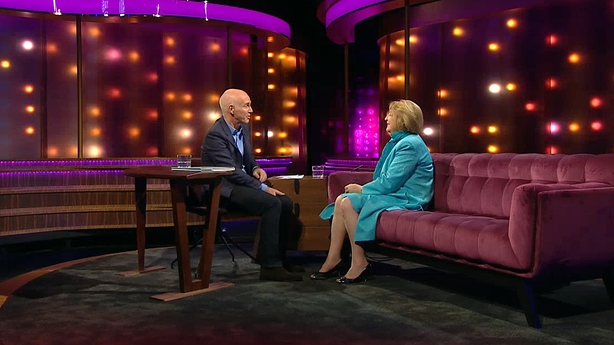 D'Arcy asked Watkins if she thinks that Byrne misses being on the air.
"I don't think so," she answered. "I think when you're not well you're not well. You're up and down." 
"But the weather has been so wonderful - we've been able to get out walking," Watkins continued. "We walk every day, we're always walking, always out. I think that takes a chunk out of the day and it's hugely enjoyable and you feel the better for it.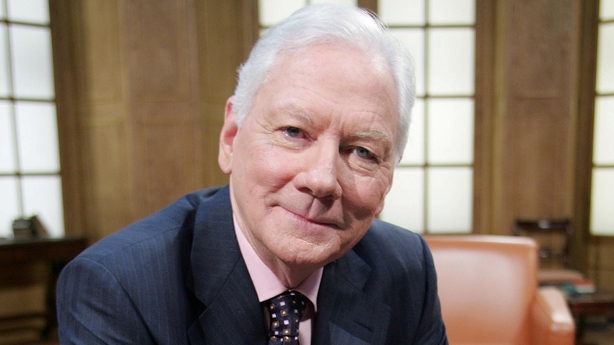 "But there's no doubt about it: when you're on medication, which he's been on since last Christmas... Many people here will know people who have had or are going through the illness and what medication does to them - it really drags them down. They feel very tired; they feel up and down, hot and cold, all kinds of different symptoms."    
"Well, wish him well from us," said D'Arcy.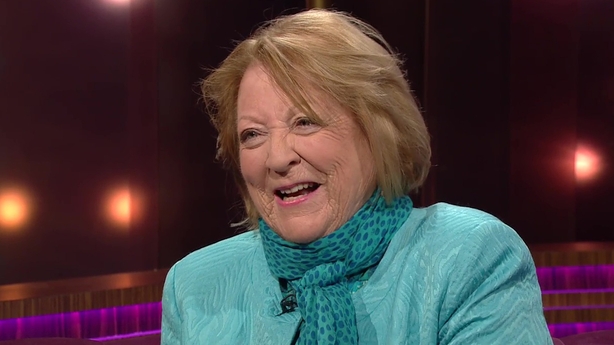 "I will," said Watkins. "He looks a bit like you today because he's lost his hair! He sent you his very best wishes." 
"All the Byrnes had heads of lovely grey hair, but I'm told it will come back. So maybe in January," she added.
Watkins also used her time on the show to pay tribute to other people who are also receiving cancer treatment.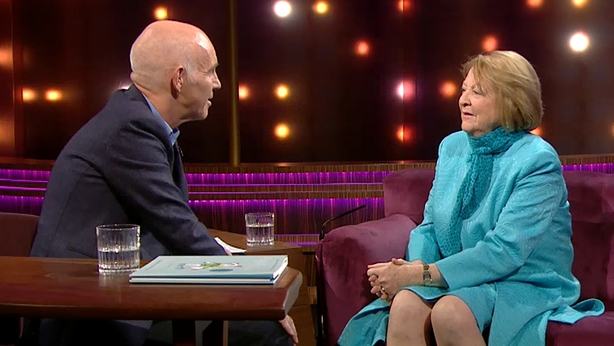 "I am very lucky," she said. "To have lived to be 83 on Tuesday... It's a wonderful thing to be able to live a very long life; everybody doesn't have a long life.  
"What we have noticed in the Oncology section when I'm in with Gay, so many young people - many beautiful young women in their 20s - all of whom are being treated for cancer. And all very cheerful about it, may I say. And they have that 'terrible happening' in their life so young. 
"So we're very lucky we've lived a long life and we've had a good life, so much to be grateful for."