Guns N' Roses sold €7 million worth of tickets for their show at Slane Castle in Co Meath last May, adding to the €94 million in ticket sales for the European leg of their world tour.
Music industry magazine Billboard reports that 79,258 attended the Slane gig having paid ticket prices of €140.00 or €84.00. Guns N' Roses were supported by Mark Lanegan, local act Otherkin and Royal Blood at the show, which was part of The Not in This Lifetime world tour.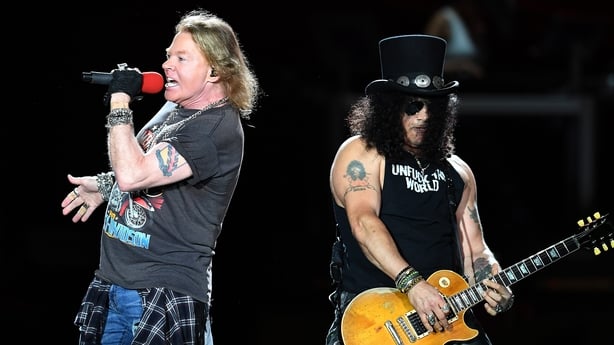 Despite the heavy rainfall on the day of the gig, thousands of fans travelled to Slane to witness the iconic band's return to the venue they first played in 1992.
So far, the Guns N' Roses have taken €364 million over the course of the 98 shows on the tour. It began in April 2016 and is due to end on November 29.