Guns 'n' Roses performed the classic Soundgarden song Black Hole Sun as part of their Slane set on Saturday as a tribute to the late Chris Cornell.
Cornell, who died on May 18, was laid to rest in a private ceremony on Friday and the reformed Guns 'n' Roses are among the bands to pay tribute to the legendary singer in their live sets since his passing.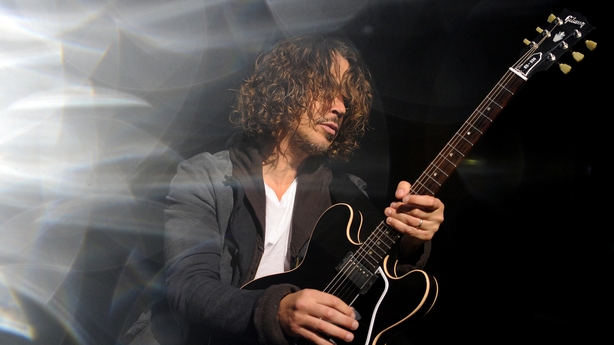 Both Seattle natives, Guns 'n' Roses bassist Duff McKagan and Cornell performed together with the Seattle Symphony Orchestra in 2015 as part of a re-jigged line-up of the band Mad Season.
Guns 'n' Roses frontman Axl Rose said at the end of their performance of Black Hole Sun, "For Chris" with the band's Twitter then posting, "This one's for you Chris. Black Hole Sun. Love from Slane, Ireland."
This one's for you Chris.
Black Hole Sun.
Live from Slane, Ireland.#GNRinSlane

— Guns N' Roses (@gunsnroses) May 27, 2017
Fans took to Twitter afterwards labelling the tribute as "awesome" and "special."
Guns N Roses just played Black Hole Sun at Slane. Pretty special.

— Una Mullally (@UnaMullally) May 27, 2017
Guns n Roses played Black Hole Sun as a tribute to Chris Cornell. That was pretty awesome: pic.twitter.com/uC9p9qZRlt

— Sam Monson (@PFF_Sam) May 27, 2017
Guns N' Roses playing Black Hole Sun in honour of Chris Cornell. Class touch

— Ronan McGreevy (@RMcGreevy1301) May 27, 2017
Despite the heavy rainfall on Saturday morning, over 80,000 fans travelled to Slane Castle to witness the iconic band's return. They first played the venue in 1992.
The band arrived at the venue via helicopter with McKagan tweeting a picture from the air of the foggy fields around the natural amphitheatre.
Slane enveloped by the fog. pic.twitter.com/VTlx19UV8P

— Duff McKagan (@DuffMcKagan) May 27, 2017
After the gig he thanked their support acts Mark Lanegan and Royal Blood saying,"Well HELL Slane! That's how it's done! Thank you all, and thank you @marklanegan and @royalblooduk. What a night. Go Irish!"
Guitarist Slash also took to Twitter after the gig saying, "All you f***ers who showed up to Slane Castle tonight, thank you! You guys were f***ing brilliant! It was such a blast! Cheers! iiii]; )'"
Irish band Otherkin, whose frontman Luke Reilly is from Slane, opened the concert. They described the experience as "f***ing insane."