Guns N' Roses are rumoured to play Croke Park next year in what would be the original line-up's first show in Ireland since headlining Slane Castle in 1992.
Music site Flick of The Finger claims that Gn'R will kick off their European tour with a date at GAA HQ, followed by shows in Berlin, Stockholm, Paris and Barcelona.
Croke Park is permitted to hold three gigs annually but only one has so far been announced for next year - Coldplay in July 2017.
The band reunited last April to play the Coachella festival in California with frontman Axl Rose, guitarist Slash and bass player Duff McKagan back together for the first time since 1993.
In an echo of The Eagles' Hell Freezes over reunion gigs, they called their new shows the Not In This Lifetime Tour. In 2008, Axl said of Slash: "One of the two of us will die before a reunion."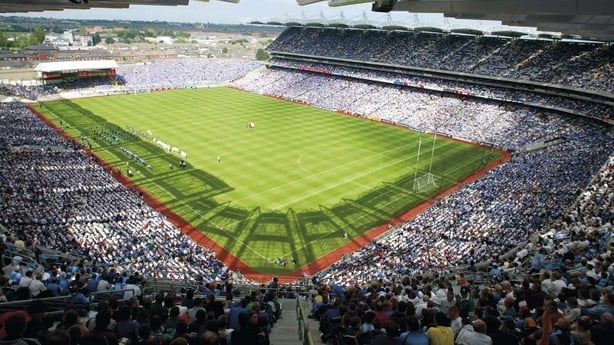 The band's manager Dale Skjerseth said recently of the current tour, "I've been told there is no end date. I've seen plenty of dates going into next year, far into next year. Everybody's working together to keep a common goal and common direction - to keep the machine going."
Although Guns N' Roses never broke up, Axl Rose has been the only original member left since McKagan and Slash left in the 1990s.
Rose, McKagan and Slash have not played a live show together since July 1993 when they performed in Buenos Aires and relations between Rose and Slash have long been strained.
McKagan quit Guns N' Roses in 1997, but was inducted with the rest of the band's original line-up into the Rock & Roll Hall of Fame in 2012.
But only Slash, McKagan, Steven Adler and his 1990 replacement Matt Sorum attended the event, with Axl Rose - who had prior to that referred to Slash as a "cancer" - a no-show.
However, the band sorted out their differences during the past couple of years and in a recent interview Slash said: "It was probably way overdue, you know ... it's very cool at this point."
Rose has also been fronting AC/DC for shows earlier this year.