Royal Blood have roared back into action with their second album. The Brighton duo talk to Alan Corr about lightning success, the influence of Gordon Ramsay on their music, getting the "Bono talk", and making their guitars sound like a goose
"How many is that now?" Cherubic, powerhouse drummer Ben Thatcher and well-spoken rock god in waiting Mike Kerr are sitting in the unlikely setting of The Georgian Boardroom in Dublin's Morrison Hotel signing vinyl copies of their new album How Did We Get So Dark?
"Here, get close to the production line!" says Kerr, beckoning me over as his Sharpie dances across yet another album cover. "Maybe you can join in . . . "
Friends since 2005, Thatcher and Kerr are quite the double act.
Out of the window and across the Liffey, the most excellently named Royal Blood can see the Workman's Club, the venue where they played their debut Irish gig three years ago. A lot has happened to Thatcher and Kerr since then. It perhaps says it all that three weeks ago, they supported Guns N' Roses in front of 80,000 people at Slane Castle and that in November, they headline the 15,000 capacity 3Arena in Dublin.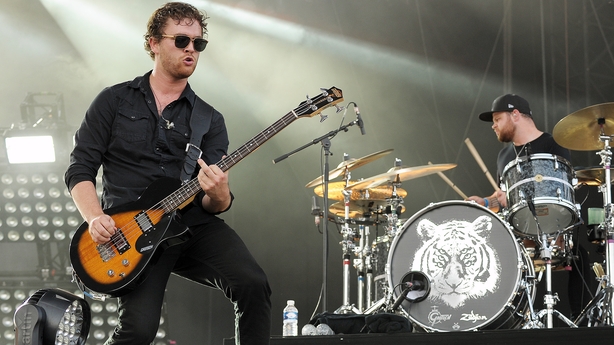 The Brighton duo have also sold a million copies of their debut, the one which rescued British rock. They've befriended rock royalty, and, perhaps most fatefully of all, had the Bono talk (more of which later).
How Did We Get So Dark? (a title that is both a self-effacing jab and a commentary on recent global events) Is no great departure from the molten blues garage rock of Royal Blood's epochal debut. It is maybe more poppy, hook-heavy and streamlined.
The title track's chorus is offset by a corrosive guitar solo and Queen-like harmonies, while the likes of frazzled stoner rocker Looks Like You Know is the (not very) missing link between Arctic Monkeys and QOTSA. Most of all though, How Did We Get So Dark? hits hard.
"Our first record really is a patchwork of demos and it's somewhat of a Frankenstein, bodge job really - we've got this big sound and we're gonna bash some tunes out," says Kerr. "That album awarded us this amazing ride we've been on . . . with this new album we felt like we had licence to be really creative and make a body of work."
We need your consent to load this YouTube contentWe use YouTube to manage extra content that can set cookies on your device and collect data about your activity. Please review their details and accept them to load the content.Manage Preferences
There is much giggling from Thatcher (in his trademark baseball cap) and booming laughter from Kerr. And that's the thing about Royal Blood; on stage and on record, they may seem like a seething cauldron of sexual tension and suppressed rage, a place where all women are the blues archetype of temptress and jezebel but on downtime, there is much matey slagging and plenty of dumb jokes.
"Humour is our secret weapon," Kerr says as if everybody already knew it. "Things that are funny to us are usually quite creative and inspiring. I think when you're touching on things that are funny it's usually because they are quite uncomfortable and when things are uncomfortable it is perhaps because they are unique and different. Whereas something that doesn't make you feel that is probably mundane and uninteresting.
"If I make a guitar sound and Ben thinks it sounds like a goose, then it's funny and interesting. I remember when Out of The Black was coming together and to us it was not a good riff, it was a stupid riff - so metal head and white yet when the laughter stops, it reveals itself to be something different and interesting."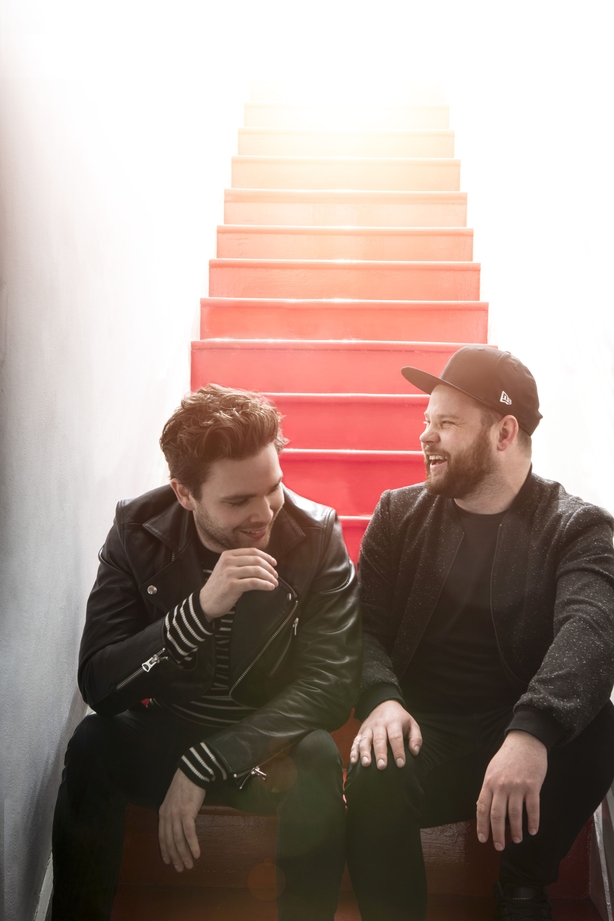 "We've also really keen into Gordon Ramsay's Kitchen Nightmares," says Thatcher helpfully. "We find it hilarious but it is, again, quite dark. People are trying to make a success of their business and then he comes along . . . the passion level is brilliant."
Ben, of course, has also received sage advice from another divisive figure: he's had "the Bono talk", that ritual and rite of passage in every rising rock or pop star's career when they are cornered by the U2 front man and given a good fatherly talking to about the on-coming madness of success and fame.
"I talked to Bono! He's a lovely man! I've got some time for him," Thatcher says, dropping his slightly detached demeanour for a moment. "I didn't think I would gel as well as I did with him. I even got invited on his boat down the Thames.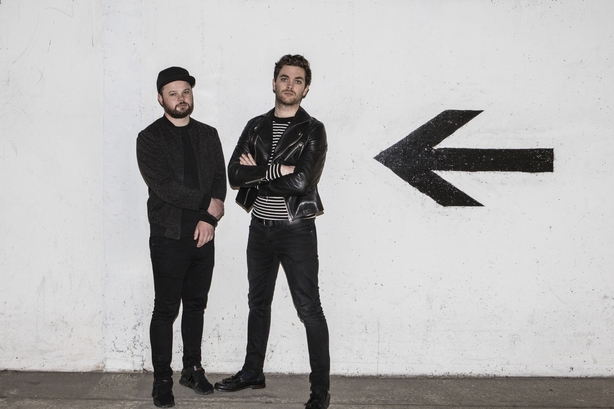 "Of course, I did it! He was DJing. He is a legend. The first time we ever played in Dublin, the U2 guys left us all the ingredients for Black Velvets in our dressing room with a little note saying, `Welcome to the music industry' We were like, think of how busy his life is and he had time to think of us."
As well as playing a uniquely-fangled bass guitar that sounds like an orchestra of Fenders, Kerr writes all the lyrics. The new album again writhes with blues laments about devil woman who have done him wrong, the classic femme fatale who will tempt him into eventual self-destruction. There's even a new song called She's Creeping.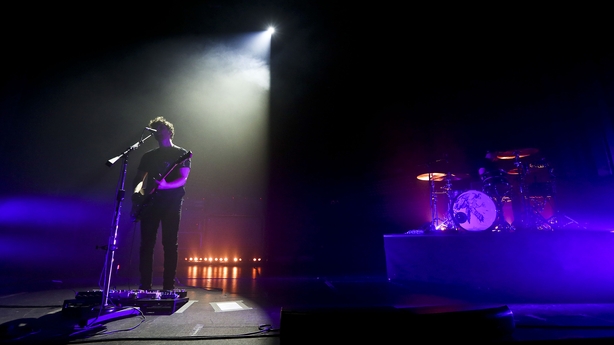 Why does he return to that theme over and over again? "I'm not sure . . . but yeah, I've been hurt many times but those are the things that fascinate me in my experiences of relationships," Kerr says. "Love is still the thing that can break someone no matter who you are or what you've achieved, it is still the thing that can destroy a man or a woman so a song like She's Creeping is about the haunting anxiety of thinking about someone else when you're with someone. Just the shit that people go through but keep quiet and don't talk about."
Thatcher (29) and Kerr (28) seem primed for further success with How Did We Get So Dark? But both are very self-possessed at the prospect of bigger gigs, bigger sales and more Bono talks.
Kerr gestures at the pile of album covers still waiting to be signed and says: "Other than having to do this shit, success has not changed us. Ok, I think it's changed our everyday life practically in what we do but we wouldn't be doing this at home obviously but as people, we're the same.
We need your consent to load this YouTube contentWe use YouTube to manage extra content that can set cookies on your device and collect data about your activity. Please review their details and accept them to load the content.Manage Preferences
"We get referred to as Mike and Ben from Royal Blood whereas to our friends we're just two blokes from Brighton," says Thatcher. "They don't wanna hear about the road and that's a relief because we don't wanna talk about it - we're just interested in hearing what Gary did last week . . . "
"Why, what did Gary last week?" asks Kerr. "Gary shit himself last week." Thatcher says coolly and goes back to signing.
Just then, and with the perfect timing of one of Ben's drum fills, a fresh stack of vinyl album covers is dropped on to the conference table with a pleasing thwack. With a mild shrug, Royal Blood sharpen their Sharpies.
Alan Corr @corralan
How Did We Get So Dark? is out on Friday, June 16. Royal Blood play Dublin's 3Arena in November 26