George Michael's final interview, which will air for the first time on BBC Radio 2 next month, found the iconic singer looking to the future and hoping to create "something spectacular" with his music.
George Michael: The Red Line will be broadcast on BBC Radio 2 across two 60-minute programmes on Wednesday November 1 and Wednesday November 8 at 10.00pm. The interview was recorded in the weeks before Michael's death on Christmas Day 2016 and has been described by BBC Radio 2 boss Lewis Carnie as "very special".
For the programmes, the music great talked to Desert Island Discs presenter Kirsty Young about his time with Wham!, his decision to go solo, his legal battle with label Sony, and the death of his partner, Anselmo Feleppa, in 1993.
Young had originally been asked to interview Michael for his documentary film George Michael: Freedom,, which aired on Channel 4 earlier this week.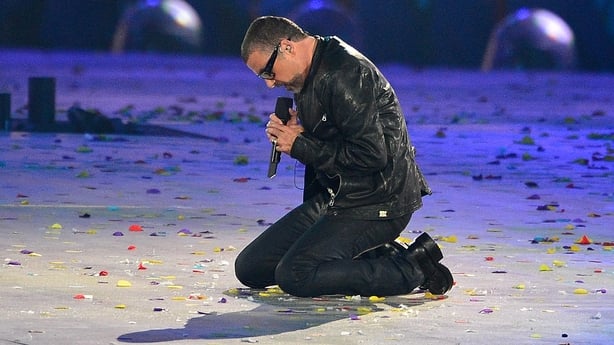 While the original plan was for Young to cover just a few topics for the film, the interview ran for two hours, with Michael telling the presenter as they said their goodbyes: "You should turn this into a radio programme."
The 'red line' which gives the programme its title was Michael's term for describing his life and work.
"There's always been this red line," he told Young. "I see it like a red line, which goes through everything. Like a staircase to whatever you're about to do next."
Looking to the future, he said: "Even when I've lost control, even when I've really hit rock bottom, I believe, that the red line is still there. And that this period of down time will result in something spectacular."