RTÉ has launched it's search for Ireland's next Eurovision Song Contest hopeful.
Is this your year?
If you are a songwriter with a proven track record of success in the music industry, then here's your chance to apply to represent Ireland at the Eurovision Song Contest in Lisbon, Portugal next year.
Heading up the search is executive producer Michael Kealy and he is looking for a "killer song" and a performer who is used to "playing live to big corwds".
He said: "The Eurovision Song Contest is highly competitive and as such, the competition attracts top music professionals from around the world.
"Following our Eurovision forum in August, which was attended by both music industry professionals and Eurovision fans, we are now reaching out to the professional music industry in Ireland to get involved in the biggest professional music event in the world.
"We're looking for a killer song performed by an act with vast experience of playing live to big crowds."
Last year Brendan Murray, who was previously a member of the boyband HomeTown, represented Ireland in the Eurovision. He followed in the footsteps of former Westlife star, and current 2fm presenter, Nicky Byrne. Both Murray and Byrne failed to qualify for the final.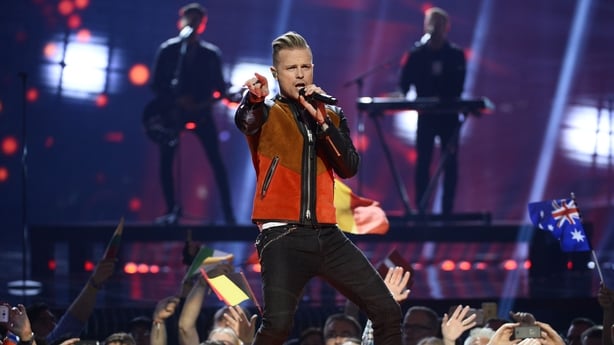 "As well as publicly inviting submissions, we are actively engaging with professionals in the music industry to ensure that we find the best entry to represent us this year," he added.
If you are planning on entering, here's what you need to know:
Songwriters/composers may only submit one song (including co-writes) for consideration
If more than one song per composer is submitted only the first song received will be considered
Songs must be no longer than 3 minutes in duration
Compositions submitted for consideration (lyrics and music) must not have been commercially released and/or publicly performed including online video platforms or social networks, in full or in part, before September 1, 2017
Entries will ONLY be accepted by email as an MP3 (192kbps) file or Soundcloud link.
No entries will be accepted on CD, cassette or any other format.
Email entries to Eurovision2018@rte.ie
The 63rd Eurovision Song Contest will take place in Lisbon, Portugal next May with semi finals on the 8 and 10 and the final on May 12, 2018.