Ireland's Brendan Murray has missed out on a place in the Eurovision Grand Final in Kyiv on Saturday, despite giving a powerful performance in Thursday's second Semi-Final.
The Galway man, singing Dying to Try, was trying to secure Ireland's first appearance in the Grand Final since 2013.
. @brendan_m96 absolutely killed it on the #Eurovision stage! He did Ireland proud. pic.twitter.com/NeTk5KZoSv

— Entertainment on RTÉ (@RTE_Ents) May 11, 2017
The 20-year-old from Tuam was competing in what was billed as the tougher of the two semi-finals - it even included a marriage proposal for pregnant Macedonian  singer Jana Burčeska.
A lovely #Eurovision proposal has warmed the cockles of our hearts. pic.twitter.com/C1ooLQsSX9

— Entertainment on RTÉ (@RTE_Ents) May 11, 2017
However, the popping of the question came just after voting had closed and so did not help FYR Macedonia's cause: Austria, Bulgaria, Belarus, Croatia, Hungary, Denmark, Israel, the Netherlands, Norway and Romania made it through on the night.
We need your consent to load this YouTube contentWe use YouTube to manage extra content that can set cookies on your device and collect data about your activity. Please review their details and accept them to load the content.Manage Preferences
As each qualifier was announced, there was further fraying of Irish nerves and it all came down to the tenth and final spot to see if our Eurovision luck would change.
It didn't: Austria took the last place for Saturday night.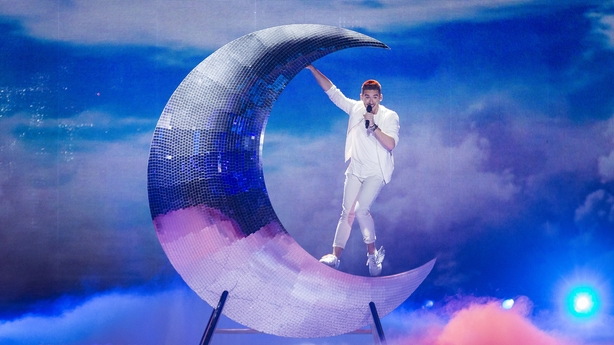 "I'm disappointed, but life is full of knocks so I'm going to take it on the chin and move on," said a philosophical Murray after learning Ireland's fate.
"Tomorrow's another day."
Murray described the Eurovision experience as "amazing" and said he was delighted for the "great lads" from Norway and Austria.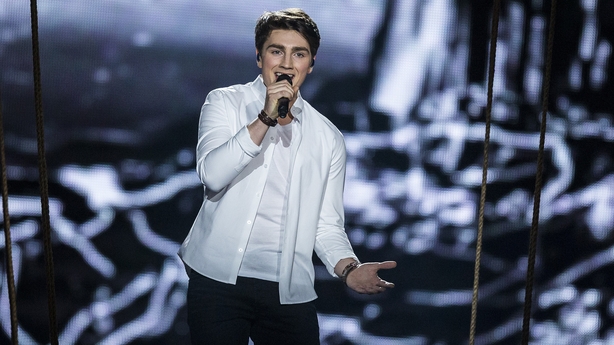 "I've gotten to meet so many people and I gained so much confidence - so much experience in the whole thing," he added. "It's just been fantastic; I'll always remember it."
RTÉ's Executive Producer at the Eurovision, Michael Kealy, said he was "devastated" for Murray.
"I'm not sure people appreciate how hard it is to qualify these days - it's a completely different competition to how it was when we used to win back in the Nineties," he said.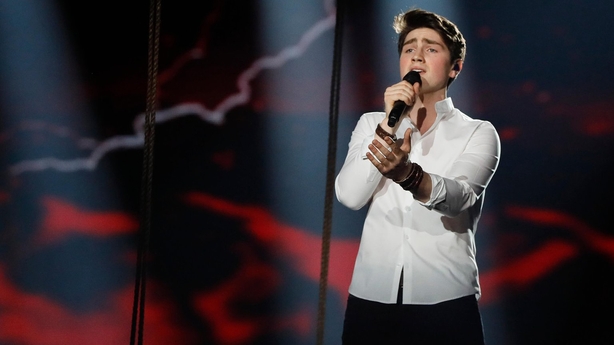 "It's the most professional song contest in the world and everybody throughout Europe throws their best songwriters, their best singers and their best staging and designers and everybody at it."
Paying tribute to Murray's work over the past few months, Kealy said the singer "couldn't have done more".
"He sang flawlessly," Kealy added. "He's a credit to himself; he's a credit to Tuam; he's a credit to Galway and he's a credit to Ireland."
As with Tuesday's first semi-final, the production values on Thursday night were superb, but it took until the fifth song, Romania's Yodel It!, for the first standout performance of the show.
A big massive YES to this. #Romania #Eurovision pic.twitter.com/IVEQ75qUMx

— Entertainment on RTÉ (@RTE_Ents) May 11, 2017
It was followed by another real contender, Dutch sisters OG3NE with Lights and Shadows - a song written by their father in honour of their mother.
Fair play #Netherlands absolutely cracking all round. #Eurovision #esc2017 pic.twitter.com/12hwBQiqoV

— Entertainment on RTÉ (@RTE_Ents) May 11, 2017
The standard didn't dip with the next two performances - Hungary and Denmark - and then came Ireland's Brendan Murray, who gave it his all with some big cheers from the crowd in the arena.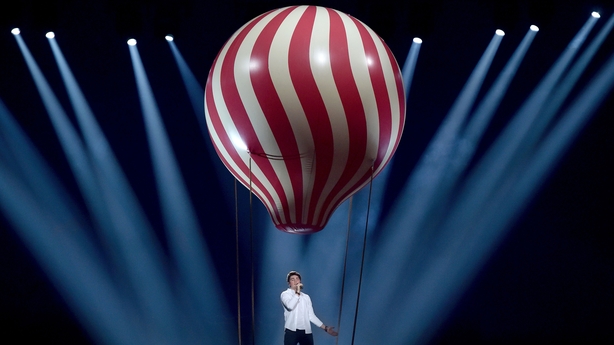 Murray was the ninth of the 18 performers to sing, with the ten qualifiers for Saturday's Grand Final split evenly between the first and second halves of the show. 
Belarus, Bulgaria, Croatia, Israel and Norway went through from the second half, while Austria, Denmark, Hungary, the Netherlands and Romania booked their places with their performances in the first.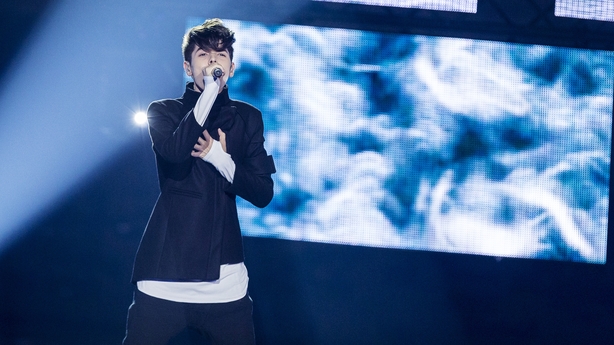 The wait for the results felt much longer than all 18 performances combined, with the Macedonian marriage proposal - recalling the now-legendary Rose of Tralee moment - offering the briefest of time-outs from the tension for Irish viewers.
In terms of feelgood, it was to be the best moment of Thursday night for FYR Macedonia - and Ireland.
Eurovision Song Contest Grand Final, Saturday, RTÉ One, 8pm