Michael Fassbender is set to wed Oscar-winner Alicia Vikander on the Spanish Island in October according to reports.
The couple, who began their relationship after meeting while working on the film The Light Between Oceans in 2014, are said to be planning "the party of the year" to celebrate becoming man and wife after they say 'I do,' on the party island.
Speaking to The Sun a source close to the couple said: "The details of the party are being kept under lock and key.
"Guests have been told to arrive in Ibiza on a certain date and they will then be collected and taken to the hotel.
'He's splashing out big time and it's going to be the party of the year."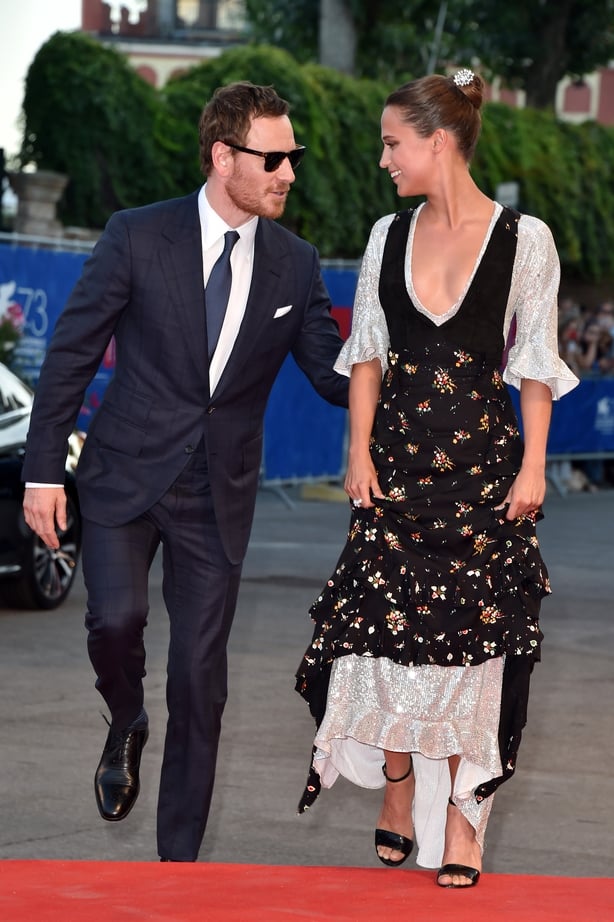 The Kerryman has remained quite quiet about their romance telling Entertainment Weekly last year that he had no intention of talking about his "private life with a total stranger" unless he "felt the need to".
Vikander who won an Oscar in 2016 for her turn in The Danish Girl, however did reveal that she is looking forward to starting a family with the Irish actor.
Speaking to Elle magazine the Swedish actress said: ''I don't even have children, and it's the wonder of my world," she said. "I've always wanted kids. I've never been pregnant, but I hope to have a family one day.
"It's both the expectation and knowing that it should be the greatest experience of my life - and suddenly from one day to another, it's a reality; it's a new chapter of your life."