Michael Fassbinder, Alicia Vikander and Rachel Weisz shine in The Light Between Oceans. If you have tears prepare to shed them now in this touching tug-of-love drama
This is one of those moral dilemma movies that will have you siding at one point with one party, and then furrowing your brow and seeing it from the other side. It's a merry ethical dance that is enacted here, but without the merry bit, certainly after the first 40 minutes or so of relative happiness.
The movie  - and ML Stedman's novel on which it is based -  posit a set of circumstances which could gang up on any married couple feeling similarly vulnerable, feeling that the cards are stacked against them before they get to all the anticipated family stuff at all. Only difference is you mightn't get away with it so easily now, almost a century on from the time period in question.
Michael Fassbender plays Tom Sherbourne, haunted by his the First World War experiences and now back in civilian life. The war has just ended as the movie begins in 1918, in a pretty but remote corner of the Western Australian coast. In search of paid employment at a time when the job market is saturated with unemployed men, he signs on, with some trepidation, to man a remote light-house at sea for a six-month period.
He will be on his own, but being on his own, as he tells his employers may just be what he needs at this time. Meanwhile, it's love at first sight when he claps eyes on Isabel (Alicia Vikander) who is the daughter of a local school-teacher. The pair marry and settle at the lighthouse station, some miles out at sea, a posting which comes with its own adjacent living quarters.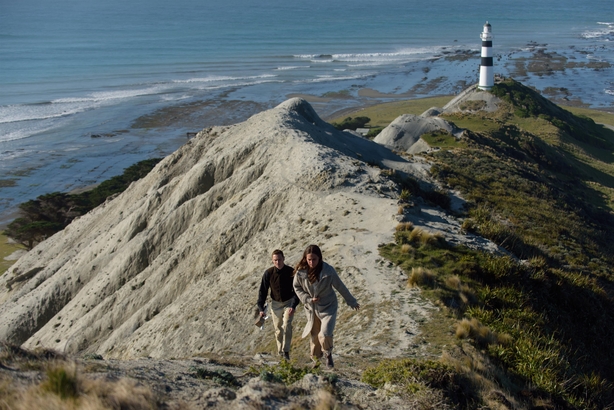 Mountains to climb: Fassbender and Vikander star in The Light Between Oceans
The move to the lighthouse is the perfect excuse at this point for some brilliant cinematography, sweeping, soft-lit seascapes, silken waves, aching, alluring skies. Cue also a vividly-depicted storm during which occurs the first of a series of misfortunes that will befall the ill-starred couple. Trouble brews from thereon in, but salvation seems to arrive the day a boat arrives on shore containing a dead man and an infant girl. The vessel brings equal parts trouble and jubilation and ultimately a tragedy of the couple's own making.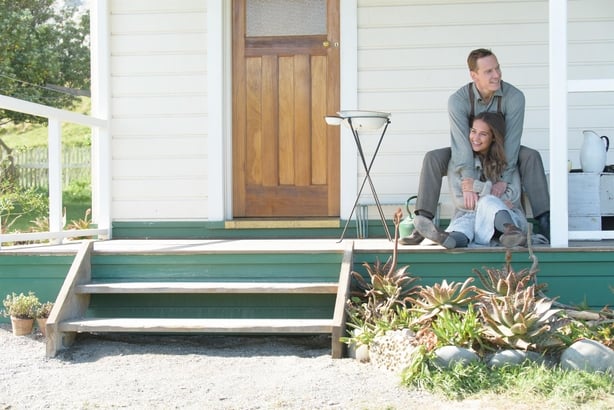 That is putting it very simplistically indeed, but we have already divulged enough of the plot to be getting on with. So, get on with it then, sit back, lap it up and suspend your misgivings about what you suspect might be glorified Mills & Boon. The performances are so strong from all concerned that such acting skill allied to local colour and astutely-rendered atmosphere transcend the plot, which in fact is credible enough in the first place.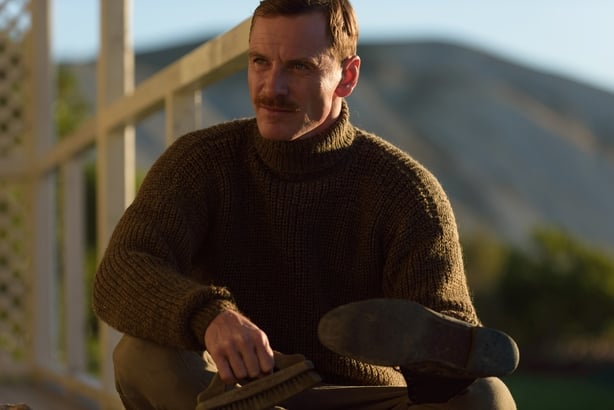 Tom Cairncarn directed and wrote the screenplay, basing it on Stedman's debut novel of the same name which was long-listed for the International Dublin Literary Award 2014 (formerly the IMPAC). That fictional work will no doubt receive an appreciable boost in sales on the back of this solid, engrossing movie, just as Colm Tóibín's novel Brooklyn did. Recommended, but twenty minutes could have been easily shorn off.
Paddy Kehoe
We need your consent to load this YouTube contentWe use YouTube to manage extra content that can set cookies on your device and collect data about your activity. Please review their details and accept them to load the content.Manage Preferences