Alicia Vikander, who is in a relationship with Irish actor Michael Fassbender, has revealed that she wants to start a family at some stage.
The Swedish actress appears on the September cover of Elle magazine where she spoke about her desire to have children.
''I don't even have children, and it's the wonder of my world," she said. "I've always wanted kids. I've never been pregnant, but I hope to have a family one day.
"It's both the expectation and knowing that it should be the greatest experience of my life - and suddenly from one day to another, it's a reality; it's a new chapter of your life."
The 28-year-old, who was awarded the Best Supporting Actress Oscar for her role in The Danish Girl, began dating 40-year-old German-Irish actor Fassbender after they met on the set of The Light Between Oceans, in which they play a married couple desperate to have children.
Vikander previously spoke about how Fassbender made her feel comfortable on the set of the film, saying he was "very sweet" by asking her acting advice.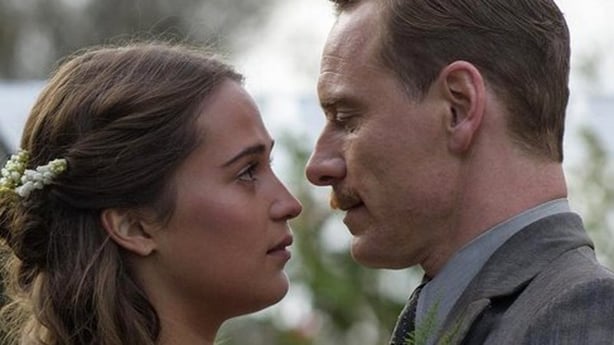 In the same Elle cover story, the Swedish actress also spoke about her upcoming role as Lara Croft in the Tomb Raider reboot, a part first brought to the big screen by Angelina Jolie.
She admitted that she had to try and do something different with the role as Jolie's iteration is so well known.
Vikander said: "I thought I was going to have to explain it to my mom, and she was like, 'Yeah, yeah, yeah -Angelina did that!' It proves that [Jolie] set a whole tone for that kind of role, so I knew we had to do something very different."
The actress added that she welcomed the physicality of taking on an action movie role, saying the intensity of training takes her back to her ballerina days. 
"I love big popcorn movies," she said. "I've never done action scenes on this level - not even close. It feels like I'm back to dancing - the training, the intensity. You need to be aware of your movement up in the wires and how your body works. I've never been able to lift my own weight, and the day when you have that capacity, it's pretty empowering!"
First look: Alicia Vikander as Lara Croft in #TombRaider https://t.co/aZ9yR6whjZ pic.twitter.com/Q5PAsQv2wU

— VANITY FAIR (@VanityFair) March 27, 2017
.Tomb Raider opens in cinemas on March 16, 2018.