Alicia Vikander has revealed she fell for Michael Fassbender when he put her nerves at ease when they were forced to stay a month in an isolated lighthouse for work.
The 27-year-old Swedish actress admits she felt ''terrified and very alone'' when she first arrived on the set of The Light Between Oceans, and says the 39-year-old Irish actor made her feel comfortable.
''He was very sweet at letting me in ... He was like, 'Can you please give me a note? What do you think I should do?' It was such a sweet thing to kind of let me in," Vikander told Vanity Fair.
Fassbender also lavished praise at the Ex Machina star saying she doesn't take anything for granted.
"With a lot of these actresses coming out, there's this bravery that you don't see so much in male actors... I noticed this as well with Lupita [Nyong'o] in 12 Years a Slave - this focus and understanding that there's an opportunity given to you and you grab it… [Alicia] doesn't mind taking a character she's playing to an ugly place. Her level of commitment made me focus and make sure I was as committed."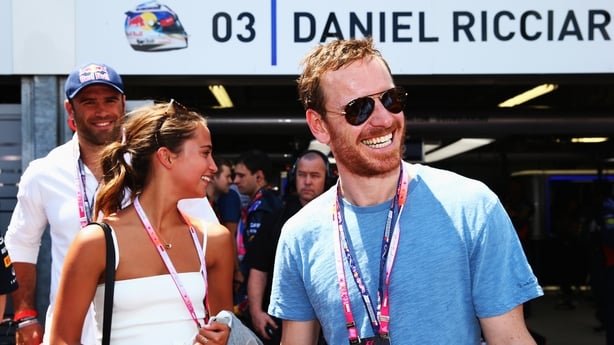 Michael previously revealed he and Alicia had instant chemistry the first time they met.
"When she arrived on the set, I could see the determination there and the focus, the hard work and then trying to keep it up all the time.
"She's a very good actor, disciplined...she works hard and gives great performances," he told The Sun on Sunday newspaper.
We need your consent to load this YouTube contentWe use YouTube to manage extra content that can set cookies on your device and collect data about your activity. Please review their details and accept them to load the content.Manage Preferences
The Light Between Oceans is based on the M.L. Stedman's psychological thriller of the same name, which was released in 2013.
The pair play a married couple, Tom and Isabel, who, after losing their own newborn baby, discover another child washed up in a boat near their home.
They decide to raise the little girl as their own, but when the girl's real mother, played by Rachel Weisz, crosses their path, they have a big decision to make.
The Light Between Oceans hits cinemas in January, 2017.