Will Smith rolled through his hits including Gettin' Jiggy Wit It, Boom! Shake The Room and The Fresh Prince of Bel-Air on the first episode of James Corden's Carpool Karaoke: The Series.
As they shared a ride together during the first episode of Corden's chat show spin-off, Smith also revealed that he only pretended to recognise Corden the first time they met.
Corden, who rapped along with the actor, said he thought Smith was a big fan of his after their first encounter at an awards ceremony, but the Men in Black star said it had been a sham.
As they drove around Los Angeles, Smith explained: "It was the first time we met. We talked and it was, 'Ah man, you know it's great, I love what you do...' We did all of that.
"I didn't really know you then. I had to look you up after."
Corden, laughing, said: "I remember it so clearly. I think I even texted a friend of mine and I was like, 'Dude, Will Smith is so into me - it's incredible'."
The former Gavin & Stacey star had also recorded a segment for the show with the late Linkin Park singer Chester Bennington, who died at the age of 41 last month.
Corden, who is an executive producer on Carpool Karaoke: The Series, has said Bennington's family should decide whether it is aired.
"We will approach it in whichever manner his family or the people that were involved in that episode [wish], however they would like it to be handled," the presenter told the Associated Press.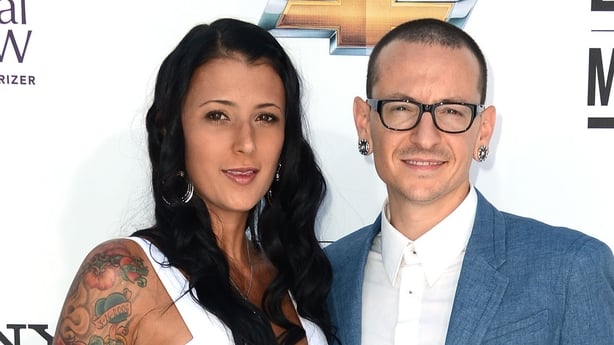 "We will navigate it as delicately as possible and just adhere to whatever wishes they would want because I don't think there's any other way we could deal with it.
"It's a tragedy."
Talinda Bennington shared a report about Corden's comments, and tweeted: "Thank you @JKCorden."
Thank you @CarpoolKaraoke https://t.co/VmXOKh5owJ

— Talinda Bennington (@TalindaB) August 9, 2017
The first episode of Carpool Karaoke: The Series was released on Apple Music on Wednesday, August 9.