Chester Bennington's wife has paid tribute to the late Linkin Park singer following his tragic death last week.
Talinda Bennington, who was married to the musician for 11 years, said she had lost her "soulmate" and their three children their "hero".
In a statement released to E! News, she said: "One week ago, I lost my soulmate and my children lost their hero - their Daddy. We had a fairytale life and now it has turned into some sick Shakespearean tragedy.
"How do I move on? How do I pick up my shattered soul?
"The only answer I know is to raise our babies with every ounce of love I have left.
"I want to let my community and the fans worldwide know that we feel your love. We feel your loss as well."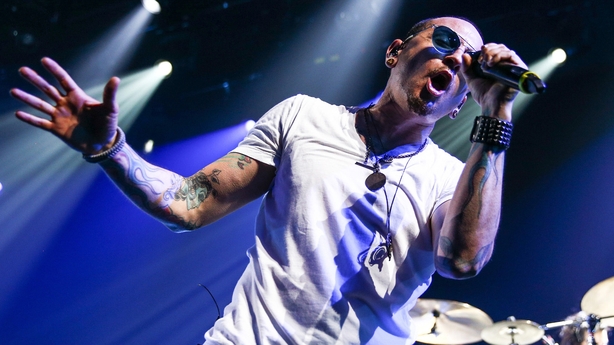 Talinda, who has three children, Tyler, 11, and six-year-old twins Lilly and Lila with Chester, added: ''My babies are so young to have lost their daddy. And I know that all of you will help keep his memory alive. He was a bright, loving soul with an angel's voice. And now he is pain free singing his songs in all of our hearts.
''May God Bless us all and help us turn to one another when we are in pain. Chester would've wanted us to do so. Rest In Peace, my love."
The 41-year-old Linkin Park frontman was found dead at 9am on Thursday July 20 at his residence in Palos Verdes Estates in the suburbs of Los Angeles. Fans and friends of the singer paid tribute to Bennington on Twitter following the tragic news of his death.
As well as his wife Talinda and their three children, Bennington is also survived by his three children from previous relationships.
If you have been affected by issues raised in this story, please visit samaritans.org, contact the 24-hour helpline on 116123 or email: jo@samaritans.org.