Comedian and presenter Al Porter says the upcoming Irish version of Blind Date isn't like the quickfire dating show Take Me Out, because some of the contestants are really looking for love.
The 24-year-old TV star was revealed as the host of TV3's version of the Saturday night classic in May and he has just wrapped filming on the first series which is due to hit screens this autumn.
Porter was careful not to reveal too many details about the show, but told RTÉ Entertainment that "you can expect some really good matches".
"It's not all people just having the craic and going 'Ah f*** it I might as well go on TV'. It's not that Take Me Out vibe, some people are looking really there for love", he explained. "It's a very funny show, a very family friendly, funny show."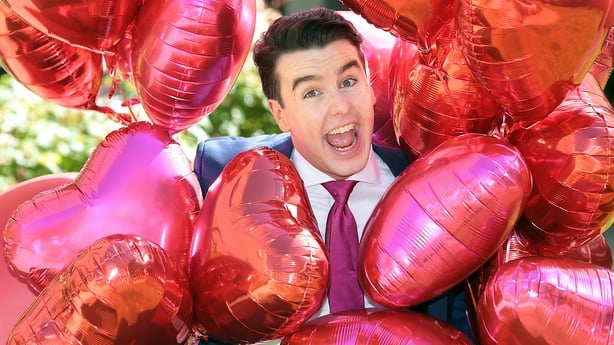 The witty and good-natured comedian was the perfect choice to host the show, with Porter joking: "I love to play matchmaker, I'm not particularly good at it, but I'm always setting my friends up with each other, but not telling them. One of my single mates will arrive out for a night, and I'll be like 'Oh my God have you met John, he also plays guitar' and I'll just disappear!"
The Tallaght-born star added that since his struggle with depression last year, which he opened up about on Brendan O'Connor's Cutting Edge show on RTÉ One, he is more careful about his job choices and makes decisions based on what will make him happy, rather than just furthering his career.
"What I like about that show is it's retro, and also it's just warm. That really is what's important to me", he said. "When I got through all the depression and was kind of feeling good again, I decided that I could go down this career path of trying to do the right thing every time, like I should do the UK panel show or this and that, but then I went 'f*** it' because if you're not happy it doesn't matter.
"I just started doing things that I like. There were people that said 'don't do radio it's going to tie you to Ireland', but I want to do it so I'm doing it, and the same with Blind Date, it's something that I really wanted to do."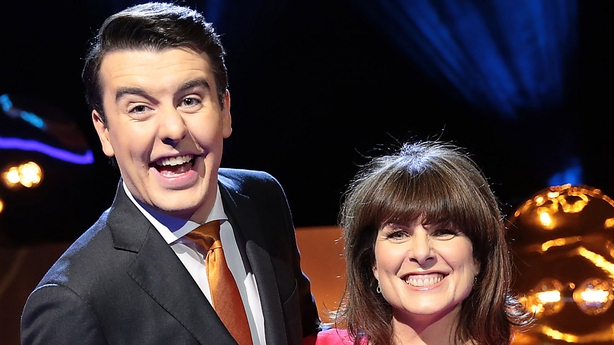 Porter has been taking to the airwaves with his own Today FM lunchtime show for the past six months. The charismatic presenter says he's "starting to get really settled into it" now after overcoming some initial nerves.
"When I started I was so nervous because the desk daunted me, and all these buttons, sure I can't drive I can hardly play Play Station you know, so looking at this thing I was terrified. And then just the shadow of the broadcasters that have come before you, and Ireland has such a rich history of really good presenters, that you're kind of going 'Oh I really hope I'm not shi**. 
"But now about six months in I'm starting to feel more relaxed, I know my own show. What's really positive for me, when I started I always said I never wanted to do celebrity interviews kind of thing, I just wanted to be chatting to the public, and we get so many phone calls and so many texts every day, and there's always real people on the line. To think that only six months in people have latched onto it is really positive."
Delighted is an understatement!! Can't wait to join the @todayfm family and chat to you at lunchtime! pic.twitter.com/d8cudc8NiK

— Al Porter (@TheAlPorter) January 25, 2017
"I love the radio now because I can arrive in in the morning in bits. If you think I'm in here in a suit and tie you're absolutely wrong, I'm practically in my pyjamas", he added with a laugh.
He may be only 24-years-old, but the stand-up star says his style and approach has changed a lot and that his upcoming projects are much more mature than "the willy jokes I was doing on the Late Late four years ago".
"It's gone from that teenagery, all sex and attraction and all this kind of thing, into something more mature and a bit more real, that says there's all different kinds of men and it's not all about sex", he said.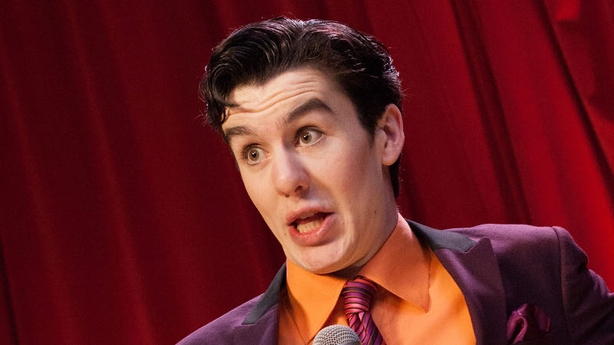 The comedy star, whose career is steadily on the up and up, has teamed up with Lynx to launch the 'Find Your Magic' pop-up barber shop on Dublin's South William street in order to inspire other guys to "find their magic".
The star said he has always been determined to forge his own path, "whether it's been dropping out of college in order to go and become a stand up comedian, or even deciding that I would talk on Brendan O'Connor about depression or having to come out to my army sergeant father as gay when I was a teenager, all of those things."
"Even on my radio show, when I have lots of fights with management about the music I want to play, I've always been somebody who goes 'I'm going to go my own route, I'm going to stick to my guns and do it my way'. I never believed in doing anything that didn't feel like the right fit, or feel comfortable for me. You just have to express yourself and really just embrace your flaws, everything about you. It's not just about showing yourself off in the nicest light", Porter advised.
Al Porter has teamed up with Lynx to launch the 'Find Your Magic' pop-up barber shop in South William Street in Dublin which is open every Tuesday to Sunday until the end of August.
For more information, click here.