Skellig Michael is ready for its close-up once again in the new teaser for Star Wars: The Last Jedi as the Wild Atlantic Way brings the 'WAW' factor to the eagerly-awaited blockbuster.
The island off the Co Kerry coast stole the show in 2015's Star Wars: The Force Awakens when young hero Rey, played by Daisy Ridley, tracked down Mark Hamill's Luke Skywalker in the cliffhanger scene.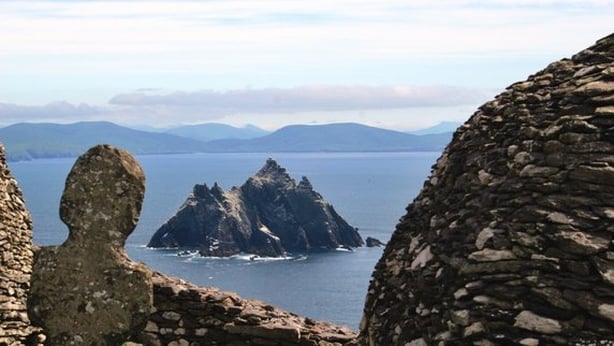 Global interest in the UNESCO world heritage site rocketed after the JJ Abrams-directed movie, and will do so again when Star Wars: The Last Jedi reaches cinemas in December.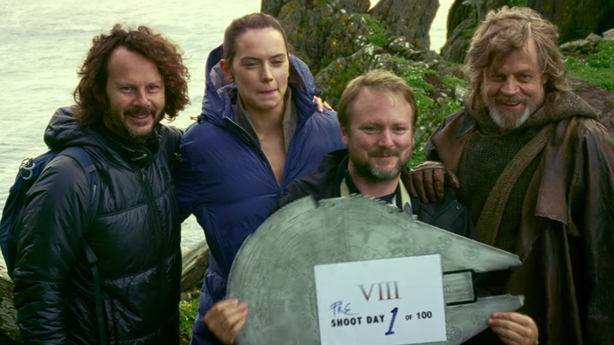 Ahead of the film's release, a new behind-the-scenes trailer premiered at Disney's D23 Expo fan club event in Anaheim, California at the weekend, which showed The Last Jedi writer-director Rian Johnson and his cast and crew on location in Ireland last year.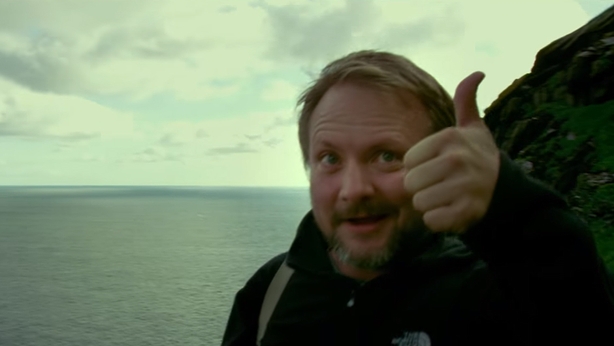 As with April's first teaser for The Last Jedi, the Irish coastline receives top billing.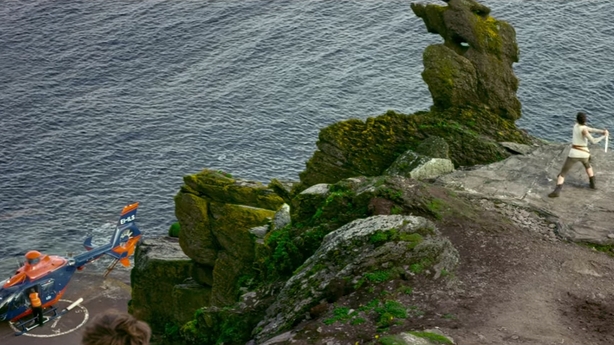 "Rian has written a story that's unexpected but right," says Skellig Michael regular Ridley. "Some of the stuff that happens, people are going to be like, 'Oh, my God...'"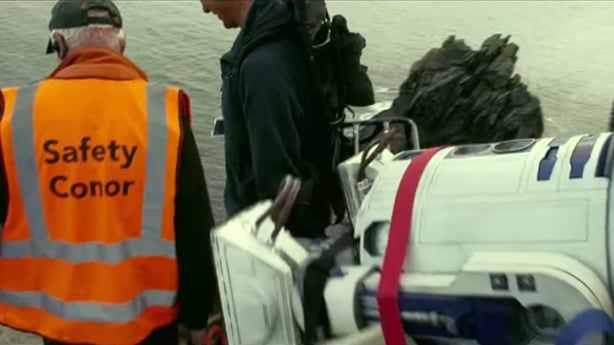 Her co-star Hamill is then seen on location on Skellig Michael, telling fans: "Even though I think I know it all, they throw things at me storywise I never could have imagined."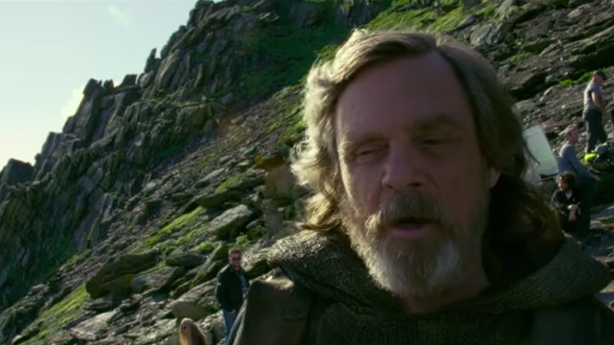 Throughout the teaser, which clocks in at almost three minutes, the action returns to Ireland, with numerous shots to whet fans' appetites - and swell tourist numbers - ahead of the movie's release.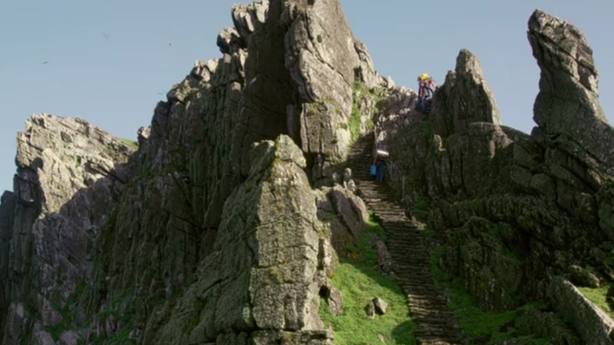 During a brief time-out cliff-side to savour Ireland's natural beauty, director Johnson says of his film: "I'm hoping it'll be a little shocking, but I'm hoping it'll feel real and honest."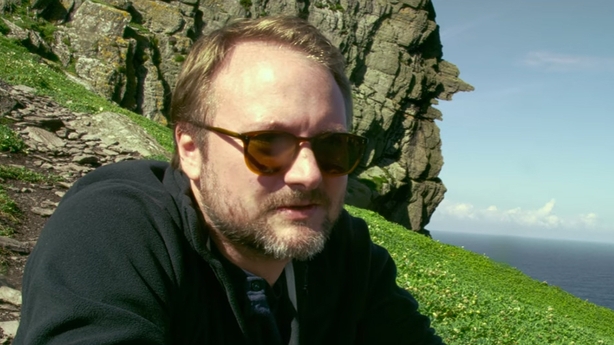 There is also a blink-and-you'll-miss-him cameo from Domhnall Gleeson as villain General Hux.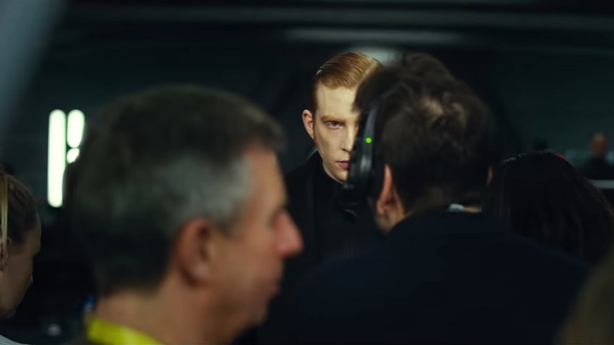 The teaser concludes with a poignant quote from late Star Wars legend Carrie Fisher as she films her final movie role. "It's about family," she says. "And that's what's so powerful about it."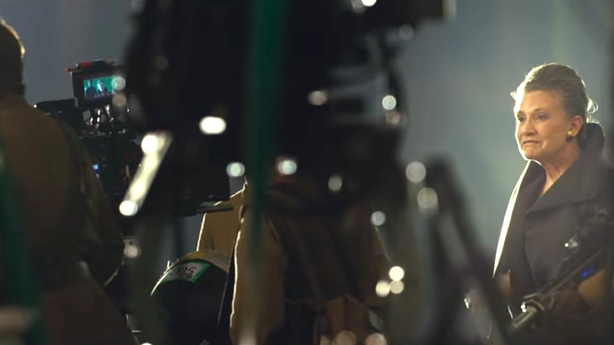 Star Wars: The Last Jedi opens in cinemas on December 15.
Star Wars legend Hamill revealed in May that the Force wasn't strong in him when he first found out that he would have to go back to Skellig Michael to film scenes for The Last Jedi.
In an interview for Vanity Fair's The Last Jedi special - timed to coincide with the 40th anniversary of the release of Star Wars - Hamill said the physical challenge of a Skellig Michael return was very daunting.
"When I read the script for Episode VIII, I went, 'Oh my God, we're going back?'" he admitted. "Because I said I was never going back."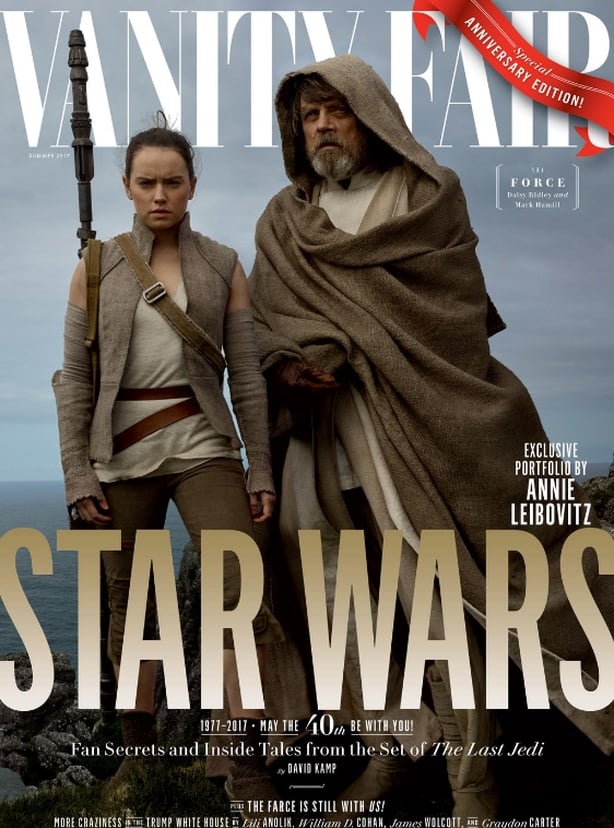 Hamill confessed to Vanity Fair's David Kamp that he wondered if he could reach the Skellig Michael set by helicopter, rather than by boat and climbing the iconic stone steps - an idea the 65-year-old now regards as "so clueless".
"Because there's no landing pad, and it would mar the beauty of it all," he explained.
On the first visit to Skellig Michael for The Force Awakens, the Star Wars crew were given 45 minutes to reach the location where Rey and Luke meet, but Hamill was given 90 minutes.
"And I had to stop every 10, 15 minutes to rest," he recalled.
Hamill's co-star Ridley added that her worn-out look in the Skellig Michael scene in The Force Awakens wasn't down to just good acting and make-up.
"I had just vomited," she recounted. "I had adrenal exhaustion, and I was very, very sick."
Director Johnson told Vanity Fair that for filming on the Dingle Peninsula he and his crew "duplicated the beehive-shaped huts where the monks lived on Skellig and made a kind of little Jedi village out of them".
While the director gave little away about Skywalker's neighbours in the village, he did reassure fans that they were "not Ewoks".