The cast and crew of Star Wars: Episode VIII have arrived in Cork, ahead of filming there later this week.
The film franchise is using a number of locations along the Wild Atlantic Way during what's expected to be a three-week shoot for the 260-strong cast and crew. They arrived at Cork Airport on Monday afternoon on board a Titan Airways Boeing 767 which had taken off from Belfast.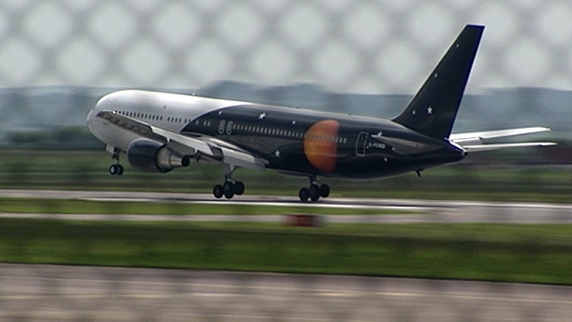 Not quite the Millennium Falcon but plenty of excitement upon landing
They are expected to travel to Brow Head in West Cork, before transferring to Loop Head in Clare and settling at Slea Head and Ceann Sibéal in West Kerry for at least the next fortnight.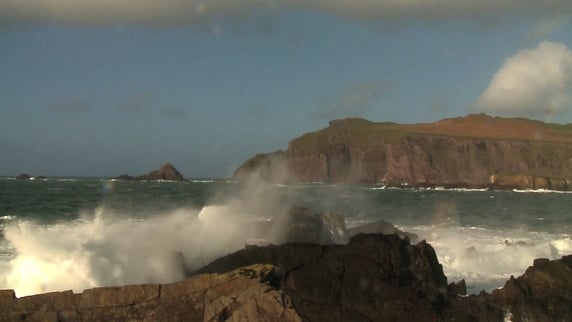 Ceann Sibéal
Filming at Malin Head in Donegal finished on Sunday with Star Wars actors Daisy Ridley and Mark Hamill enjoying their free time in Donegal by sampling the local nightlife and chatting to fans.
Ridley, who plays Rey in the sci-fi franchise, was photographed in McGrory's Hotel in Culduff, with actor John D Ruddy posting the candid shot on Twitter.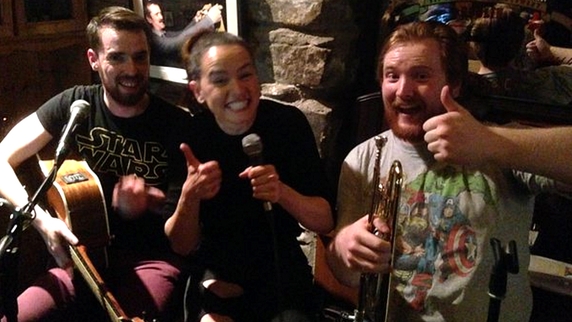 Daisy Ridley photographed in McGrory's Hotel in Culduff, image via John D Ruddy/Twitter
Speaking to TEN, Ruddy said Ridley and director Rian Johnson, along with other members of the Star Wars crew, began arriving at McGrory's pub at 10.30pm on Sunday, where he was performing with his band Tasty.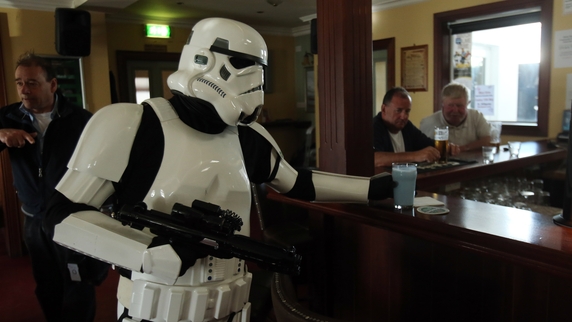 You could meet anyone in the pub these days (Pic: Niall Carson/PA Wires)
"Everyone was in such good form having finished the long days out on the Malin Head coast," he said. "Daisy was very friendly and once we finished the gig we had a good chat with everyone after finally hitting the road.
"Myself and my fellow band member Niall McDonagh have been huge Star Wars fans so it was a great coup to land this gig!"
Ruddy added that they played the Star Wars theme as an encore "to great applause", saying the "atmosphere was magic and it was nice to entertain those who have been working so hard to entertain us!"
Look who we were entertaining in @McGrorysCuldaff ! @starwars #DaisyRidley #EpisodeVIII #Donegal #malinhead pic.twitter.com/TcP4evwiN3

— John D Ruddy (@JohnDRuddy) May 16, 2016
The legendary Mark Hamill also took some time out to chat to locals when he visited Farren's Bar in Malin Head.
In an interview with Donegal TV, Hamill said he had enjoyed his time filming in Donegal, saying: "Love it, it's gorgeous. It's fantastic, you've made us feel like part of the family."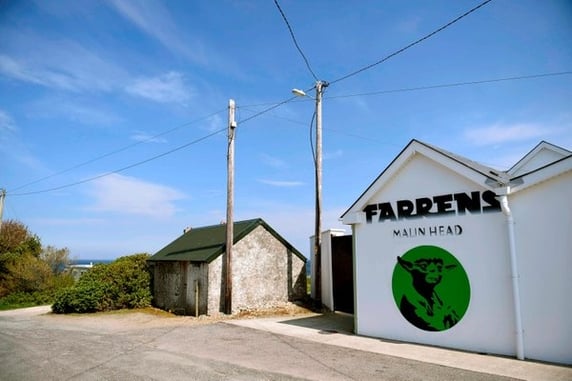 Mural paint you must (Pic: Niall Carson/PA Wires)
The Luke Skywalker actor added that he would "love to" come back but on his "own time so I don't have to work!"
People of IRELAND R amongst the sweetest-most kind-hearted in the World-Made me feel like part of the family #Gr8ful https://t.co/oZ5vW0kiwT

— Mark Hamill (@HamillHimself) May 16, 2016
Hamill then spent some time outside the pub signing Star Wars memorabilia, shaking hands with fans and even hugged a passerby.
Star Wars: Episode VIII will see the return of Irish actor Domhnall Gleeson alongside The Force Awakens co-stars Hamill and Ridley. New cast members include Benicio Del Toro, Laura Dern and Kelly Marie Tran. The film is due for release on December 15, 2017.