Ariana Grande was joined by an all-star line-up including Justin Bieber, Katy Perry and Coldplay at the One Love Manchester benefit concert, which was staged to raise money for the victims of the Manchester Arena suicide bomb attack and their families.
Sunday's benefit show at Manchester's Old Trafford Cricket Ground came just two weeks after 22 people were killed and dozens were injured at Grande's concert in the city.
The 23-year-old American star was greeted with a huge cheer when she took to the stage and later broke down in tears when she was joined by the local Parrs Wood High School Choir during one of her songs.
What a moment. #OneLoveManchester pic.twitter.com/S2piZi9RQ6

— BBC Three (@bbcthree) June 4, 2017
Others who joined Grande for duets included boyfriend Mac Miller, Miley Cyrus, Coldplay and Black Eyed Peas.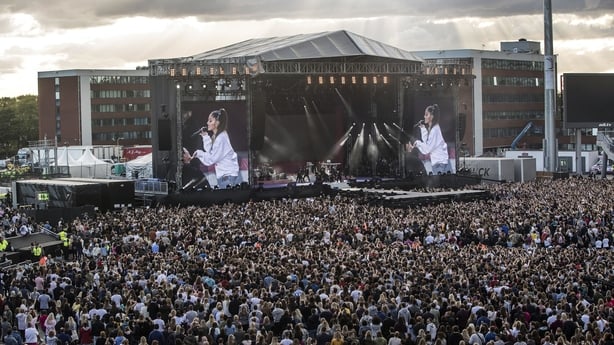 "I thank you all from the bottom of my heart for being here today," she said.
"I think that the kind of love and unity you're displaying is the medicine the world really needs now."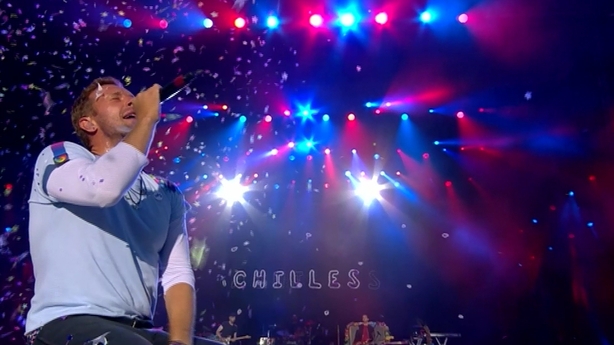 An estimated 50,000 were at the show with the front area reserved for fans who were at Grande's concert two weeks ago.
Also on the bill were Take That, Robbie Williams, Niall Horan, Little Mix, Liam Gallagher and many more.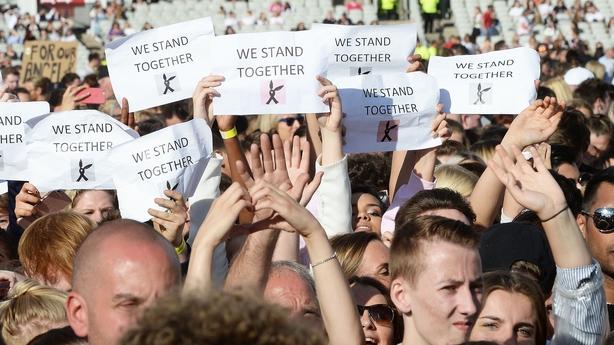 The standout performers on a night that moved from sombre to joyous and back again were Grande, Perry and Coldplay, with an in-tears Grande closing out the show with a cover of Over the Rainbow.
The evening began with a moment's silence, which was impeccably observed. Marcus Mumford of Mumford & Sons was the first artist onstage and told the crowd: "Let's not be afraid."
Mumford was followed by Take That who led the crowd in a beautiful rendition of Rule the World before handing over the stage to Robbie Williams.
What a moment ❤️ The #OneLoveManchester crowd unite to sing @RobbieWilliams' Angels together ✨ pic.twitter.com/WJMeXeEP4s

— BBC Music (@bbcmusic) June 4, 2017
Miley Cyrus joined Pharrell Williams for a duet on Williams' hit Happy. "You know why I'm bowing?" Williams asked the crowd. "I'm bowing because despite all the things that have been going on in this place, I don't feel, or smell or see any fear in this building. All we feel here tonight is love, resilience, positivity..."
Mullingar man Niall Horan paid tribute to the city's welcome and resilience, telling the crowd: "I've been lucky enough to travel all over the world and every time I come back to Manchester... I'm addicted to this place.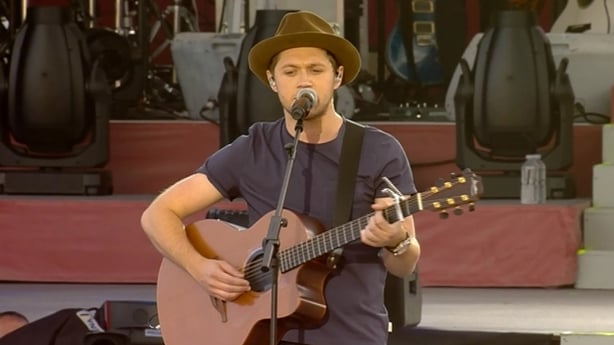 "You guys make everyone that comes from out of town feel so welcome and we really appreciate that, so when I seen you guys rally together last week, it was a sight to behold."
Many of the artists struggled with their emotions as they performed with one of the most heartfelt moments of the night coming from Justin Bieber at the end of his solo acoustic appearance.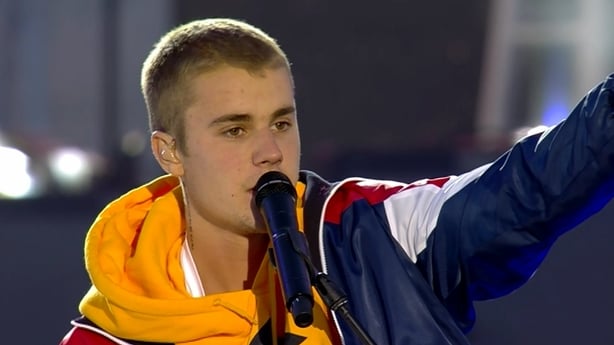 "I just want to take this moment to honour the people that were lost - or that were taken," he said.
"We love you so much. To the families, we love you so much... We honour you."
Earlier on Sunday, Ariana Grande's manager, Scooter Braun, had issued a defiant pledge that the concert would go ahead, despite Saturday night's terrorist attack in London in which seven people were killed and 48 injured.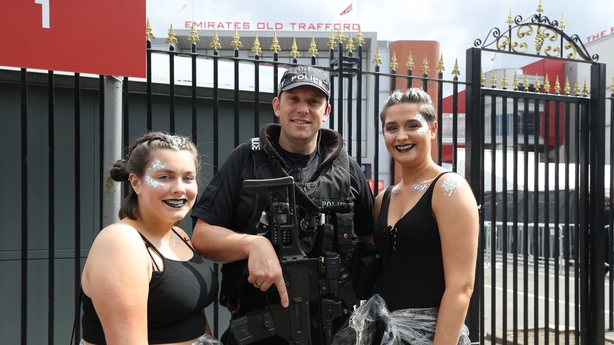 "We feel a sense of responsibility to honour those lost, injured and affected," he wrote on Twitter.
June 4, 2017