Seven children under the age of 18 were among the 22 people killed in the Manchester Arena terrorist attack.
---
Saffie Roussos, 8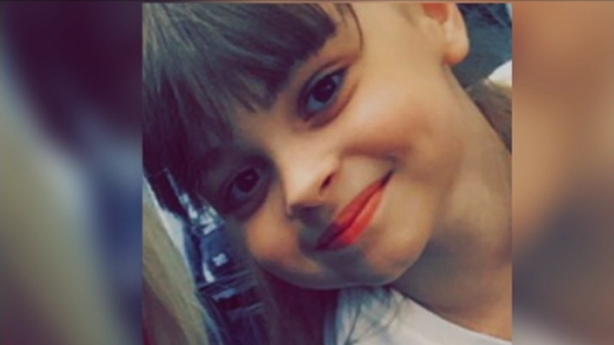 The youngest known victim of the atrocity, eight-year-old Saffie had been at the concert with her mother, Lisa Roussos, and sister, Ashlee Bromwich, who is in her 20s, from Leyland, Lancashire.
They are both in separate hospitals being treated for injuries, friends said.
Chris Upton, headteacher of Tarleton Community Primary School in Lancashire, said: "Saffie was simply a beautiful little girl in every aspect of the word. She was loved by everyone and her warmth and kindness will be remembered fondly.
---
Olivia Campbell, 15
Olivia, from Bury, Greater Manchester, was among the first of the terrorist's victims to be named.
The 15-year-old went to Tottington High School and had been to the concert with her friend, Adam, who has received treatment in hospital.
Her mother, Charlotte Campbell, revealed that Olivia had died in the blast.
---
Georgina Callander, 18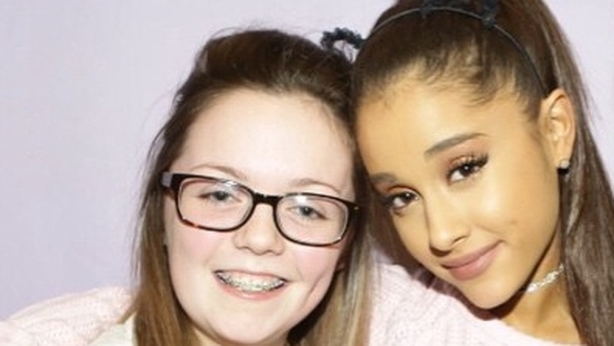 Georgina, from Chorley, was in her second year of studying health and social care at Runshaw College in Leyland, Lancashire, and had previously been a pupil at Bishop Rawstorne Church of England Academy.
The college, which confirmed her death, spoke of its "enormous sadness", saying: "Our deepest sympathies, thoughts and prayers go out to all of Georgina's family, friends, and all of those affected by this loss."
---
Chloe Rutherford, 17, and Liam Curry, 19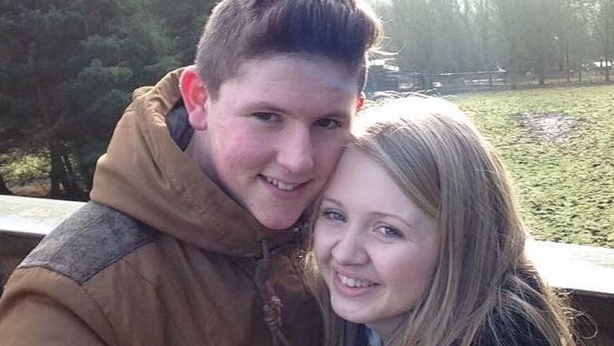 A teenage couple killed in the bombing "wanted to be together forever and now they are", their families have said.
Chloe Rutherford, 17, and Liam Curry, 19, from South Shields, were "inseparable" and "beautiful inside and out", their grieving relatives.
In a joint statement released through Greater Manchester Police their relatives said: "On the night our daughter Chloe died and our son Liam died, their wings were ready but our hearts were not.
"They were perfect in every way for each other and were meant to be.
"They were beautiful inside and out to ourselves and our families, and they were inseparable.
---
John Atkinson, 26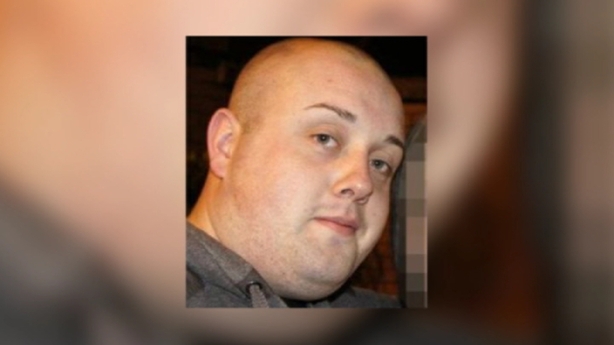 John Atkinson, 26, from Bury, was named by friends on Facebook as a victim.
A fund for his family set up by friends has raised around £5,000.
Hayley Turk, who organised the fund through website GoFundMe, wrote: "John was one in a million and loved by so many.  A true gentleman."
---
Martyn Hett, 29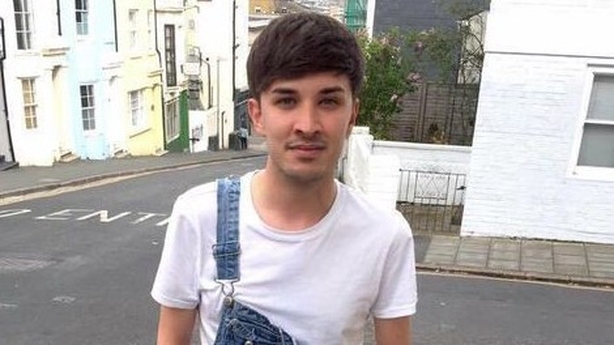 The 29-year-old PR manager, who had appeared on TV shows Come Dine With Me and Tattoo Fixers, was killed days before leaving for a two-month trip to the US.
His brother, Dan Hett, confirmed his death on Twitter, saying: "They found my brother last night. We are heartbroken."
His devastated family said he "just happened to be at the wrong place at the wrong time".
In a statement through Greater Manchester Police, they added: "We are overwhelmed with the amount of lives he has touched and the kind words that are being said about him.
"Martyn was the icon of all our lives."
---
Kelly Brewster, 32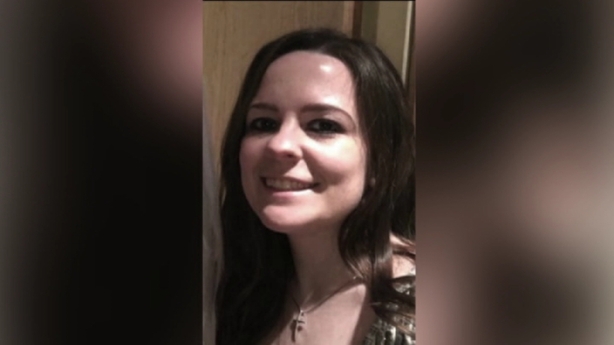 Kelly Brewster, from Sheffield, South Yorkshire, was reported by friends and family to be among those killed in the attack.
Her partner, Ian Winslow, later wrote on Facebook: "Not sure how this works but it isn't good news. Kelly Brewster wasn't one of the unidentified hospital patients. She has sadly passed away in the terror attack yesterday.
"Kelly really was the happiest she has ever been and we had so many things planned together. My daughter Phoebe will be absolutely devastated like we all are."
One of Ms Brewster's friends said she died saving her niece's life.
Vicky Smith said Ms Brewster was at the arena with her sister Claire Booth and niece Hollie, 11. She told ITV Calendar News that when the explosion went off Ms Brewster threw herself over Hollie and her mother, who both sustained injuries in the blast.
---
Angelika, 39, and Marcin Klis, 42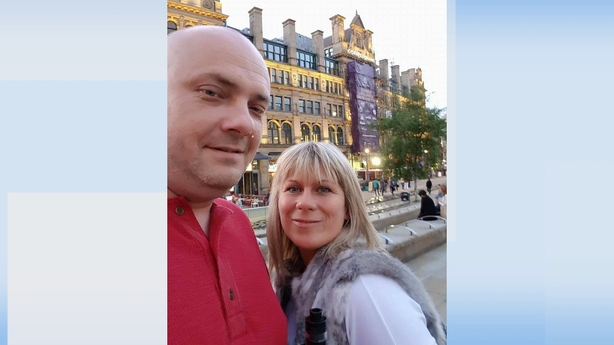 Angelika and Marcin Klis are believed to be a Polish couple who died after going to Manchester Arena to collect their daughters from the concert.
Polish Foreign Minister Witold Waszczykowski told a Polish radio station on Tuesday: "The parents came after the concert to collect their daughters and unfortunately we have information that they are dead. The children are safe."
On Tuesday York College student Alex Klis said she was looking for her parents Angelika and Marcin, who had been missing since the attack.
---
Megan Hurley, 15
Schoolgirl Megan Hurley is also understood to be among the dead.
The youngster was a former pupil of Halewood Church of England Primary School in Liverpool.
The Liverpool Echo reported that the chair of governors from the school attended a memorial service to the bombing victims at St Nicholas' Church in Halewood yesterday, where he said Megan's brother was also "seriously injured".
---
Nell Jones, 14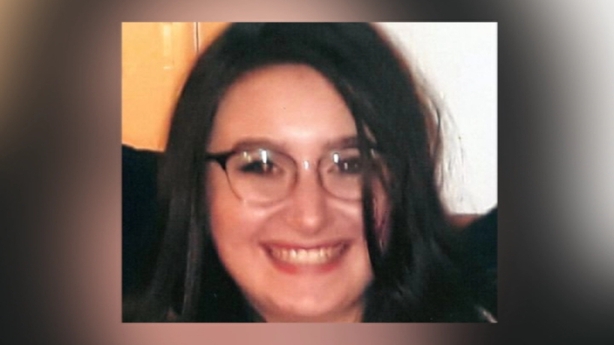 Nell Jones, 14, died at the scene of the blast on Monday evening.
Denis Oliver, headteacher at Holmes Chapel Comprehensive and Sixth Form said: "We are all devastated by the loss and as a school community we must now come to terms with what has happened.
"Nell was a very bright and popular student."
---
Eilidh MacLeod, 14
Eilidh, 14, from Barra in the Outer Hebrides, had been missing after the explosion on Monday night.
Her friend, Laura MacIntyre, 15, was seriously injured and is being treated in a Manchester hospital.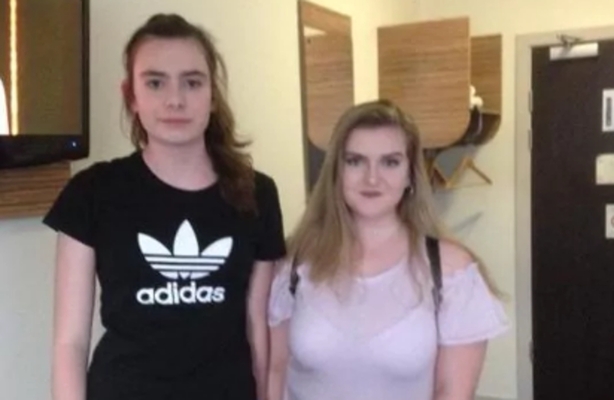 Eilidh's parents have now issued a statement via the police, saying: "Our family is devastated and words cannot express how we feel at losing our darling Eilidh.
"Eilidh was vivacious and full of fun. She loved all music whether it was listening to Ariana or playing the bagpipes with her pipe band.
---
Michelle Kiss, 45
The family of mother-of-three Michelle Kiss have said they are "absolutely devastated" by her death in the attack.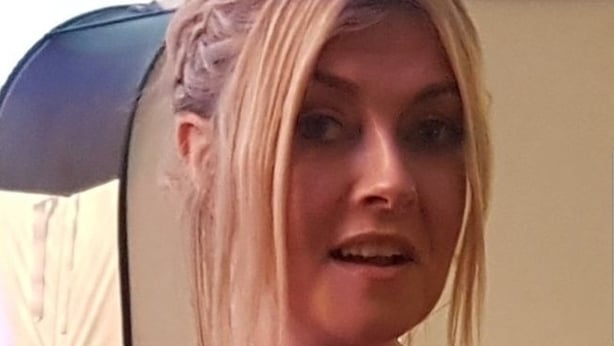 They added that "we hope to draw from the courage and strength she showed in her life to get through this extremely difficult time".
---
Sorrell Leczkowski, 14
The death of 14-year-old Sorrell Leczkowski in the attack was confirmed in letter from her headteacher to parents.
The teenager was a pupil at Allerton High School in Leeds. Her mother and grandmother are reported to have been seriously injured in the bombing.
Headteacher Elaine Silson said the in the letter: "I am deeply saddened to have to share with you the news, which has just been confirmed, that one of our Year 9 students, Sorrell Leczkowski, has died as a result of the tragic events at Manchester Arena on Monday night.
"Sorrell was a delightful member of the school community. She enjoyed her studies, had a lovely group of friends and was a real asset to Allerton High School.
"Our whole school community is extremely shocked and saddened by this and our thoughts are with Sorrell's family and friends at this very difficult time."
---
Wendy Fawell, 50
Wendy Fawell, a mother from Otley in West Yorkshire, was named as a victim of the attack as tributes flooded on to social media.
Ms Fawell was reported to have gone to the concert with her daughter and friends, and was last seen in the arena's foyer shortly before the blast.
More than 100 people attended a vigil for her on Tuesday night, the Telegraph and Argus said.
Rosemary Thompson, Ms Fawell's godmother told the newspaper she was "sick with worry", saying: "I keep looking out and listening for news and hoping for the best. All we can do is hope and wait."
---
Jane Tweddle, 51
The school receptionist and mother-of-three was "a truly wonderful friend and colleague", according to the principal of the school where she worked.
Ms Tweddle, 51, of Blackpool, was at the arena waiting for a friend's daughter when the blast happened, according to her friend Mark Taylor, who told BBC Radio Lancashire she was "a lovely lady and a very good mother to three daughters".
She was believed to be the wife of ex-Hartlepool United player Mark Taylor. The club tweeted: "We are so sorry to learn that former Poolie Mark Taylor lost his wife Jane in Manchester attack. Thoughts with him, his family & friends."
---
Elaine McIver, 43
Off-duty female officer Elaine McIver was also killed in the blast.
The BBC reported that her husband is critically ill and their two children were also injured.
In a statement issued through Greater Manchester Police, Ms McIver's family said: "Elaine was a much-loved daughter, sister, auntie, friend and colleague, the best we could ever have wished for.
"She was everyone's friend, thoughtful beyond belief, with an effervescent and outgoing personality ...
"Despite what has happened to her, she would want us all to carry on regardless and not be frightened by fear tactics; instead she regularly urged us all to rise up against it."
---
Courtney Boyle, 19 and Philip Tron, 32
Leeds Beckett University student Courtney Boyle, 19, and her stepfather Philip Tron, 32, were confirmed as having died in the attack.
Deborah Hutchinson, Ms Boyle's mother and the partner of Mr Tron, described the pair as "both my angels flying high in the sky".
In a statement issued through Greater Manchester Police, Ms Hutchinson, said: "My stunning amazing beautiful daughter you were my rock, you made me so proud with all you had achieved.
"And my gorgeous crazy Philip, you made my world a happy place and now you are both my angels flying high in the sky."
---
Alison Howe, 45, and Lisa Lees, 47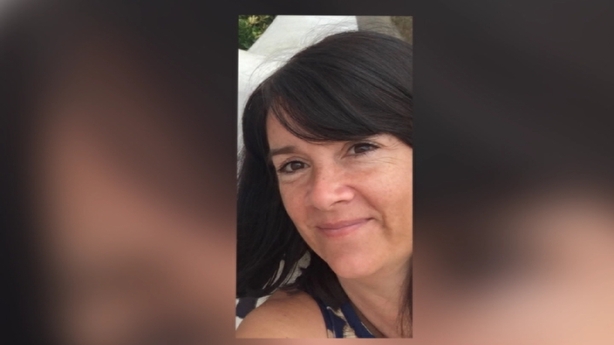 Alison Howe, 45, from Royton, Greater Manchester, was reported missing by relatives along with her friend, Lisa Lees and both their families later confirmed that they had died.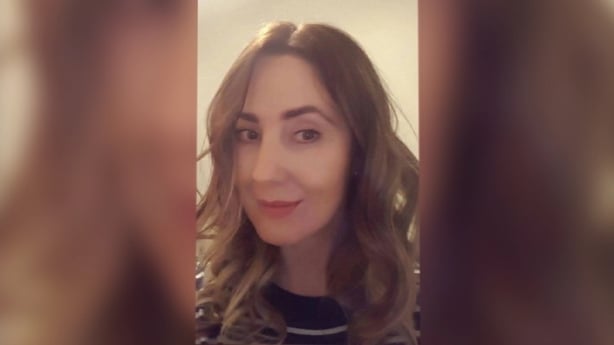 A family member wrote on Facebook late yesterday: "They took a caring beautiful mum and step mother away from us all she was amazing to us all x love you loads Alison Howe xx"
---