Good news for Cold Feet fans - Irish author Carmel Harrington has written a novel in collaboration with the creator of the hit TV show which will "fill in the gaps" between the '90s and now. 
The original series followed three couples experiencing the ups and downs of romance. Adam Williams and Rachel Bradley were played by James Nesbitt and Helen Baxendale, Pete and Jenny Gifford by John Thomson and Fay Ripley, and Karen and David Marsden by Hermione Norris and Robert Bathurst.
Cold Feet: The Lost Years, which is due for release this September, promises to fill in the "missing gaps" between the end of the original series in 2003 and the rebooted version.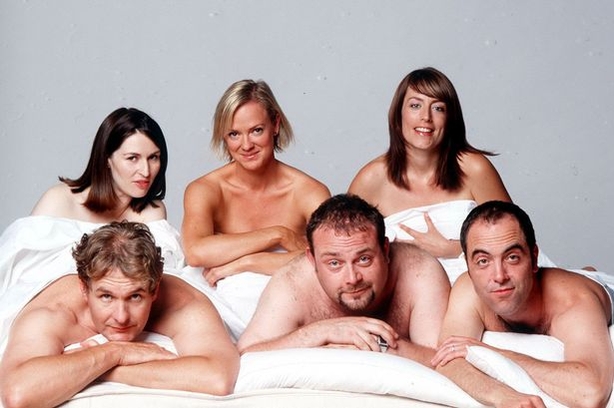 Wexford native Harrington, who is a massive fan of the show, wrote the book in collaboration with Cold Feet creator Mike Bullen.
"I've been a die-hard fan of Cold Feet from that first electric pilot episode in 1997," she said. "It's a joy to write further adventures for these beloved characters, created by the incredible Mike Bullen."
As the series progressed, the Giffords divorced and Pete married Jo Ellison (Kimberley Joseph), while Karen and David also separated, forming relationships with Mark Cubitt (Sean Pertwee) and Robyn Duff (Lucy Robinson).
When it returned in September 2016, fans were introduced to Ceallach Spellman as Adam and Rachel's now teenage son Matthew, alongside Karen David as Adam's second wife Angela Zubayr, following the death of Rachel.
Art Malik also joined the show Angela's business tycoon father Eddie, a love interest for Karen Marsden. Pete and Jenny had remarried while David's marriage to Robyn was crumbling. Leanne Best was joined as Tina Reynolds, Adam's partner following his separation from Angela. Phew!