ITV has ordered another series of Cold Feet after the comedy-drama's successful return to screens after 13 years.
The James Nesbitt-starring show, which originally ran for five seasons between 1997 and 2003, made its widely-praised comeback on ITV last month and pulled in 8.4m viewers for the opening episode. ITV's announcement comes with two episodes still to air in the current season.
Production on eight new episodes of the series will begin in Manchester in March 2017 with the show's original writer, Mike Bullen, once again creating more relationship dilemmas for Nesbitt and his co-stars. 
"I've been blown away by the show's reception among viewers and critics alike," said Bullen. "It has exceeded even my hopes."
It's official! @ITV has recommissioned #ColdFeet . Yay! We get to do this all again! Thanks to all our fans for making this possible. X

— Mike Bullen (@_mikebullen) October 17, 2016
"This recommission confirms that we didn't screw it up," he continued. "I shall take a moment to bask in the warm glow... OK, done that. Now the hard graft resumes."
Cold Feet's 2003 finale saw over 10 million viewers in the UK tune in to watch Rachel's (Helen Baxendale) funeral after she died in a road crash. The current sixth season picked up over a decade later, with the rest of the gang now middle-aged.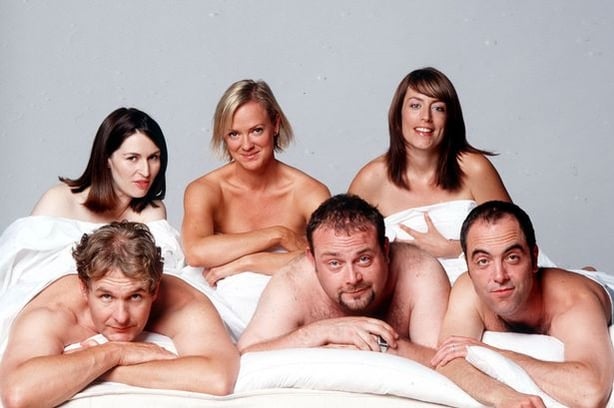 Adam (James Nesbitt) returned to Manchester after years of travelling the world on business. His teenage son has Karen (Hermione Norris) as guardian, while her former husband David (Robert Bathurst) faced the end of his second marriage. Meanwhile, Pete (John Thomson) and Jenny (Fay Ripley) have been seen struggling with a huge mortgage. 
It's https://t.co/GTZqCrnSym #ColdFeet series in pipeline.Don't know about u but I recs @_mikebullen should send Pete @ Jen to the Maldives?

— Fay Ripley (@FayRipley) October 17, 2016
The penultimate episode of the current season airs on UTV Ireland on Monday night at 9pm.