Ireland's performer at this year's Eurovision, Brendan Murray, has got his first real taste of the song contest at a pre-competition fan event in Israel but admits he was nervous walking the red carpet without his Hometown bandmates.
For the second consecutive year, Eurovision artists gathered in Tel Aviv for the Israel Calling event, which gives acts the chance to get to know each before the main contest next month.
The Galway man is a former member of Louis Walsh's boyband Hometown and he said that although he's having a ball so far, he misses the support of bandmates Dayl Cronin, Dean Gibbons, Josh Gray, Ryan McLoughlin and Cian Morrin.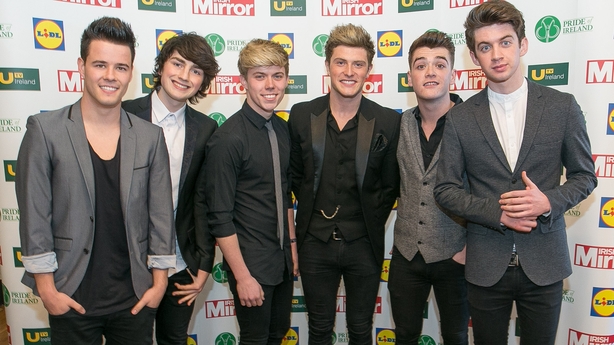 "We're having an amazing time over here in Tel Aviv. Last night there was a red carpet gala event. It was a little bit nerve-wracking posing without the other lads from Hometown," Murray revealed.
The 20-year-old Eurovision hopeful admits the experience is "great practise" for Kyiv next month and says "it's been great to mingle" with the other acts.
I'm still getting used to being a solo act but it's great practise for Kyiv next month.

I'm told it can take anything up to two hours to walk the Red Carpet at Eurovision with all the international journalists and media that'll be there!!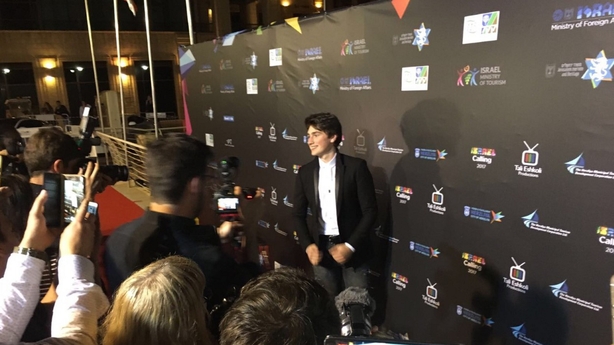 Murray also says he's been making the most of the experience and is using the opportunity to get to know some of the acts and to prepare himself as best he can for the semi-finals.
"It's brilliant to have the chance to meet so many of the acts before Kyiv in May. It really is like a mini Eurovision and gives me a much better idea of what I can expect in Ukraine!"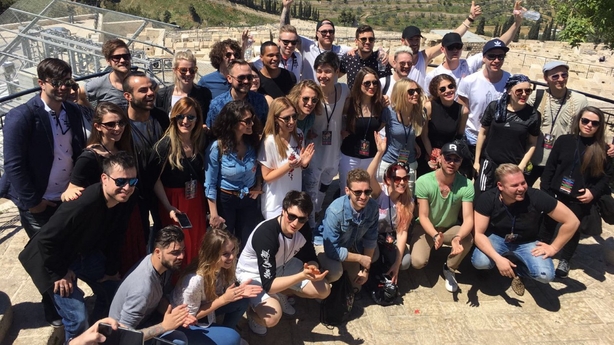 Brendan will perform the power ballad Dying To Try at the Eurovision Song Contest in Kyiv in Ukraine this May.
The track was co-written by renowned songwriter Jörgen Elofsson, who has written songs for Westlife, Britney Spears and Leona Lewis; and James Newman, who has written hits for Rudimental and Little Mix.
Murray will perform in the second semi-final on Thursday, May 11 and will be hoping to bag one of the ten qualifying places for the Grand Final on the following Saturday.
There's still huge uncertainty over whether Russia will be allowed to compete in that semi-final after its singer Yulia Samoylova was banned from taking part by the Ukrainian authorities.
The absence of Russia - a serial qualifier in the competition - would greatly boost the chances of Ireland making it through to the final.