US network CBS has confirmed that The Big Bang Theory spin-off series, Young Sheldon, is going into production and will focus on the childhood years of central character Sheldon Cooper.
Ahead of CBS' expected renewal of The Big Bang Theory, the broadcaster has ordered Young Sheldon, a spin-off about a nine-year-old version of Jim Parsons' nerdy genius lead character.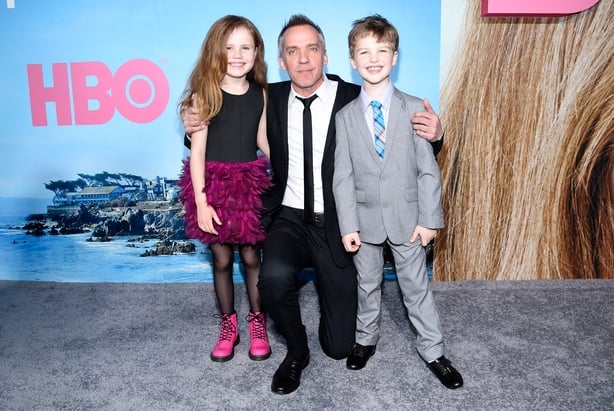 The half-hour sitcom will star Iain Armitage, who currently plays Ziggy Chapman in HBO's Big Little Lies, as nine-year-old Sheldon, while Parsons will narrate the comedy as Adult Sheldon.
Young Sheldon, which is scheduled to premiere later this year, was created by Big Bang executive producers Chuck Lorre and Steven Molaro. The Jungle Book and Elf director Jon Favreau will direct the first episode of the new series.
The Big Bang Theory is now in its tenth season and has become both the biggest comedy and most-watched show on US television. The current season is the last under the present deal between CBS and Warner Bros TV, which makes the show.

US entertainment trade publication Deadline says it understands that the spin-off and original show are set up in a way that allows them both to air at the same time.
Before any new contracts are signed, the five original Big Bang Theory cast members are reported to have offered to take a pay cut so that others on the show can enjoy a nice salary increase.
Parsons, Johnny Galecki, Kaley Cuoco, Kunal Nayyar and Simon Helberg are believed to take home a cool $1 million per episode on the globally popular sitcom.
But their co-stars Mayim Bialik and Melissa Rauch, who joined in season three and became main cast members during season four, are believed to earn a much smaller pay rate of a mere $200,000 per episode.
According to the film and television magazine Variety, each of the original five has offered to take a $100,000 per episode pay cut to free up extra money for Bialik and Rauch during the show's 11th and 12th seasons.