The five original Big Bang Theory cast members are reported to have offered to take a pay cut so that others on the show can enjoy a nice salary increase.
Before you start reaching for your hanky it's worth noting that Jim Parsons, Johnny Galecki, Kaley Cuoco, Kunal Nayyar and Simon Helberg are believed to take home a cool $1 million per episode on the globally popular sitcom.
But their co-stars Mayim Bialik and Melissa Rauch, who joined in season three and became main cast members during season four, are believed to earn a much smaller pay rate of a mere $200,000 per episode.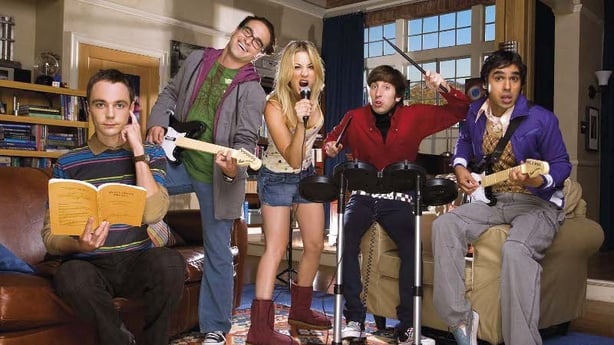 According to Variety, each of the original five has offered to take a $100,000 per episode pay cut to free up extra money for Bialik and Rauch during the show' 11th and 12th seasons.
This would provide enough extra money to more than double their current salaries, and raise the actresses' wages to a heftier $450,000 an episode. Mind you it's still a long way off what the rest are earning.
Bialik and Rauch's salary negotiations are said to be underway, but it's not known whether or not they intend to hold out for a deal that puts their per-episode pay closer to that of Parsons and co.