Emma Stone has contradicted Warren Beatty's explanation about how the wrong Best Picture winner was announced at the Oscars, insisting she was holding the gaffe generating Best Actress envelope "the entire time".
Stone, who picked up the Best Actress award at last night's Academy Awards, said the makers of La La Land were in a "state of confusion" after the film was wrongly read out as Best Picture winner instead of actual recipient Moonlight.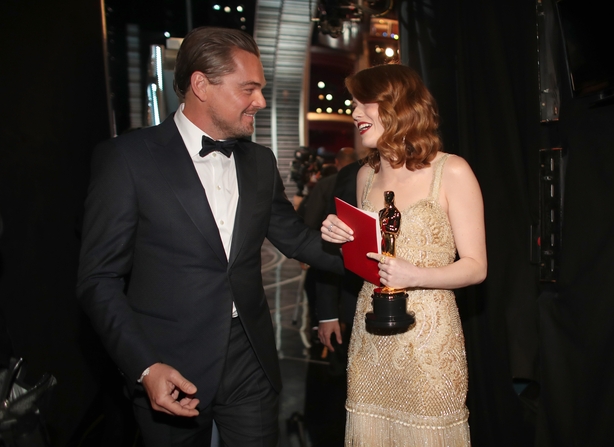 Speaking backstage, Stone said: "I f****** love Moonlight. God I love Moonlight so much. I'm so excited for Moonlight.
"Of course it was an amazing thing to hear La La Land. I think we would have all loved to have won Best Picture.
"But we're so excited for Moonlight. I think it's one of the best films of all time.
"I also was holding my Best Actress in a leading role card that entire time. I don't mean to start stuff but whatever story that was - I had that card. So I'm not sure what happened.
"Is that the craziest Oscar moment of all time? Cool. We made history tonight. Craziest moment."
Speaking to RTÉ Radio 1's Morning Ireland from Hollywood, RTÉ's Catriona Perry added to the mystery, revealing that Moonlight director Barry Jenkins told the assembled press backstage at the Dolby Theatre that there were "two envelopes".
Perry added that The Academy has yet to release an official statement on the situation.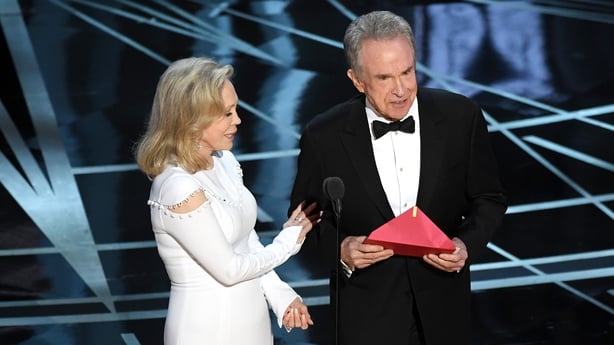 Bonnie and Clyde stars Beatty and Faye Dunaway announced La La Land had taken the Best Picture prize until the film's producer Fred Berger said: "This is not a joke. Moonlight is Best Picture," and showed the camera the card that revealed the winner.
Beatty returned to the microphone to say: "I want to tell you what happened I opened the envelope and it said Emma Stone, La La Land and that is why I took such a long look at Faye and at you.
"I wasn't trying to be funny. This is Moonlight for Best Picture."
Tune in to RTÉ2 tonight at 9.30pm to watch all the action unfold.