How do you get more women into STEM careers? Help more girls to picture themselves there.
This is the idea behind Teen Turn, now in its second year, which places girls at a crucial age in their decision making into two-week female-mentored STEM (Science, technology, engineering, and maths) internships in top companies.
Last year, the pilot ran with 20 girls in nine Dublin companies. This year, they've gone national, with 72 girls due to start their placements on Monday. They'll get a chance to contribute to real projects, from web design to helping computers learn facial recognition. And they'll see women succeeding in a traditionally male-dominated world.
In 35 European countries, fewer than one in five Computer Science graduates are women. It's not just a case of equality: our beloved tech companies are crying out for skilled STEM workers to go with their tax breaks. They're good jobs, Brent. Our women could be filling them.
Most girls develop an interest in STEM subjects aged eleven and a half, according to this Microsoft survey of 11,500 women aged 11 to 30 in Europe. But just three years later, interest starts to drop off sharply, with limited recovery.
There are five major drivers impacting girls' interest in STEM subjects. These include encouragement and mentorship; gaining practical experience; and having visible role models  - Microsoft Report, Why Europe's girls aren't studying STEM
Teen Turn, founded by Joanne Dolan and Niambh Scullion, takes girls at that pivotal age when STEM can lose its appeal and tackles exactly those issues.
But the girls aren't chosen from the Young Scientist pool, they're not the students already headed for an Engineering degree. The key to Teen Turn, says Joanne, is the "turn" - turning girls towards interests, subjects and careers they might have disregarded.
The girls are nominated by their schools, mostly DEIS or in communities where third level education is less likely. And where girls may not feel like they're headed for a "silicon dock" future. 
"Particularly when it includes girls from disadvantaged areas, it's whether or not they can see themselves fitting in there.." says Joanne.
Microsoft's research said girls do believe they can do anything boys can do: but they need to know it's not all going to be an uphill battle.
60% admitted they would feel more confident pursuing a career in STEM fields if they knew men and women were equally employed in those professions - Microsoft 
Teen Turn also creates advocates in participating schools to make sure the girls who return from their internships inspired or with an increased appetite for STEM are given a chance to pursue their interests and are not brushed aside.
But it's not, Joanne says, a "hard sell". If the girls discover they want to go on and study STEM, whether at Leaving Cert, FETAC, or university level, great, but it's more about developing confidence and showing the girls options.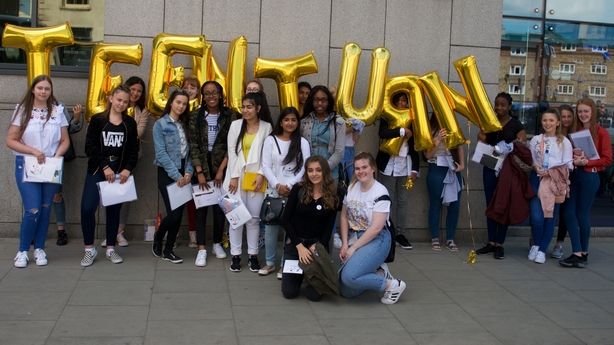 Feedback has been positive. Each girl is set up with a blog and has to write an entry each day. Along the two week journey, the girls make friends, discover web design can be fun, and debunk some of their own misconceptions about techie people. 
I found it very appealing how behind all these exquisite designs, it's all code!! Sorry. WHAT? - Sarah Emily
"They all had a mind opening experience. They all came back and said (in their blogs and surveys afterwards) that this was somewhere they could see themselves fitting in," says Joanne. 
Sometimes, it can be as simple as showing teenage girls that being into computers doesn't stop you from being funny, sociable, or, as one girl said, having a girlfriend or boyfriend.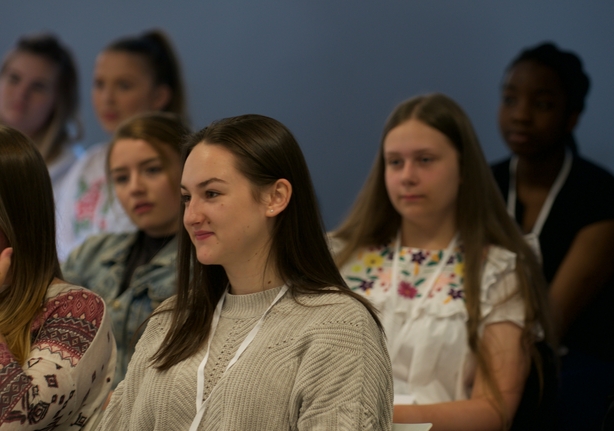 Last year's pilot saw 60% of the girls return to their companies for transition year. And some who weren't going on to TY returned to their host companies anyway to do odd jobs.
This is great, says Joanne: "The companies can see the girls from the neighbourhood as a potential talent pool, but it also meant the girls were enthusiastic enough from the experience to return to it."
To create a network of host companies and mentors, Teen Turn's founders approached Hays Recruitment, who had done work with women in tech and have agents specialising in different areas of STEM.
They match schools with local companies where possible, and make sure the girls aren't out of pocket: travel and lunch are paid by the host company.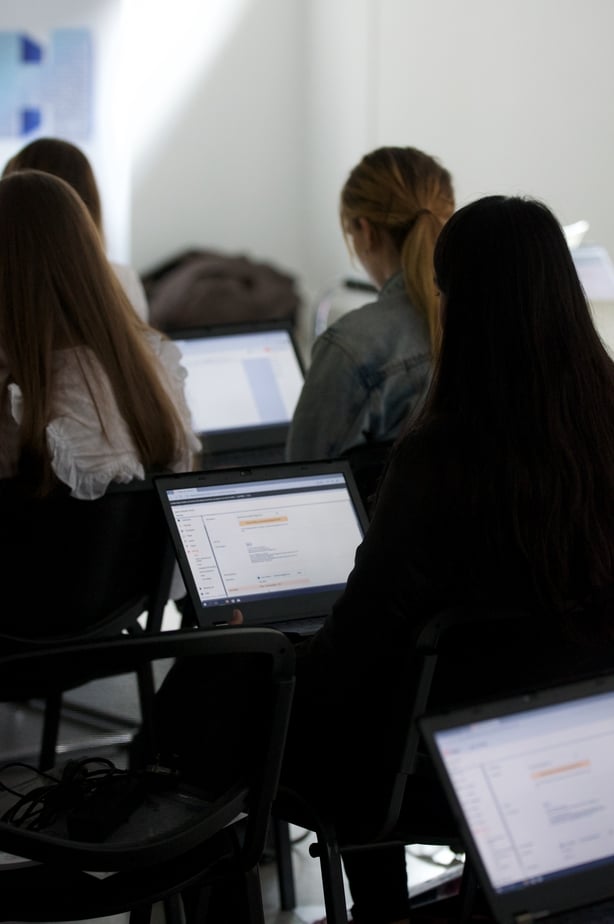 Now, Joanne says they have inadvertently started to build a network of up-and-coming women in STEM, which is great for the mentors too as they form connections and advance in their own careers.
Teen Turn is still in its infancy, but Joanne hopes they can continue to grow and offer opportunities and encouragement to more girls.
She says the gender inequality in STEM needs to be addressed systemically, and much of it needs to happen within schools.
"Even the way that teachers act towards girls has to change. There's the girl that wants to take honours maths, and… this is feedback I've had (from schools): if we turn away the boys they kick up more of a fuss, whereas the girls…... they get pushed away, and the girls don't put up enough of a fight."
"We shouldn't have to expect teenage girls to fight for their rights. We have enough of that weight put on us in our adult life." - Joanne.
"The way girls see themselves is a mirror: whether it's reflected back at them from teachers, parents or their peers. We can't always remove the mirror but if it's (distorted), it'll distort how they feel about themselves." says Joanne. 
Extracts from the girls' blogs below, or more can be found on Teen Turn's website.
From Laura's blog:

"(Met with) Fiona, the vice president of sales operations, who gave us an insight to her work life here and how she got here. I was really fascinated by her stories about her journeys. Her journeys and paths taken duplicated those that I am interested in taking so she soon became a person... I aspire to be like (possibly a future me)."
"One thing I'm noticing, which most of the people I talk to have in common, is that they didn't set out to be or imagine themselves being where they are today. Most people didn't really have a clue about what they liked or even what they wanted to be (basically me)....... It's reassuring to see and know that I don't really have to know exactly what I want to be and study just yet, that I have time, a lot of time, to figure it all out and that no decision I make is final."
from Sarah Emily's blog:

"I think it's so fascinating walking through all the departments, each person doing something different, (or munching away on something different), and they all have their tasks to do, I look like one of them right now actually. While I walk through the offices, it makes me feel so happy inside seeing women working here, it's like,

Yay you go girl!!!"
from Molly's blog:

I finally feel like I'm being seen, just spending time with all these amazing people who really get me…. They might be tech heads or nerds as some people would call them but is that a bad thing?
Photos: Kevin J Fraser