50 poets from a long list of different countries around the globe are represented in this compelling anthology of widely disparate voices, edited by poets Pat Boran and Chiamaka Enyi-Amadi.
Co-editor Boran sets out the stall in his introduction, delineating three loose categories of poets whose work is represented in the 186-page selection. Firstly, there are poets who were born 'elsewhere' and are now living in Ireland. Then there are the poets who were born in this country, but who, as Boran phrases it, 'dream in the culture or language of another place, ' being inheritors of their parents' aspirations and memories. 
We need your consent to load this rte-player contentWe use rte-player to manage extra content that can set cookies on your device and collect data about your activity. Please review their details and accept them to load the content.Manage Preferences
Listen: Pat Boran and Chiamaka Enyi-Amadi talk Writing Home on RTÉ Arena
Most every poet writing, of course, is an inheritor of his or her own peculiar hearth store, should he be lucky to have a home of any decent kind. However, the dynamic takes on a different resonance and potency when different ethnicities, rather than say, counties, are involved. Thirdly and finally, there are poets here who were born in this country but who have spent time outside of it - the native land is a kind of 'elsewhere' to such poets.
Home, and its elusive definition, inevitably looms large and the title, Writing Home, is a convincing fulcrum on which to build such an anthology. To employ the title of a James Liddy collection, it swings from side to side and in its purview takes in shifting angles and idiosyncratic aspects of Ireland and it swoops down over foreign fields too.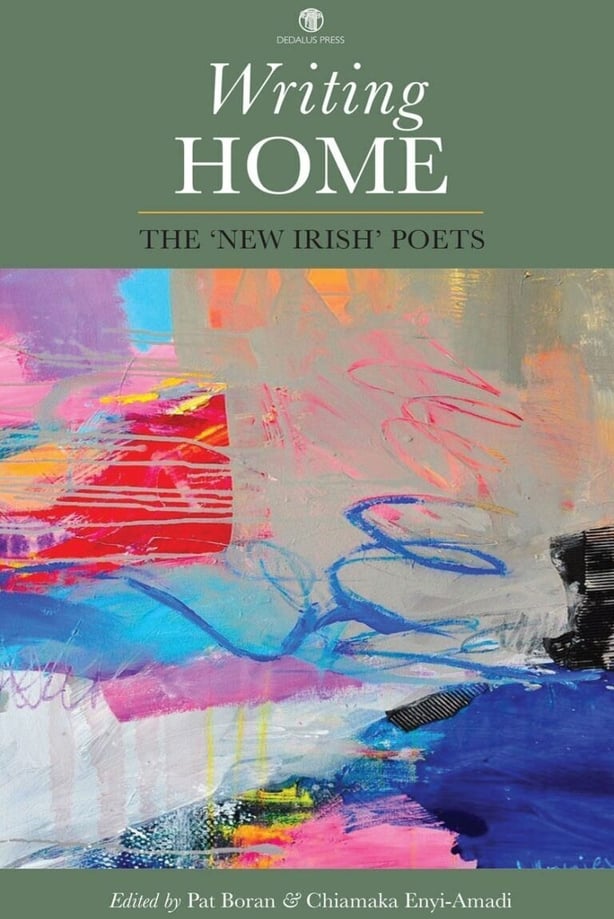 Individual poems celebrate and are indeed affectionate about Ireland. Foreign Rain is a fine poem from Michael Ray, a blow-in's ode to Ireland  - Irish rain is indeed a discernible motif throughout the book - and Polina Cosgrave's Say Yes is a similar tribute in verse to the present-day charms of Caitlín Ní Uallacháin.
Because the parameters are generous, you can read Writing Home and find voices communicating from locations you might not readily expect. A number of poems voice frustration and anger at racist gesture or comment, while Eduard Schmidt-Zorne in his poem, Uncompleted CV of a Migrant baulks at the pigeonhole of bureaucracy. Schmidt-Zorne recalls the traumatic passage from his native Germany through Gdansk in present-day Poland, to eventually arrive in Ireland where he has been 'a proud Irish citizen for the past 25 years.'
Céad Míle Fáilte, a successful marketing trick
To lure people, who come but go and do not stay. '
' I hope they do not stay, '
I heard so often, `they take our jobs away.'
There are lonely voices - why wouldn't there be? - yet the loneliest poem, in this reviewer's judgment, is unquestionably one of the best poems in the book. Christian Wethered's Woodcote comes out of nowhere, with no air of public disquiet, and it concerns the painful experience of being at boarding school at the age of eight.
The mere two words 'boarding school' might conjure associations of privilege and prosperity, but in Woodcote, Wethered sets the matter to rights about his particular brand of incarceration with astonishing simplicity.
I think about boarding school every day:
The people, the closeness;
how it enabled me never to grow,
just live on in that weird place –
the long waiting and absent love
that still cared but couldn't see me;
the hours I spent alone,
asking why my parents had gone
 – if they'd surprise me and come,
If I was doing well or missing
something – all this at eight.
Anyway, I can't stop thinking.
I don't want to.
Could the syndrome, the all-pervasive ache, be put more felicitously than in these splendid few verses? I doubt it.
Dorina Sisu, born in 1971, evokes a tormented life of queues and acute deprivation in 1980s Romania in her poem Today you go again...which lists a litany of humiliations involved in just trying to get by.
You were the kid who spent their holidays at the communist queues
You were the kid who fell asleep saying the little angel prayer.
This is pathos of a different kind from that evoked in Christian Wethered's verses, but it shares the same raw vulnerability. That demotic, incantatory tone is key to the success of both poems. Both poets intuit a core, unadorned sentiment and get it across without over-loading it with mawkish embellishment.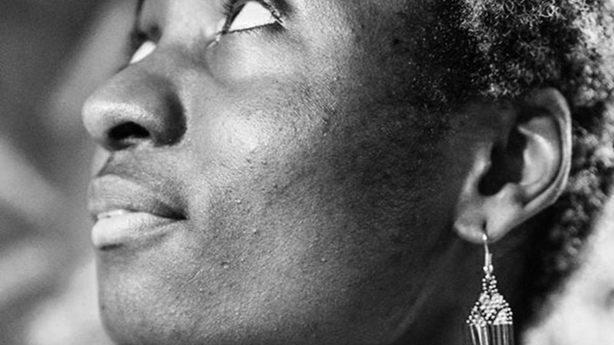 Just to give an example of the various linguistic mill-wheels that are turning upon the raw material of words in this anthology, one need look no further than Evgeny Shtorn's rather exceptional feat. An LGBT activist, Evgeny was obliged to leave Russia in 2018 to seek asylum in Ireland. The poet self-translated his long poem, Translating Myself from the original Spanish.
I do not write in Russian
because I'm not able
without this healthy distance
that offers me a language
loved and alien
Shtorn elaborates on this in an end-note to the two poem-extracts chosen from the sequence. The note runs as follows:
Both poems were initially written in Spanish, my first foreign language, as a way to say goodbye to it, while I was submerging myself in English. And both texts were my first self-translation into English with generous proofreading from Sarah Clancy.
Virel Ploesteanu's poems are rendered here in English, as are all the poems in the collection, although the poems in this instance were translated from his native Romanian by the poet himself. There is an atmosphere of majestic desolation in his short, shattered love poem, your thought.
the keepers of sadness
with sponges in both hands
would not allow
any of the thoughts
to turn into tears;
Giuliano Nistri was born and raised in Rome to English and Italian parents. His poem, your native home, is a beautifully weighted construct. It begins as follows:
You asked me once,
`Where does the wind go?'
I will tell you now.
In eight further verses of three lines each, the poet charts the various places the wind travels to and the tasks it undertakes in its stubborn aerial work:
it herds the wayward clouds
Back into the sky-pen and spreads the softened pollen
Over the crust of the earth..
This elegantly flowing ode concludes with an almost mystical conceit:
It finally goes home, where you came from,
And carries your father and mother
To their long-awaited sleep.