At just under the 300-page mark, The River Capture is Mary Costello's second novel, following her much-acclaimed debut novel Academy Street.
In her latest story readers are introduced to Luke O'Brien, a young-ish bachelor living in an inherited family mansion in County Waterford. Luke is on sabbatical from his teaching career, and finds himself at somewhat of a loss and stalemate in his life.
Originally, Luke entertained thoughts of writing a book on Joyce or Bloom, his two greatest loves, during his career break. However, with such a vast cannon already published, he cannot decide which way to approach his study of these two revered figures. Procrastination takes over as Luke's daily routines slow down and become a series of lists of things he could do or should do to the big old house, badly in need of maintenance and repair.
This different pace in his life affords him a different understanding of time and a different view of the world. His many books encourage him to delve deeper in existential ponderings. The days are slow, but Luke's mind is always active nonetheless. Kind of heart, caring and unselfish, he may not have many friends, but has plenty of other commendable qualities, such as boundless empathy for animals and genuine willingness to care for sick relatives and aunts.
Then one day Ruth Mulvey calls to his door, and brings to his life not only hope but despair, as the shameful and secretive dramas of the past come to the fore. Luke is forced to make a decision; which love is the strongest love? Love of the self, or love of others, love for the future or the past?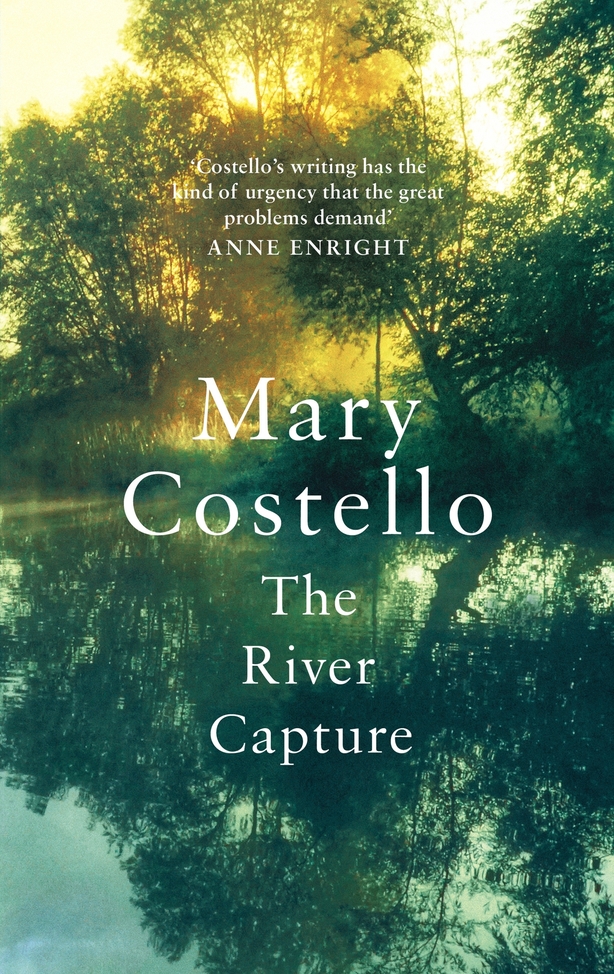 Costello's writing is clear, concise and her prose direct, and the novel is her ode to Joyce while Luke is her homage to Leopold Bloom. A series of direct questions are answered by a stream of (rambling) consciousness, which ventures into all matters big and small, exploring the depths of human psyche and its metaphysical conditions.
Thought provoking? At times, sure. Interesting? Perhaps. There are merits to this book, but I wasn't particularly engaged by them or indeed by the characterisation of Luke. Neither was I really invested in the outcome of the dramatic decision he had to make. To a certain extent the story, just like the river, meanders along. Perhaps someone with an emphatic love of Joyce will find more love in this than I did, but for now, The River Capture did not capture this reader.