The editor of the present volume married a Pakenham, which family are related by marriage to the Edgeworths. Surrounded by reminders of Maria Edgeworth's enduring literary legacy, Valerie was prompted to edit and select over 400 letters penned by Maria, the woman often declared to be the first 'historical' novelist.
In the eighteenth and nineteenth centuries, The Pakenhams were neighbours of the Edgeworths, with whom they also had connections through marriage. Indeed, the Edgeworths made regular trips to see their neighbours in Castlepollard, which involved, according to the editor (who was born Valerie Susan McNair Scott) a tricky crossing by raft or float across the river Inny in the course of a 17-mile journey.
Maria is best-known as the author of Castle Rackrent, that old stalwart of Leaving Cert courses, recalled by the present writer anyway as a deeply entertaining, delightfully idiosyncratic account of rural life in the late 18th century. First published in 1800, Castle Rackrent was also the first Edgeworth novel to be published without her father's interference.
The great novelist was born on January 1, 1767, in Blackbourton, Oxfordshire, and died on May 22, in 1849 in Edgeworthstown. In her day, she was something of a literary superstar, admired by Sir Walter Scott, who wrote his classic, Waverley, following Edgeworth's example. Jane Austen was also a keen admirer of Edgeworth. Her best-known novels are Castle Rackrent - a mischeivous satire on landlords and property - and The Absentee. Both are short, but pithy and substantial in their subtle subtexts, and Castle Rackrent's import is characterised by an early appearance of the `unreliable narrator.' The woman who is often declared to be the first historical novelist also wrote Patronage (1814) and Ormond (1817).
In the 1990s, Valerie's daughter Maria began a biography of The Pakenhams which meant her mother got to read some of the letters drawn upon here, which are accessible to interested parties at the National Library of Ireland and in the New Bodeian Library in Oxford.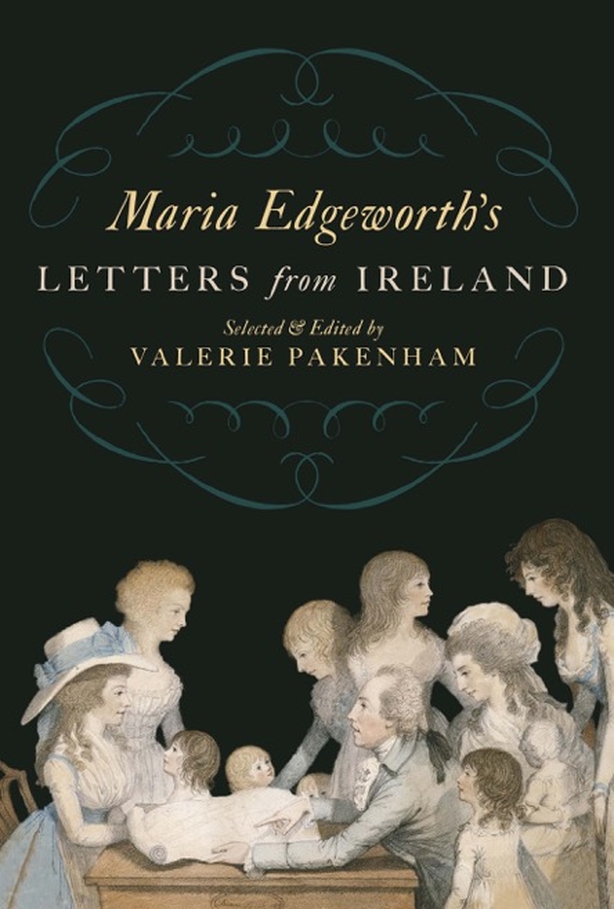 Curiously, Maria did not like the idea of her private letters being made available for public consumption. Valerie Pakenham sums up the predicament in one sentence: How could she write 'naturally with any ease or pleasure' with `one eye squinting at the public and celebrity and the other pretending to look only to my dear friend or correspondent.'
There are already two large volumes of Maria Edgeworth's letters from abroad in print, so Valerie Pakenham thought it only right to redress the balance and compile the present capacious volume, which runs to 448 pages, with notes and references and reproductions of portraits and colourful paintings. Her father's illness and death are the matter of quite a few letters, as is the business of transcribing or writing his memoirs. The authors she was reading are mentioned – Montesquieu, Lady Caroline Lamb - and there are tender observations about family relations, both young and old, and solicitous enquiry to and advice for the recently ill. Along with the chatty, perpetually switched-on air of impish engagement, note too flashes of the author's barbed wit - particularly when she discourses on her writing or the business of getting published.
Ultimately, Maria seems to have blown hot and cold where the paterfamilias was concerned, and he looms large in the letters... My father tore a note I wrote to you in the last frank (post) to my aunt, having the impudence to read it whilst I was out of the room..
Read an extract here.