We're delighted to present an exclusive extract from Maria Edgeworth's Letters From Ireland, edited by Valerie Pakenham and published by Lilliput Press.
January 1 2018 marks the 250th anniversary of Maria Edgeworth's birth. Born in England, Edgeworth was brought to live in Ireland at the age of fourteen and spent most of the rest of her life at the family home at Edgeworthstown, Co. Longford. Encouraged by her father, Richard Lovell Edgeworth, whose memoirs she edited, she became, in turn, famous for her children's stories, her practical guides to education and her novels – or, as she preferred to call them, 'Moral Tales'. By 1813, when visiting London, she was, as Byron testified, as great a literary lion as he had been the season before, and she was hugely admired by fellow novelists Sir Walter Scott and Jane Austen.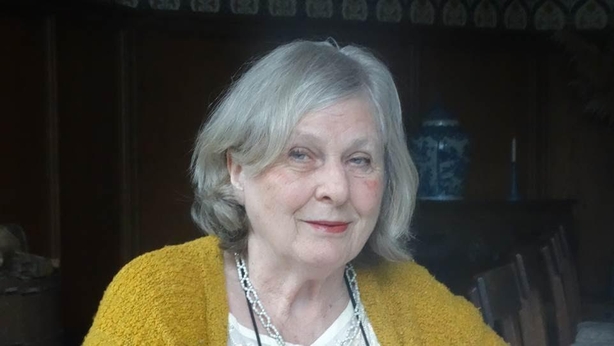 Valerie Pakenham's new selection of over four hundred letters, many hitherto unpublished, will help to celebrate Edgeworth's legacy, and introduce a key Anglo-Irish literary figure to a new audience. 
---
To Mrs Edgeworth
From Dublin, October 1812
…After a most delightful journey on the Castlepollard coach with Mrs Henry Hamilton – laughing, singing, talking – just as we came to the last stage Mr Henry Hamilton came from the top of the coach and changed places with my father on purpose to see Harriet's surprise or emotion at the first entrance to Dublin.... We dined altogether at Mrs H – Mrs Bella Hamilton and dear old Mr Sackville Hamilton dined with us fresh from London – intellectual and corporal dainties in abundance… After dinner Richard Ruxton came in and said my aunt and uncle had thoughts of coming up to see the balloon… In the evening we went to Astley's [the circus] – the second day to see the elephant – How I pitied this noble animal, cooped up under the command of a scarcely human creature who had not half as much reason himself…
Thursday morning, to our inexpressible joy was fine – and the flag, the signal that Sadler would ascend, was to the joy of thousands, flying from the top of Nelson's pillar – Dressed quickly – breakfasted I don't know how – job coach punctual – crowds in motion even at 9 o'clock… called at Sneyd's lodging in Anne Street – he and William gone – drove on till we came near Belvedere… Most imprudently we… got out of our carriage upon the raised footpath in hope of getting immediately to the garden door… within 2 yards of us, but nothing I ever felt was equal to the pressure of the grasp!… My father, quite pale calling with a stentor voice to the sentinels…
The tide carried us to the door – An admirable Scotch officer who was mounting guard with a drawn sword, his face dripping with perspiration... made a soldier put his musket across the door so as to force a place for [Harriet] to creep under – quick as lightning in she darted and Fanny and I and my father after her – All serene, uncrowded and fresh within the park.... The balloon,the beautiful many coloured balloon with painted eagles and garlands and arms of Ireland hung under the trees and filling fast from pipes and an apparatus which I leave for William's scientific description – terrace before Belvedere House – well dressed groups parading on it… mantles, scarfs and feathers floating – all the commonalty outside in fields at half price…
The drum beats! The flag flies! Balloon full! It is moved from under the trees over the heads of the crowds… Mr Sadler, quite composed, this being his 26th aerial ascent, got into his car – a lady, the Duchess of Richmond I believe, presents him with a pretty flag – the balloon gave two majestic nods from side to side as the cords were cut… No one spoke while the balloon successfully rose, rapidly cleared the trees and floated above our heads – Loud shouts & huzzas – one man, close to us exclaiming… "Ah, musha, musha, God you! God be wid you!" – Mr Sadler, waving his flag and his hat and bowing to the world below, soon pierced a white cloud and disappeared – then emerging the balloon looked like a moon, black on one side, silver on the other – then like a dark bubble – then less and less and now only a speck … Never did I feel the full merit of Dr Darwin's description till then…
"The calm Philosopher in ether sails,
Views broader stars and breathes in purer gales."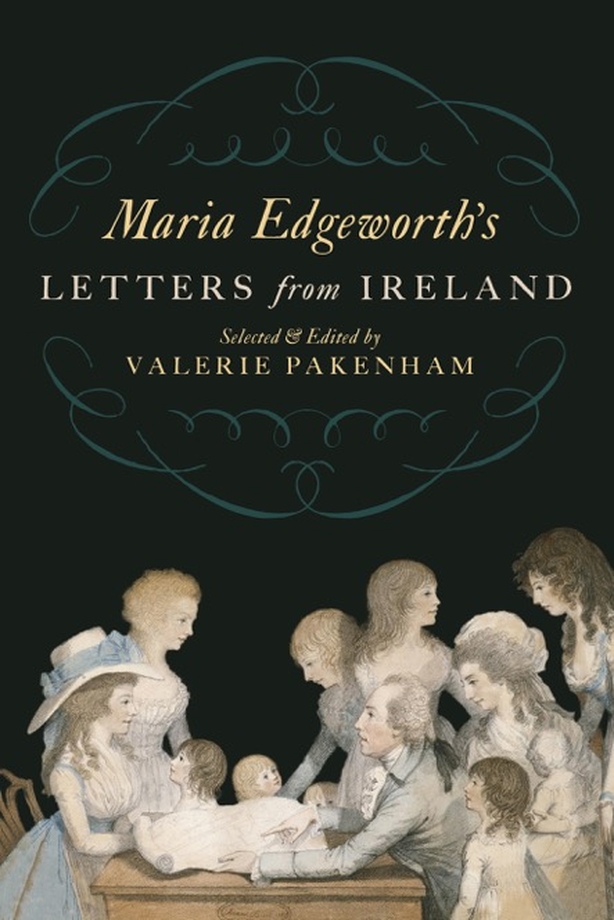 Maria Edgeworth's Letters From Ireland, edited by Valerie Pakenham, published by Lilliput Press, is out now.