The Jury for Ireland's Favourite Folk Song comprises of musicians, musicologists and broadcasters, all of whom are passionate and knowledgeable about folk music.
Meet the jury below...

Mary Black (Presenter & Chair)
For over a quarter-century, singer Mary Black has been a dominant presence in Irish music, both at home and abroad. Mary has released 11 studio albums, all of which achieved platinum sales status and spawned countless hits. She has shared stages, TV shows and recording studios with some of the most revered performers of her time. She has also played a front-line role in bringing Irish music, past and present, to an increasingly appreciative and ever-growing global audience. She is indeed a real Irish treasure and her talent a gift from this small island to a grateful world.
Mary Black is the presenter and chair of Ireland's Favourite Folk Song.
---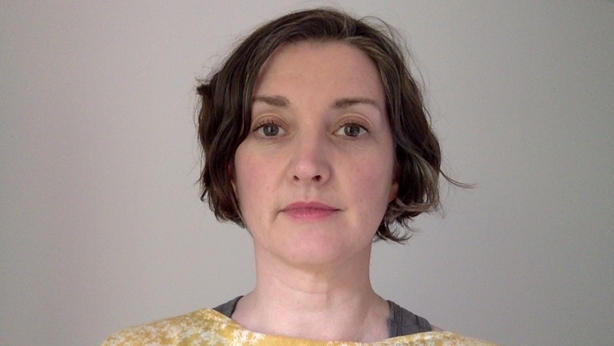 Dr. Aileen Dillane
Dr. Aileen Dillane is an ethnomusicologist and musician with research interests in local/global Irish music; musical migrations and diasporas; protest music; popular culture, and soundscapes. She lectures in music at the Irish World Academy of Music and Dance, University of Limerick, specialising in the traditional, folk and vernacular music of Ireland and its diaspora, as well as in popular music studies and ethnomusicology.
Aileen plays traditional flute and piano with the Templeglantine Ceilí Band (2010 All-Ireland winners) and has collaborated and recorded with musicians in Ireland and the USA.
---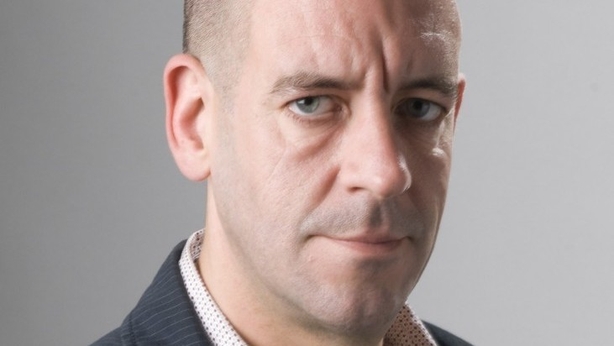 Diarmaid Ferriter
Diarmaid Ferriter is Professor of Modern Irish History at UCD. His books include The Transformation of Ireland 1900-2000, Judging Dev: A Reassessment of the life and legacy of Eamon de Valera, Occasions of Sin: Sex and Society in Modern Ireland, Ambiguous Republic: Ireland in the 1970s, A Nation and not a Rabble: The Irish Revolution 1913-23 and On The Edge: Ireland's Offshore Islands, A Modern History. His latest book is The Border: The Weight of a Century of Anglo-Irish Relations. He is a regular broadcaster on RTE television and radio and a weekly columnist with the Irish Times. 
---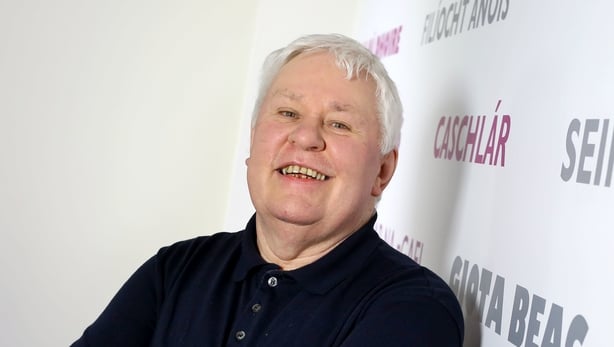 Brian Mullen
Brian Mullen was born in Derry, where he still lives. His mother's family were all singers and he sang pop and folk as a teenager. At university in Bangor, North Wales he met musicians who had links with Ireland and, travelling with them, he met such singers as Nioclás Tóibín in Ring and Mick Flynn in Miltown Malbay. He gathered songs at home while a teenager, then in Wales, around Ireland and in Coleraine, assembling an eclectic repertoire which has English, Scottish and American ballads, music hall ditties and songs in Irish. In 1986, he joined the BBC's Irish Language Unit as a producer and shortly afterwards began presenting Caschlár, which features music from all over the world and styles including pop, soul, country and traditional Irish music.
---

Nuala O'Connor
In 1987, Nuala established Hummingbird Productions with Philip King to produce high quality music and arts documentaries. With Philip King she worked as assistant producer on Bringing It All Back Home and is the author of the book which accompanied the series. Nuala won an Emmy award for writing a one-hour version of Bringing It All Back Home for the Disney television channel in the US. Nuala has written, directed and edited amongst others Sult – Spirit of the Music (Series 1 & II), Sruth na Maoile, Freedom Highway, One Faithful Harp: The Life and Music of Thomas Moore, Se Mo Laoch (Series 1 to 6), The Raw Bar (Series 1 and II), documentaries on the life of Sinead O'Connor and Mary Black, and Donal Lunny: Following the Music. She is currently working as co-director and series editor of An Droichead Beo / The Living Bridge. Nuala also worked as the traditional music reviewer for the Irish Times for many years.
---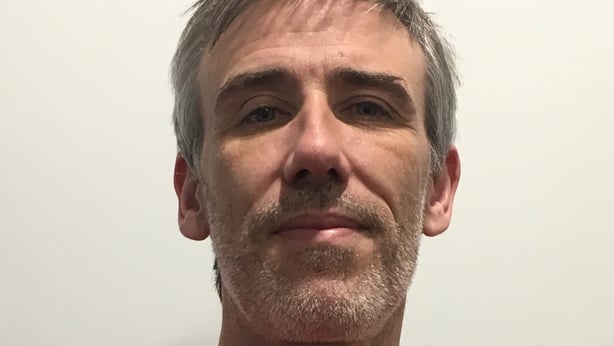 Leagues O'Toole
Leagues O'Toole spent most of his adult life writing about records and promoting live music, with a diverse love of sounds from across all genres. He began writing as part of Dublin's underbelly of punk-fanzine culture is the early 1990s, before becoming a regular contributor to a slew of music magazines and newspaper across the globe. In the early 2000s he presented and edited the RTE leftfield music television programme, No Disco, focusing on numerous movements within the culture from the homegrown Irish independent scene to hip-hop, electronic and folk music, including a special one-off documentary about 1970s pioneering folk-trad ensemble, Planxty. After his tenure with No Disco he wrote the band-endorsed biography, The Humours of Planxty, published in 2006, contributed as guest radio presenter for the likes on Tom Dunne and Donal Dineen on Today FM, and began publishing his own aesthetic-driven music magazine, Foggy Notions for a number of years. He also programmed the famous Whelan's venue for five years before joining the ranks of Aiken Promotions where he currently works with hundreds of international and Irish artists.
---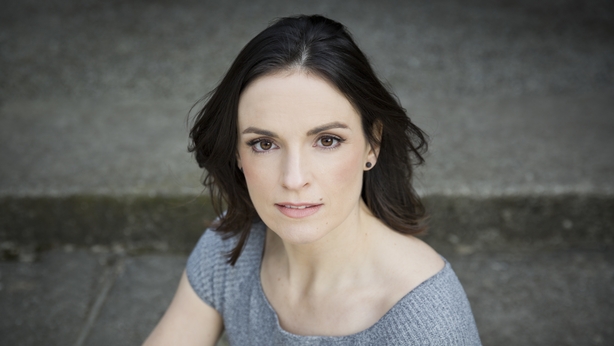 Ruth Smith
Ruth is a performer, broadcaster and musician based in County Clare. As a regular presenter on RTÉ Radio 1 she shares her knowledge and passion for folk music every Sunday evening on her show Simply Folk. In October 2018, alongside well-known broadcaster John Creedon, Ruth was co-host for the inaugural RTÉ Radio 1 Folk Awards in Vicar Street. An experienced MC & events producer, Ruth has worked with The Volvo Ocean Race, The London Olympics and closer to home with the GAA, MC'ing the All-Ireland Hurling and Football finals at Croke Park. At the 2018 Fleadh Cheoil Ruth was one of the presenters on TG4's FleadhTV. A multi-instrumentalist on fiddle, piano & guitar, singer & songwriter, Ruth has performed at many festivals and events around the country including Doolin Folk Festival, Temple Bar Trad Fest and Body & Soul. Ruth's academic studies span the traditional, classical and theatrical worlds with a BA in Music, Drama & Theatre Studies and HDip from Trinity College Dublin and a Masters in Trad Performance from The Irish World Academy of Music & Dance, University of Limerick.
---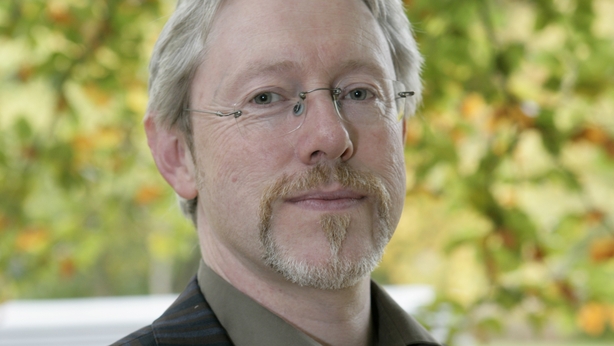 Vincent Woods
Vincent Woods is a writer and broadcaster who has worked extensively with music and musicians in public performances and as a critic and editor. He co-edited The Turning Wave: Poems and Songs of Irish Australia and Fermata: Writings Inspired by Music and has written liner notes for a number of albums. He has written song lyrics set to music by Mairtín O'Connor, Aidan Brennan and Charlie McGettigan and recorded by a number of singers in Ireland and the U.S. He was part of a stage performance entitled The Leitrim Equation (2015/16), and with composer/musician Danny Diamond and dancer Edwina Guckian has developed a new performance piece, Open Room. His plays include At the Black Pig's Dyke and A Cry from Heaven. Recent publications are Leaves of Hungry Grass: Poetry and Ireland's Great Hunger and Borderlines (with Henry Glassie). Vincent lives in Dublin and is a member of Aosdána.
Voting for the nominations for Ireland's Favourite Folk Song is now officially closed - thank you to the many thousands who made your voices heard, and for your brilliant selections - now for the shortlist! #rtefolksong