The renowned Nigerian author Cyprian Ekwensi (1921-2007) was one of the first authors to be selected for the pioneering Heinemann African Writers Series by its editor, Ekwensi's fellow countryman, the novelist Chinua Achebe (1930-2013).
Achebe in fact saw to it that a collection of Ekwensi's vividly-narrated stories should feature on Heinemann's list, an important vote of confidence from the author of Things Fall Apart, which is deemed to be the most widely read book in modern African literature.
First published in 1954, Ekwensi's debut novel, People of the City is a curiously spare work, but not one without high drama and careful illumination of the lives of ordinary people trying to get by in the unnamed titular West African city.
This vast, teeming city is often identified as Lagos - the Lagoon, one of the Nigerian capital's best-known features is mentioned and the people speak Yoruba. If we postulate that Ekwensi's fictional city may therefore be loosely based on Lagos, then the following statistics may prove of interest: Lagos's 2020 population is estimated at 14,368,332, though some sources reckon it to be as much as 18 million. In 1950, around the time when this novel was set, the population of Lagos was 325,218. Ekwensi's novel indeed appears to evoke a busy city but does not conjure or aim to convey the idea of a sprawling, teeming megapolis.
The novel's skillfully-drawn protagonist is Amusa Sango, an ambitious but somewhat flighty young man who has come from the country, putting plans on hold to marry his demure fianceé, Elina.  Elina is in a convent living close to where he grew up in the countryside. Meanwhile, Sango is in the city trying to make a name for himself as a crime reporter on the West African Sensation newspaper.
Sango is also a musician in a High Life band who play at the All Language Club. He is a confident young guy who shares an interest in jazz and Louis Armstrong with his close friend Bayo. The fact the Sango is something of a musical star means he is popular with the young women who live around his quarter and who frequent the clubs. 
The novel evokes images of desire and sensuality in such city women, in contrast to his ailing mother's ideal, the demure and sparsely-drawn Elina whom we meet but once in the tale. Sango's mother would prefer he did not hang out at all with the liberated city women, whom she would regard as untrustworthy.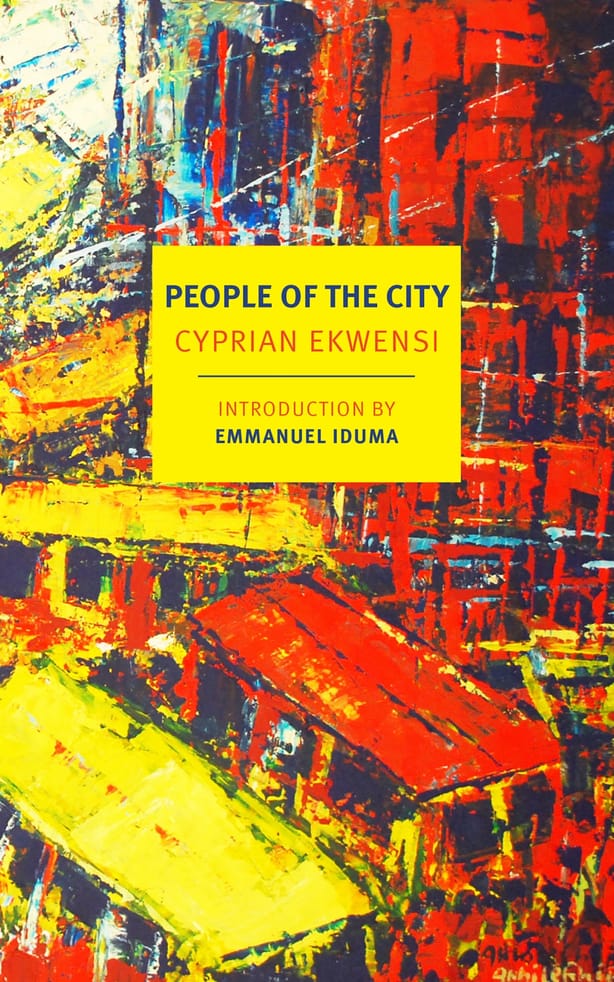 Amusa's life has its ups and downs, but he negotiates his daily problems as pragmatically as he can, staying for instance, with the fellow band member known as First Trumpet when he is evicted from his own flat. Scheming greed is there the shape of the avaricious landlord who has seven wives and looking to marry an eighth. The country deals with the awkward transition from British rule to independence, mirroring Nigeria's own history, as two rival political parties contest municipal elections.
Who will Sango marry, or will he marry at all? To get to the resolution of that question in the story in the 156-page story there are many junctures and indeed street junctions, principally an ill-starred relationship with the needy Aina and another with Beatrice the Second (as distinct from the unfortunate Beatrice the First.)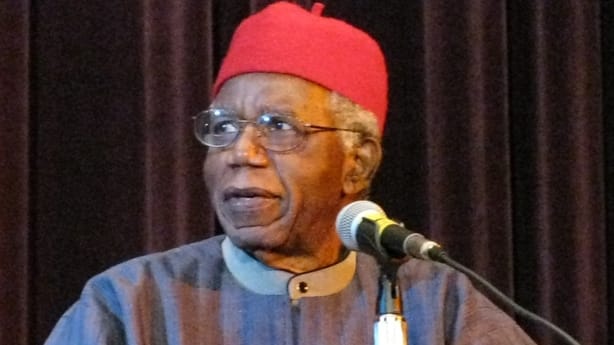 Factor in a race issue in the shape of a brother-and-sister team of Lebanese cloth-vendors. Sango's friend Bayo is passionately in love with the Lebanese girl Suad but it ends in a tragic incident whose ramifications lead to Sango losing his job at the newspaper. However, our protagonist picks himself up again, being ever-resilient. People of the City is told with verve and admirable pace, and its gritty, almost noirish realism. The atmosphere of the city's dark streets and the interplay between the characters lingered in this reader's memory for days afterwards certainly. 
Cyprian Ekwensi married Eunice Anyiwo and the couple had five children. A notably prolific writer, he penned  some forty novels and hundreds of short stories, and worked for a period as a journalist with the Nigerian Broadcasting Corporation. He took a post with the secessionist Biafran government when the Civil War broke out in 1966. Two years later, in 1968, he was awarded the Dag Hammerskjold International Prize in Literature. In 2006 he became a fellow of the Nigerian Academy of Letters.